Win $ 250 for your correct bitcoin tip on 7th November 2019. The contest is hosted by BlockFi.com.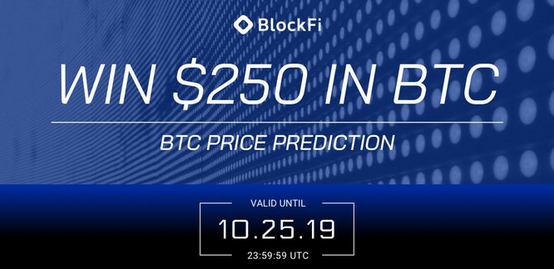 Just enter your name, email address and your personal bitcoin tip for a price on 7th November of this year and that's it.
You can submit your tips until 25th October, so till this Friday.
On this web, you can put your tip: https://blockfi.com/btc-price-prediction/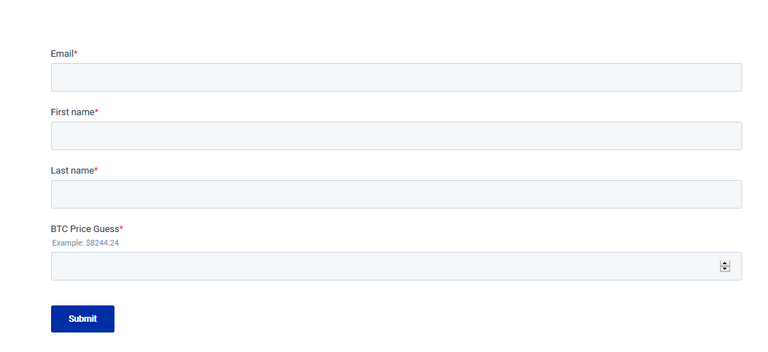 And why such a competition? Why does BlockFi actually do this?
It's simple, for promotion reasons.
BlockFi operates with cryptocurrency loans. You can lock up your crypto for the interest of 6-8% per year. This is definitely not bad, but also it's not without risk. So if you are going to give a try to this service, give more time to your own research.
I just wanted to spread the information about this competition and I am not registered in BlockFi, just to let you know.
PS. If you gonna compete and guess the BTC price, you don't need to put there your primary e-mail (Gmail etc.). Always consider having at least one secondary e-mail address for these kind of promotional stuff.
You can spread your tip in the comments section down below this article outside the competition, just for letting me know.
GOOD LUCK!