The ongoing construction project of a friend is evolving day after day into a beauty to behold.
The tiling work has commenced and it's going quite smoothly and changing the look of the place. You can see one of the workers doing a finishing touch to one of the rooms.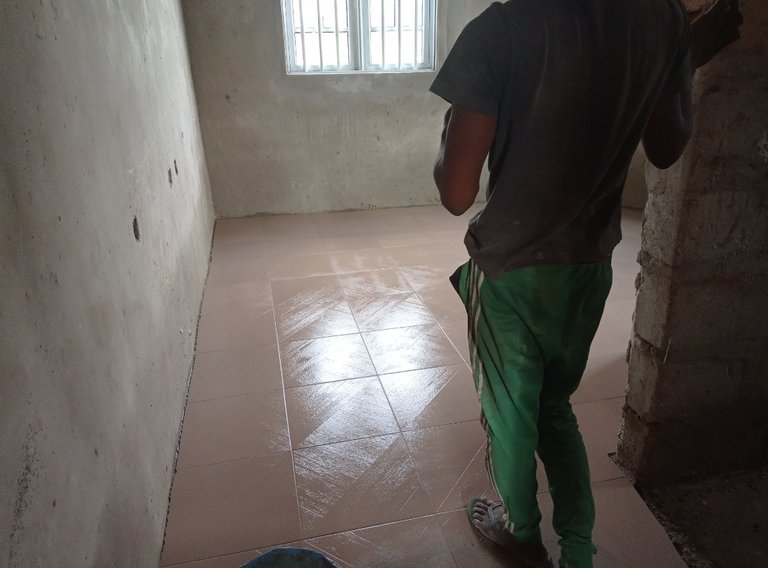 It's remaining the wall skating which will like take place asap.
Have a lovely weekend.