... Thereby making it look less like a skeleton:)

After ( though in progress)
The house analogy is more like the human body. Outwardly we look uniquely beautiful and appealing but without our skin covering, we're all nothing but Bones and ligaments.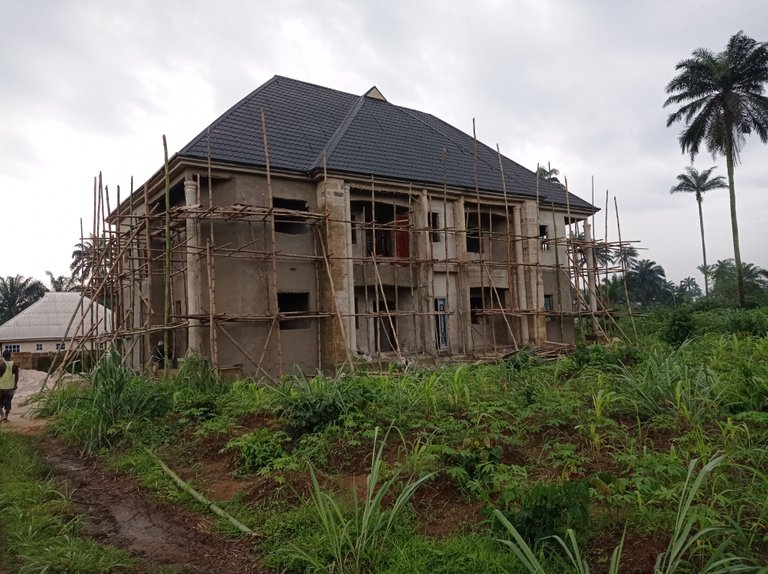 Before ( Some Days Ago)
Progress is like climbing a ladder leading to a cliff, though hardwork, the view is awe inspiring.