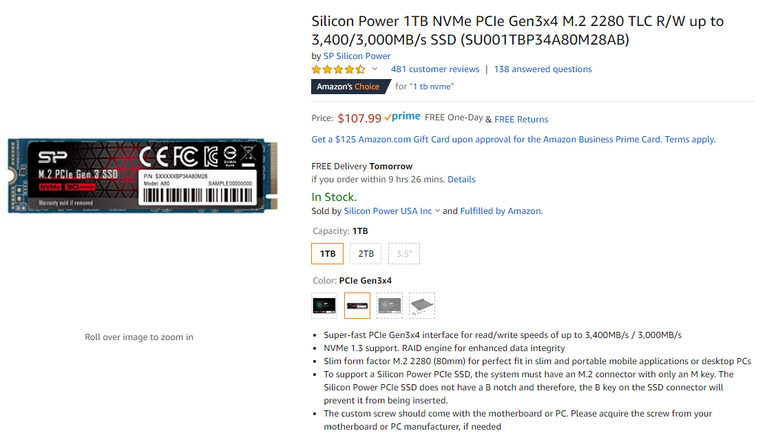 This is probably the best deal I have seen on a 1TB NVMe drive. You can find it on Amazon with free one-day shipping in the US and free returns!
An NVMe drive is considerably faster than SSD drives. A typical SSD drive will give you around 200-550MB/s and vary dramatically. NVMe drives will give you 1,500MB/s-3,500MB/s but will require an M.2 slot.
Even upgrading from an SSD drive will be a massive performance improvement.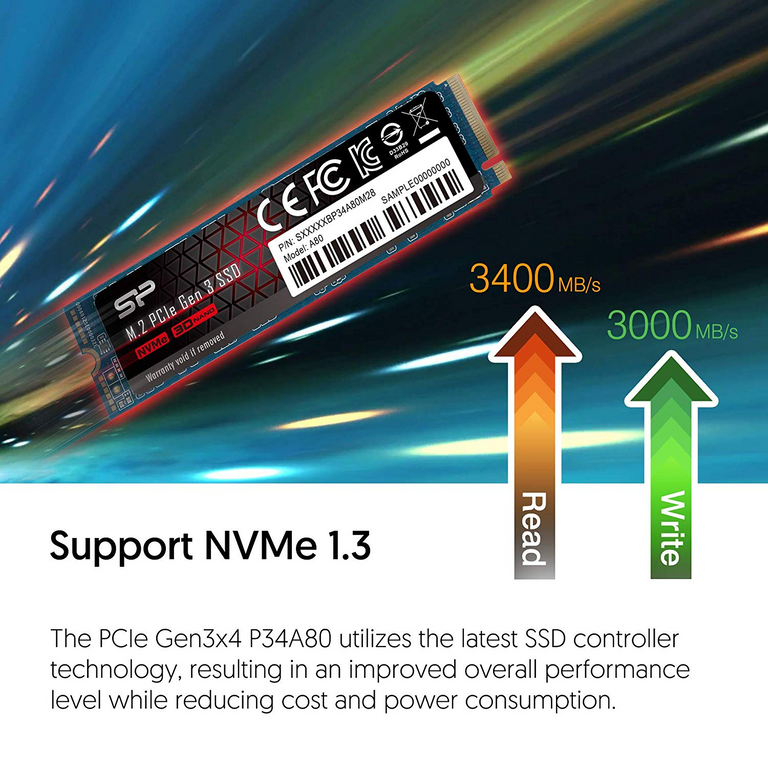 You need to make sure your motherboard supports PCI-E M.2 drives, older motherboards only support SATA III speeds through the M.2. slot.
A few of the reviews on Amazon are for the SSD version and not related to the NVMe version. A few of them compare the drive to the Samsung 970 EVO which is one of the most popular NVMe drives.

This is pretty impressive.
If you are looking for a cheap but significant upgrade to your PC or gaming machine, this is one of the largest improvements you can make.