It's funny, an authentic dairy crate fits a full size motherboard perfectly. I came across these builds in the past browsing mining rig photos on Bitcointalk. Now I had a chance to build my own. But instead of mining, planning on using it to stream live video of my Bee home when they emerge.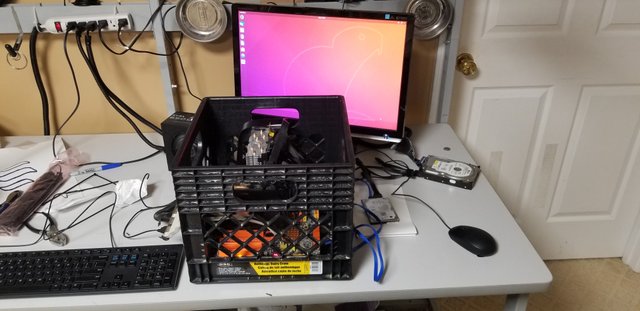 Using an old DFI Lanparty motherboard with an older generation Intel CPU along with some old DDR2 memory.
This is my second build for this purpose. Of steaming video. My first rig was an i7 with DDR4 and it was overkill to stream two cameras. I decided to build another machine with less advanced hardware.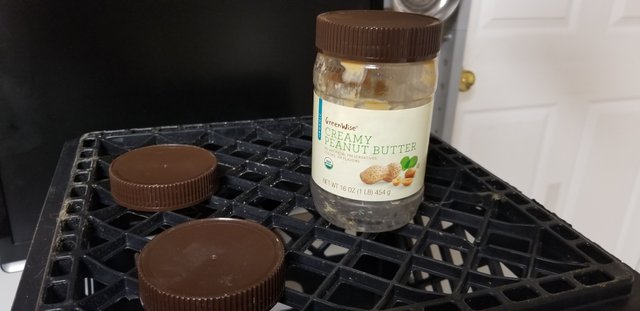 Along with using a milk crate. I also used Peanut butter lids as motherboard risers. So my video card would sit inside its PCIE slot. I cleaned them good, but if my computer starts smelling like peanut butter it may be a sign its overheating.. lol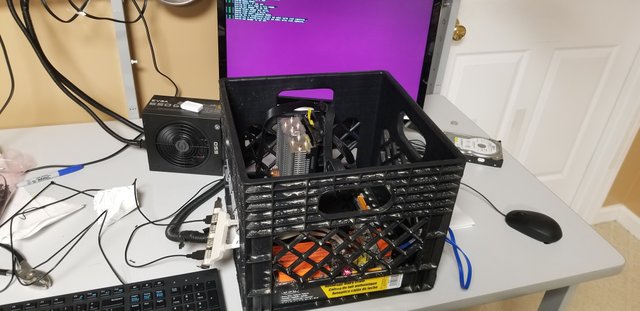 It uses a laptop 20GB hard drive, and boot time takes a few minutes. I think due to the very slow hard drive. Though once booted and loaded it runs pretty good. Still need to do a streaming test with my two cameras to see how the computer will handle it.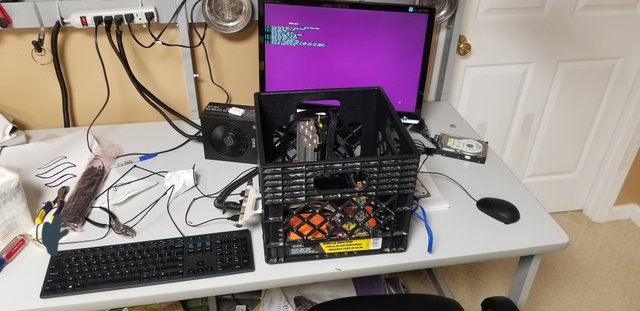 The milk crate itself was used to help the bee cocoons dry. So cool to use it for another bee project. I gave the milk crate a once over cleaning but some of the mud still remains but only on the outside.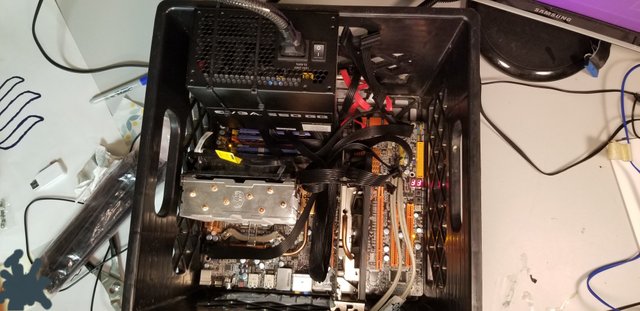 I was able to get everything fit inside of the milk crate.. power supply and all. Though the power cable sticks up but I dont think its going to get in the way.
I probably dont need a 650w power supply. But it was the smallest 24 pin power supply I had around. And did not want to use a weird 20 to 24 pin adapter and an really old power supply. It's better to have a overpowered power supply rather than an underpowered one.
So next up is the test the stream and see how stable it is. I need to watch its CPU and ram usage to make sure the video wont have dropped frames or other issues related to performance. If that happens I may need to go back to my i7 milkcrate rig.