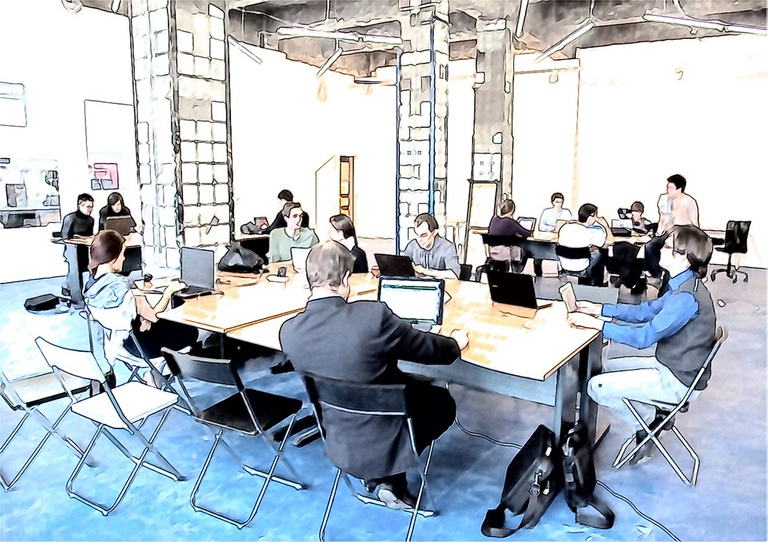 This is really cool and unexpected.

@roomservice won first place in the STEMGeek's Hackathon, this came with a 6,311.685 Hive prize.
I just noticed, the very next day he sent 250 Hive to each of the other participants that didn't win.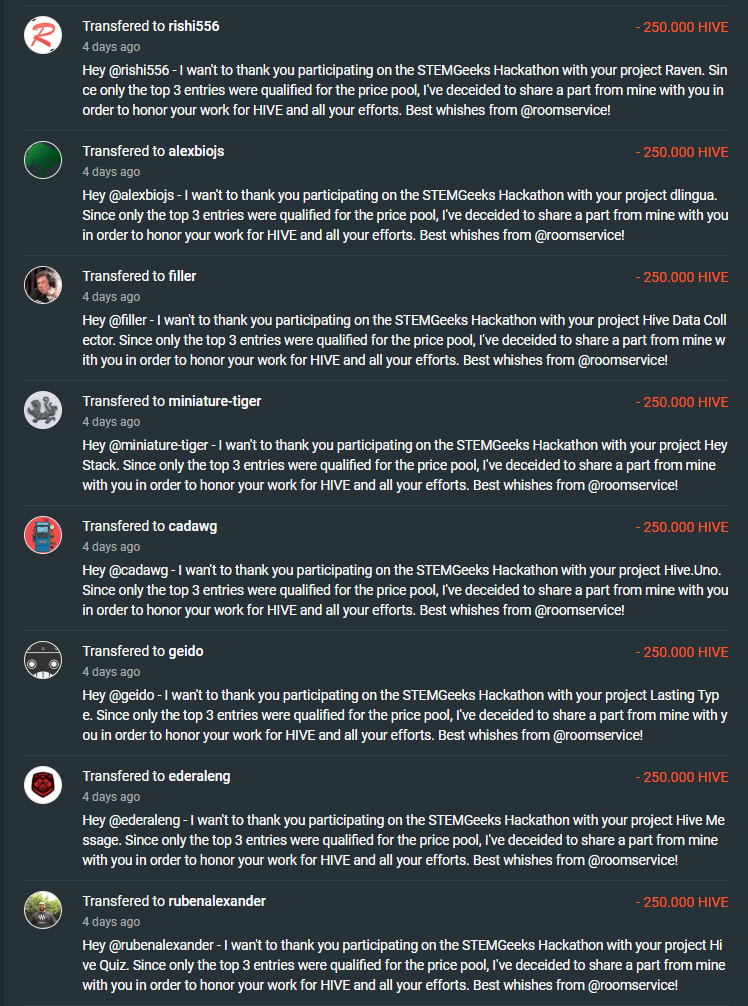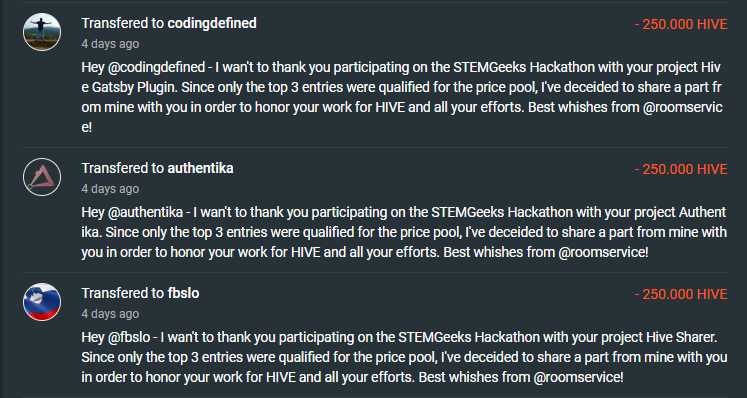 This was done without any fanfare or announcement.
As per the winner announcement, three prizes were given away for first, second, and third place totaling 12,623.370 HIVE.
@roomservice won first place with his Hive Onboard project. He took it upon himself to split around half his prize with the rest of the entries.