One Question that comes up into your mind when you see a lot of people blogging is:
How much is possible to mix developing with blogging?
The primary goal behind writing a blog is to express your opinions, ideas, you feelings, passion, hobbies and every content you want to put up, with just writing.
| So why shouldn't be the same for developers?
Yeah, it should be the same, so my advice is if you want to write blog, you must start it.
Some of the tips or things that blogs for developers should cover are:
Coding news
Programming tips
Design illustrations
Coding surveys on many web platform systems
Best Approaches and coding techniques
and lot more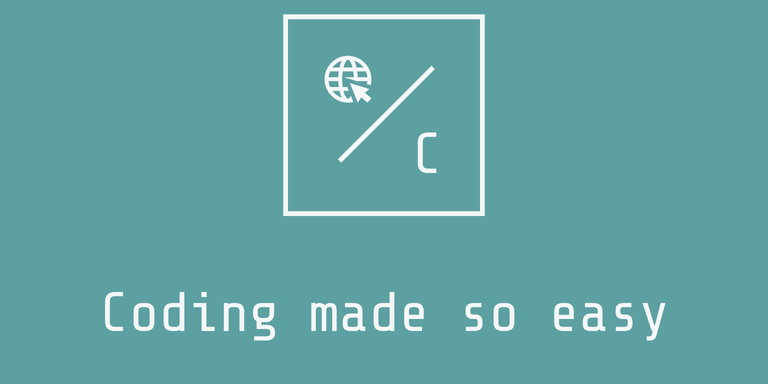 Image created by me (using free design tool) to create the perspective how coding made so easy is so related to the writing a blog.
| For A developer writing is a like Coding Made so easy
And to continue further, you can you use blogging to reflect about your skills also.
You may know that you are good at coding stuff, but you are stepping back because you might think that you are not good enough to write a blog.
Here are some things that comes into your mind:
I am not expert in writing blogs or i don't have enough talent
My content I can't attract the readers properly
I am not good with words and a lot more
I suggest you remove all those things from your mind and think only about one thing: Why blogging is a good thing for developers?
It can help you expand your knowledges, engaging with your readers you can learn from them new things. It can help you start another career path, why not. It can be relaxing sometimes, and very inspirational.
Is this right platform for you to further continue on. You can have your fans, if you are exceptional at what you are right. And think it is a good feeling.
| My Stemians friends 👋, Have your say?
🔹 Is possible to mix developing with blogging?
🔹 Is blogging good for developers?
Sincerely,
Gianni