My son's friend has been really into Rubik's cubes, and while they play Fortnite together over Facetime my son has been getting the bug and has been playing with my Speed Cube a lot lately.
I came across this on Amazon and looks really cool.
It is called a GoCube and is a fully smart Rubik's cube. It tracks the exact position of the cube in 3D space and all rotations you make with the cube.
You can use the cube to time yourself and see how long it takes to complete the solve. It will also keep track of the total solves you have with the device.
It is also a teaching tool that will teach players the key algorithms to solve a Rubik's cube quickly. The current record is somewhere around 4.2 seconds.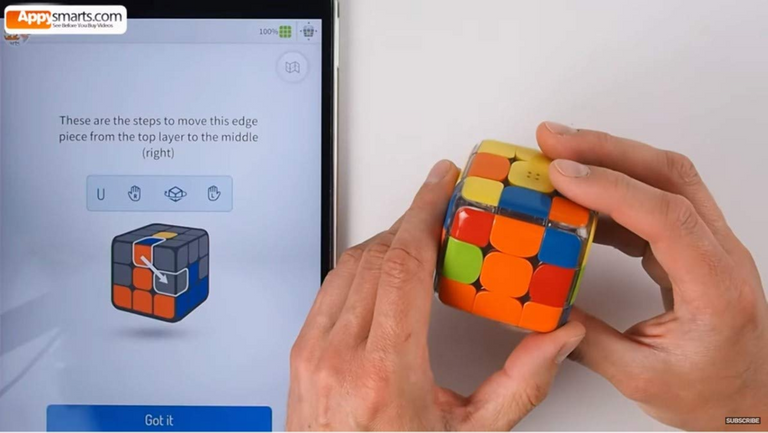 Learning solving algorithms is how you solve the Rubik's cube quickly. Most people struggle and just move around the cube in a haphazard way but the professionals use guidelines to move pieces from one position to another without impacting the other pieces.
The GoCube also has daily interactive lessons and games you can play to help reduce the time it takes to solve the cube.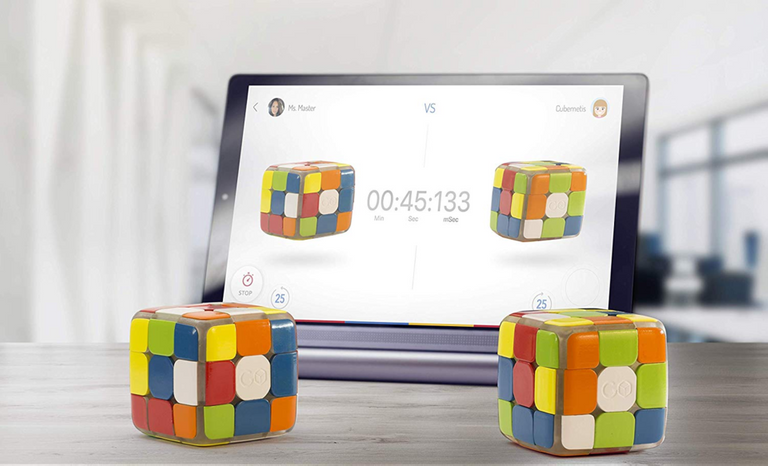 The GoCube also has a multiplayer mode where you can compete against your friends or other people on the Internet who use the GoCube.
It sells for $99 but is currently on sale for $79 with an instant $20 off on Amazon.
It looks like a really cool educational toy for kids and even adults. The GoCube originally was a successful Kickstarter campaign that raised over $800,000.
All images are from the Amazon product page and the Kickstarter Campaign