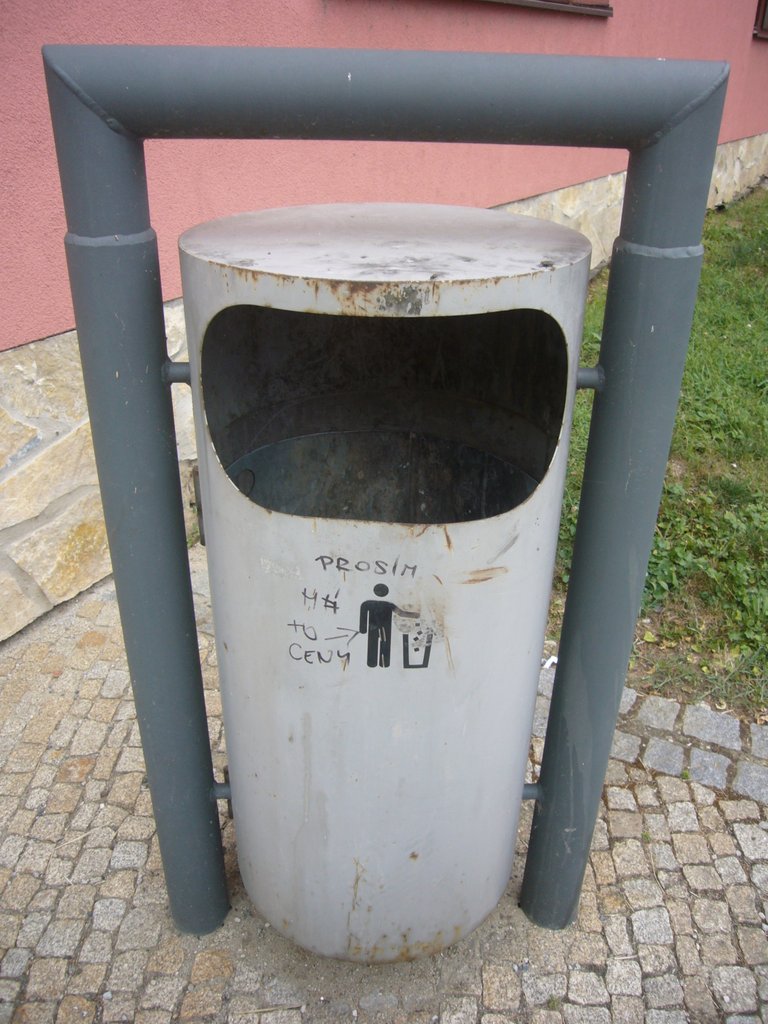 Shledal jsem tenhle koš docela poučným. Ale o čem přemýšlím je to proč to tam někdo napsal. Jakou měl motivaci. Přišlo mu to jako vtip, nebo trpí třeba enviromentálním žalem.
Enviromentální žal je to psychiatrická diagnóza. Není to póza ani výkřik fanatiků, kteří se rmoutí nad tím, že se svět mění a nevyvíjí podle jejich představ. Zahraniční psychologie a psychiatrie chápe environmentální žal jako "emoční strádání způsobené ztrátou části přírodního světa".
Rozhodně to připomíná všechny snahy poslední doby, od plastových brček až po emisní povolenky. Co takhle kdyby ten nápis byl na každém odpadkovém koši. Mělo by to smysl?
ENGLISH
I found this basket quite instructive. But what I'm thinking is why someone wrote it there. What was his motivation? It seemed like a joke, or he suffers from environmental grief.
Environmental grief is a psychiatric diagnosis. It is not a pose or a cry of fanatics who grieve that the world is changing and does not evolve to their liking. Psychology and psychiatry sees environmental grief as "emotional hardship caused by the loss of part of the natural world".
It definitely remind me all the recent efforts, from plastic straws to carbon credit. How about this sentence on every trash can? Would that make sense?