Nezačnu ve středověku. Jen zmíním, že před postavením prvních železnic byly komunikačními tepnami právě řeky. Jak jinak dostat do Prahy třeba dřevo ze Šumavy, když to býval hlavní stavební materiál, surovina a topivo?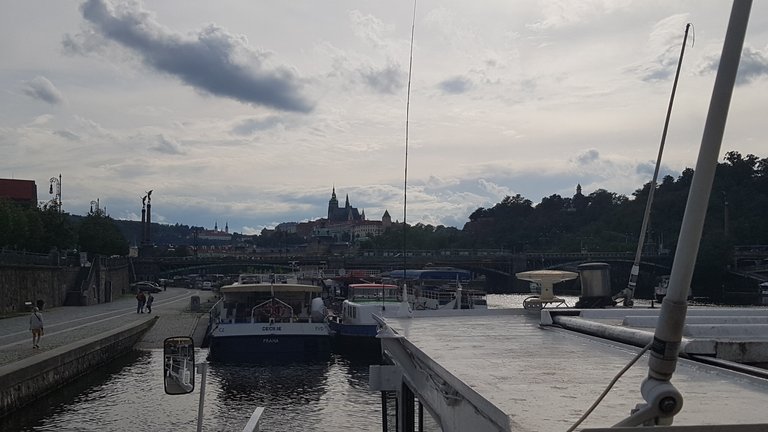 Na řece to vždycky žilo. Včera, dnes i zítra. Dříve ale býval význam řeky větší...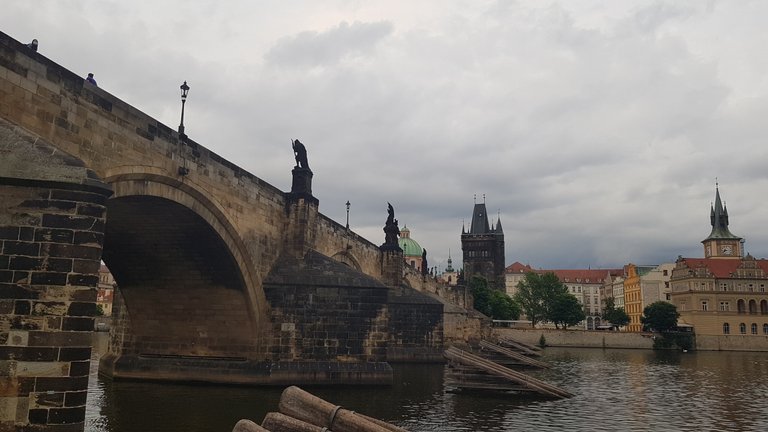 A zůstaly nám určité relikty z minulosti... Když jsem byl malý, říkal mi děda, že ty klády jsou ledolamy. Za jeho mládí zamrzala Vltava každoročně. Já to zažil jen jednou. No, ledolamy to jsou, ale...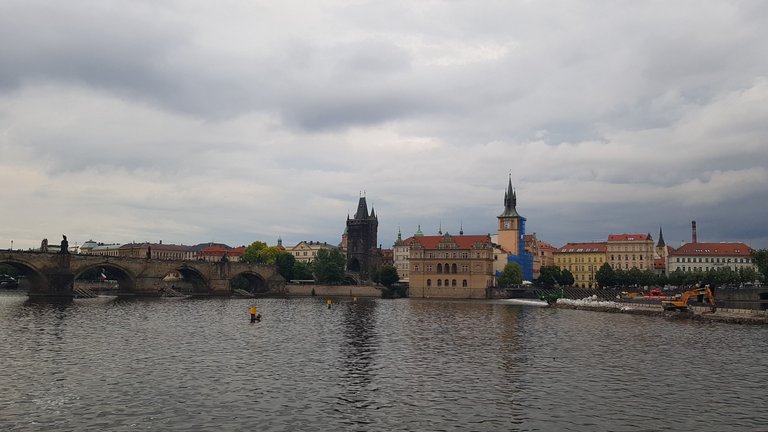 Vidíte na obráku rypadélko opravující jez před Karlovým mostem? Ona tam totiž ztroskotala loď a zůstala viset na jezu, který poškodila...
Výletní loď, šedesátimetrová. Selhal jí motor a řeka ji zanesla na jez, na který narážela, dokud nepřijel remorkér. Tak mi to plavci podali.
Ale kdyby byl vyšší stav vody, loď by se zastavila až o ty klády před Karlovým mostem. Od toho tam totiž také jsou, aby chránily most před plovoucími předměty.
Řeka je komunikace a jako taková má svůj řád. Je stanoveno, co se nesmí a smí, co dělat v jaké situaci, tedy zejména za povodňových stavů. To musí všechny lodě z Prahy pryč. Kromě tří, které jsou byly dostavovány až na místě a nepodpluly by pod mosty. Za minulých povodní, 2002, tyhle loď držely na řetězech tanky...
Je ale veřejným tajemstvím, že některé lodě jsou v nepojízdném stavu. Mají motory rozebrané, nebo je vůbec nemají. A remorkér je v Praze jen jeden... Taky by bylo dobré ty povodně raději nepřivolat...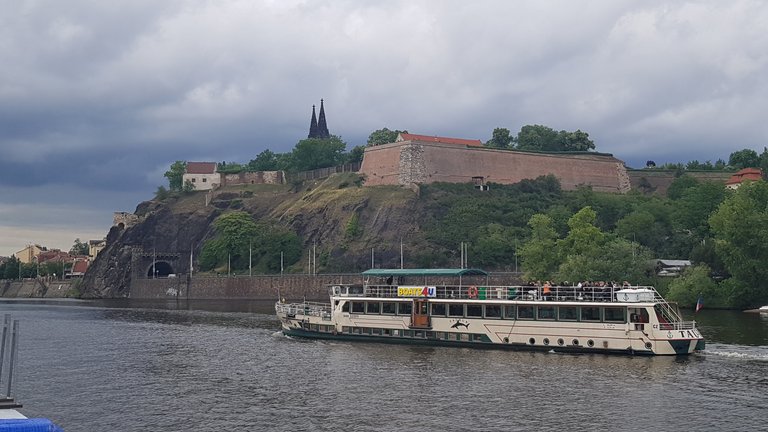 A proč jsem dávám fotku Vyšehradu s výletní lodí? Protože pod Vyšehradem je řeka nejhlubší. Je tam 12 metrů vody. Jinde v Praze sotva dva... Takže když se potopíte s lodí pod Vyšehradem, tak budete muset plavat. Když kdekoliv jinde, zůstaťe v lodi, která si sedne na dno, a čekejte, až pro Vás něco připlave.
Tak tohle jsem vytěžil z rozhovorů s posádkou parníku, co vlastně není parník, ale motorová loď...



P.S.: Ještě by to chtělo přeložit do angličtiny a psát ve dvou sloupcích...