Když v práci něco nenápadně tvořím, používám místo klasického plošného spoje jeho kartonovou náhradu. Není to samozřejmě vhodné pro vyšší proudy a napětí, neboť je to hořlavé. Ale pro dvě malé baterie to bude stačit. A hlavně se to dá snadno utajit před nadřízenými.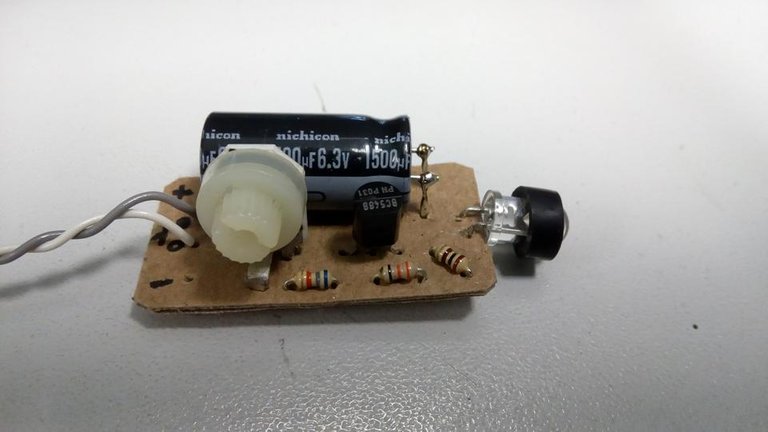 Součástky mám osazeny na kartonovou destičku.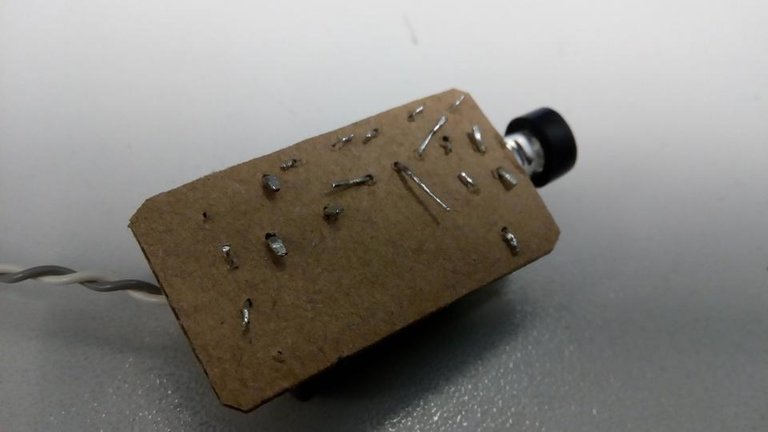 Na druhé straně destičky propojím vývody součástek drátky, nasimuluji tak plošné spoje a jejich cestičky.
Ledka už nám svítí. Provizorní plošňák zpevníme tavným lepidlem.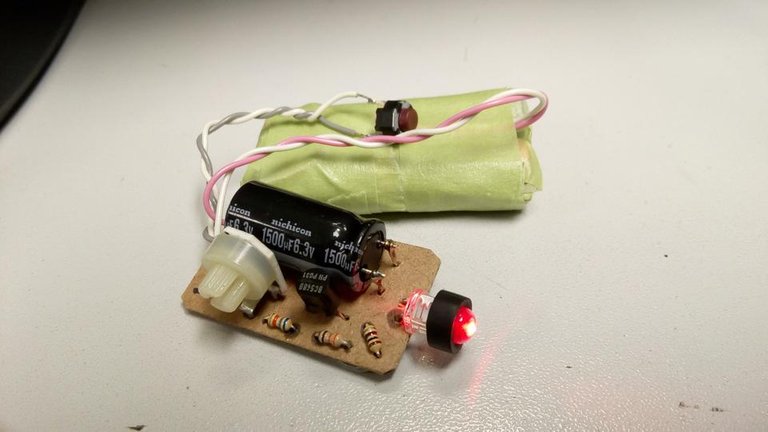 Zbývá nám ještě celé zařízení osadit do krabičky. Ta je tvořená zátkou od PET lahve a obalem od párátek.
A je to. Dílo je hotovo. Vaření vajíček může začít. Těším se, až přístroj zítra ráno vyzkouším ;)