Este breve artículo académico trata un tema que más que puntualmente semántico, es de especial interés para la ciencia en general ya que lleva consigo pistas seguras para evitar las trampas y sesgos de las ideologías que van en contravía con la objetividad.
This short academic article deals with a topic that, more than precisely semantic, is of special interest to science in general since it carries with it safe clues to avoid the traps and biases of ideologies that go against objectivity.
Como es bien sabido, epistemología es el brazo que posee la filosofía del conocimiento (la gnoseología, pues) en materia de todo lo que significa ciencia; es decir, epistemología es teoría (especulación, reflexión abierta) de todo aquello tiene que ver con aquel tipo de conocimiento el cual lleva consigo, más que todo, la objetividad (honra a la realidad) y la validez (honra a una lógica históricamente asumida); vale decir, la ciencia.
As is well known, epistemology is the arm that possesses the philosophy of knowledge (gnoseology, then) in the matter of everything that science means; that is, epistemology is theory (speculation, open reflection) of everything that has to do with that type of knowledge which carries with it, more than anything else, objectivity (honors reality) and validity (honors a historically assumed logic ); that is to say, science.
Y cuando se establece que la gnoseología es filosofía del conocimiento en general y que epistemología es la parte de la gnoseología que se ocupa específicamente del conocimiento científico, necesario es decir que esto último apunta en dos direcciones. De dos direcciones del hacer cienfífico, se ocupa la epistemología. Primera... La que está consustanciada con los variados problemas de la investigación (el método, los criterios de cientificidad, etc.). La segunda... La que está consustanciada con los variados problemas de la exposición de los resultados (la lógica viviente en la textura del discurso "final", etc.). Hay que agregar que la gnoseología adjunta en su tarea de hacer cavilaciones variopintas sobre las nombradas direcciones, una tercera que la remite a la axcientología. La axcientología es otro brazo que posee la gnoseología y que asume la temática de los problemas éticos y estéticos por los cuales cruza la ciencia. Son problemas éticos (de fondo) y estéticos (de forma), elementos como por ejemplo: El uso de la información del genoma humano en casos personales concretos; la procedencia moral del aborto legal; ¿es verosímil que la medicina estética (cosmiatría, en fin...) se incluya como una especialidad formal en las universidades?, etc.
Bien. Dicho esto nos referiremos de seguido al tema que aparece en el título de este artículo.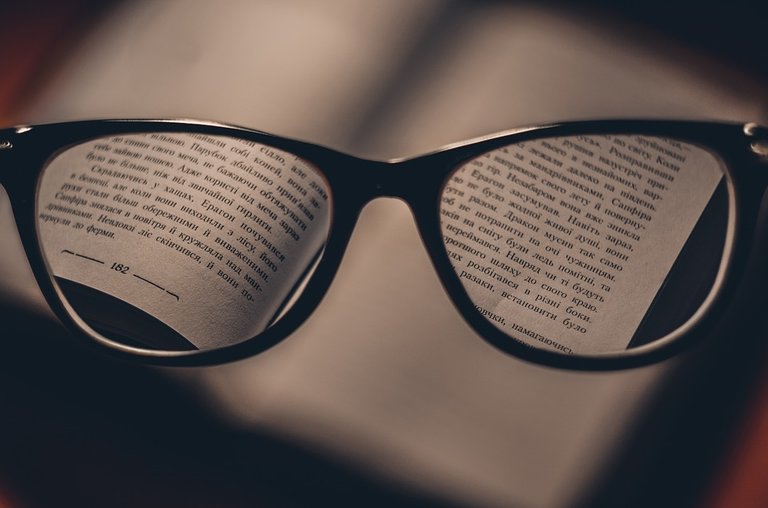 And when it is established that gnoseology is the philosophy of knowledge in general and that epistemology is the part of gnoseology that deals specifically with scientific knowledge, it is necessary to say that the latter points in two directions. Epistemology deals with two directions of scientific doing. First ... The one that is consubstantiated with the various problems of the investigation (the method, the criteria of scientificity, etc.). The second ... The one that is consubstantiated with the various problems of the presentation of the results (the living logic in the texture of the "final" discourse, etc.). It must be added that the attached gnoseology in its making of various reflections on the named directions, a third that refers it to axcientology. Axcientology is another arm that gnoseology has and that assumes the theme of ethical and aesthetic problems through which science crosses. They are ethical (substantive) and aesthetic (form) problems, elements such as: The use of information from the human genome in specific personal cases; the moral origin of legal abortion; Is it plausible that aesthetic medicine (cosmiatrics, in short ...) is included as a formal specialty in universities?Well. Having said this, we will refer to the topic that appears in the title of this article.
Es conocida la visión de que "una cosa es la simple ciencia social", como la sociología, la economía, en fin, y que "otra cosa (bien distinta) es la profunda ciencia humana", como la psicología, la semiología, en fin. La goma de mascar que de alguna manera caracteriza lo filosófico permite, incluso, ver que se dan casos verdaderamente curiosos. Citamos dos... El primero es que esta gente que ve el asunto de esa manera tan maniquea y tan en contravía con la ciencia , llega hasta zampar en el renglón "ciencia humana" a teorías que colocan en el centro, al individuo en sí y ello en términos de abstraccionismos (espiritualismos, idealismos...). El segundo caso curioso que se viene dando en todo esto, tiene que ver con la salida que otros le dan al problema... En vez de hablar de ciencias sociales, por un lado, y ciencias humanas, por otro, optan por denominar como "ciencias de la cultura" a todo ello.
The view that "one thing is simple social science" is well known, such as sociology, economics, in short, and that "another thing (quite different) is profound human science", such as psychology, semiology, in end. The chewing gum that somehow characterizes the philosophical even allows us to see that there are truly curious cases. We cite two ... The first is that these people who see the matter in such a Manichean way and so contrary to science, go so far as to gobble in the line "human science" theories that place the individual at the center, and this in terms of abstractionisms (spiritualisms, idealisms ...). The second curious case that has been occurring in all this has to do with the solution that others give to the problem ... Instead of talking about social sciences, on the one hand, and human sciences, on the other, they choose to call as "cultural sciences" to all this.
La historia clásica de la filosofía occidental que para muchas individualidades (decadentes en mayoría) es el alfa y el omega de los estudios universitarios unidos a las carreras y postgrados de filosofía, nos dice en sus libracos muchas tonterías, pero dentro de estas bobadas edulcoradas de brillanteces hay una que reviste una importancia enorme. Se trata de la discusión que en pleno siglo XIX sostienen en los círculos académicos europeos, K. Marx (1818/1883) y L. Feuerbach (1804/1872), entre otros*, sobre la noción de lo que es esencialmente el ser humano (noción que, a todas luces, resultaba como condicionante para echar a andar una teoría científica sobre tal objeto humano). Sostenía Feuerbach que en esencia el ser humano es, por un lado, abstracción (espíritu, idea, inmaterialidad) y, por otro lado, individualidad, personalidad. Más de un gnoseólogo denomina a tal posición de Feuerbach, "abstraccionismo individualista". Por el otro lado sostenía Marx que, por el contrario a lo planteado por Feuerbach, la esencia de lo humano jamás puede verse en lo individual y aún menos en lo abstracto; es en realidad el conjunto de las relaciones sociales históricamente determinadas. Más de un gnoseólogo denomina a tal posición de Marx, "materialismo historicista".
The classical history of Western philosophy, which for many individuals (mostly decadent) is the alpha and omega of university studies coupled with careers and postgraduate degrees in philosophy, tells us in its books a lot of nonsense, but within these sugar-coated nonsense of brilliance there is one that is of enormous importance. It is about the discussion that, in the middle of the 19th century, K. Marx (1818/1883) and L. Feuerbach (1804/1872), among others *, hold in European academic circles about the notion of what is essentially being human (a notion that, obviously, was a condition for starting a scientific theory about such a human object). Feuerbach argued that in essence the human being is, on the one hand, abstraction (spirit, idea, immateriality) and, on the other hand, individuality, personality. More than one gnoseologist calls Feuerbach's position "individualistic abstractionism." On the other hand, Marx argued that, contrary to what Feuerbach proposed, the essence of the human can never be seen in the individual and even less in the abstract; it is actually the set of historically determined social relations. More than one gnoseologist calls such Marx's position "historicist materialism."
Tanto en el campo de la cultura popular (eso que en gnoseología llamamos ideología) como en el campo de la filosofía, los sesgos flagrantes o encubiertos llevados a cabo por el poder, suelen influir en los duetos conformados por la palabra y por la idea. Es así. Ah, pero aun en el contexto de la ciencia, las manos largas de la ideología no dejan de cumplir su papel de ir contra la verdad. Claro... no en la medida en la cual ocurre en las calles calientes de la cultura vulgar, pero aun así pujan por dejar -como dicen los policías- sus huellas, sus rastros y sus señales.
Both in the field of popular culture (what we call ideology in epistemology) and in the field of philosophy, blatant or covert biases carried out by power tend to influence duets made up of the word and the idea. It is so. Ah, but even in the context of science, the long hands of ideology do not fail to fulfill their role of going against the truth. Of course ... not to the extent that occurs in the hot streets of vulgar culture, but even so they push to leave -as the police say- their tracks, their traces and their signs.
Dicho esto (y en plan de con gusto concluir este artículo) debemos decir que más acá o más allá de lo que la pléyade de ideologías maneja (diferencialmente) hoy por hoy acerca de lo que es el marxismo, no hay la menor duda que en la referida discusión sobre este tema de la esencia humana, Karl Marx colocó las nociones (filosóficas) en la senda de la ciencia social o, lo que es lo mismo, de la ciencia humana. Es que si las relaciones sociales (tanto biográficas como históricas) constituyen el ente dialéctico que determina la individualidad personal (que al fin y al cabo es la concreción humana**), pues estudiar fácticamente tal factor (objetivo y determinante), se hace posible, dejando entonces en terrenos ajenos al científico, las diferentes manifestaciones del espiritualismo.
That said (and in order to gladly conclude this article) we must say that here or beyond what the plethora of ideologies handles (differentially) today about what Marxism is, there is no doubt that in In the aforementioned discussion on this subject of the human essence, Karl Marx placed (philosophical) notions on the path of social science or, what is the same, of human science. It is that if social relations (both biographical and historical) constitute the dialectical entity that determines personal individuality (which after all is human concreteness **), then studying such a factor (objective and determining) in fact, is done possible, then leaving the different manifestations of spiritualism in fields alien to the scientist.
-------------------
NOTAS AL PIE: ( FOOTNOTES:)
(*)Hegel, por ejemplo. (Hegel, for example).
(**) Es que no existe un hombre general. Hay individuos concretos, cada uno de los cuales son relaciones sociales vivas hechas comportamiento. / It is that there is no general man. There are concrete individuals, each of whom is living social relations made behavior.
FUENTE DE IMÁGENES: (IMAGE SOURCE:)
https://pixabay.com/es/photos/desliz-peligro-descuidado-709045/
https://pixabay.com/es/photos/concierto-ni%c3%b1a-baile-divertida-1209323/
https://pixabay.com/es/photos/mujeres-multitud-protesta-5963963/
https://pixabay.com/es/photos/computadora-port%c3%a1til-diario-escribir-1939358/
https://pixabay.com/es/photos/vasos-gafas-de-lectura-gafas-1246611/