Over the past few years I became more interested in the possibility of owning an electric car. We have for the best part of a decade leased our cars; two for three years and then the last one we had for four years in total. So with the changeover fast approaching this summer, we needed to find our next car. However the lockdown at the time made this hard, we couldn't test drive anything. So it wasn't until July/August we began booking those test-drives in earnest.
Disclaimer!!
This is not a car review but just a little bit of our EV story so far. It was exciting and we are still having a lot of fun exploring the rapidly developing EV world. I think there is plenty of material to write about here alongside some other topics I wish to cover in my content.
Skoda Enyaq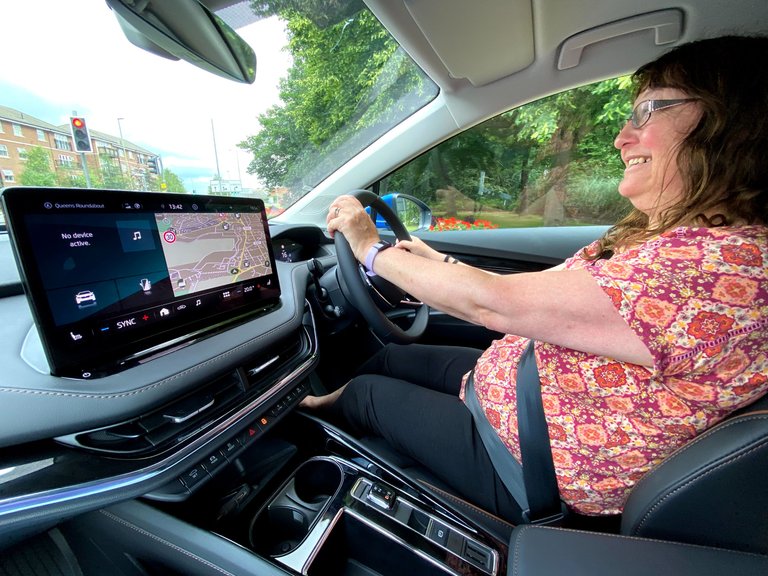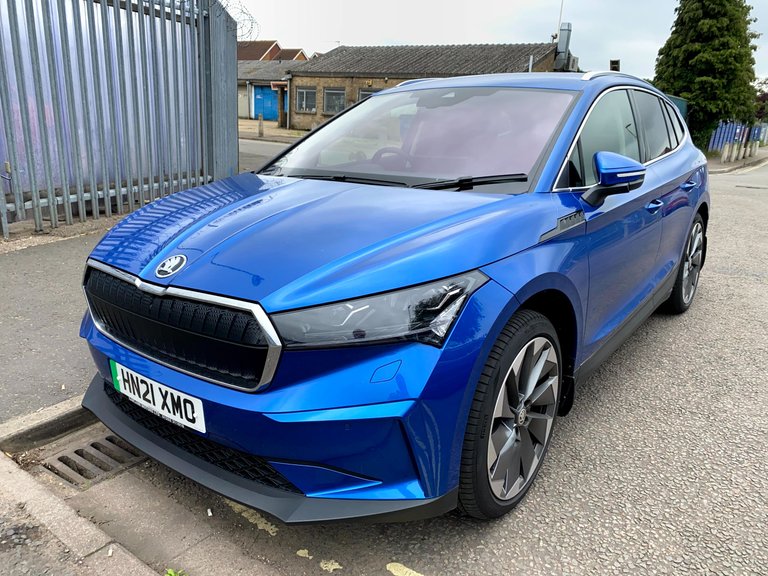 Tina (my wife) as you can see was really enjoying the ride and overall it was a smashing car. Two of the cars I mentioned at the beginning were Octavias, the last one being the amazing VRS model which was one of the best cars I've ever owned.
I liked this car until I found the the configurator online and the options were endless. A car that cost just under 30k with grant applied rapidly became a 50k car. A shame as this rendered the car too expensive for us.
Kia E-Niro
I didn't take any photos on this test drive, as we were pressed for time with both of us wanting to have a drive to get a feel for the car. It was in many ways my favourite at the time we took it for a spin. It felt nice to drive, the visibility and seating position great. It had a lot going for it and we were keen to go ahead with it, however, the cost per month was just slightly over our budget.
MG5 EV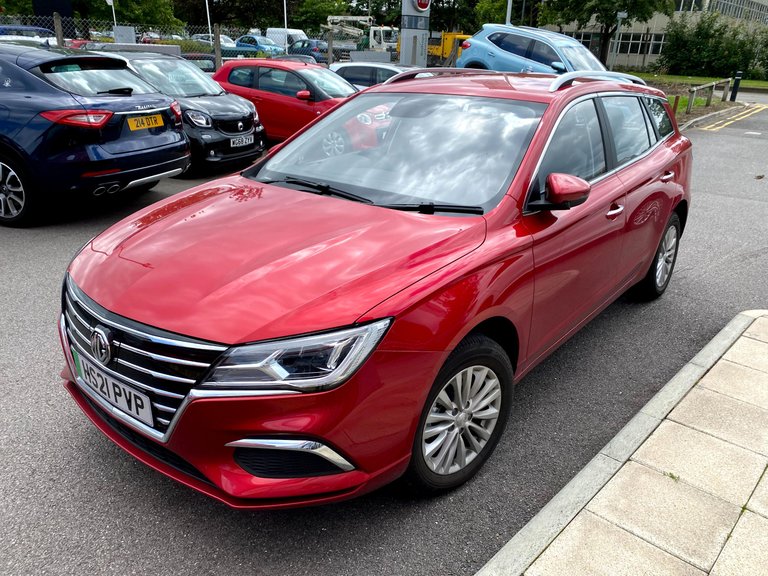 We really liked this car and to be honest it took us totally by surprise. I had been watching the reviews on Fully Charged for all of the cars featured in this blog post. I've always found them to be both entertaining and informative in equal measure.
The car magazines had recently awarded the MG5 with some very supportive awards. So we set off with positive vibes. We were suitably impressed to the point that we nearly ordered one that day! However for various reasons we weren't able to go ahead that day, we had to put it on hold for a little while.
Hyundai Ioniq 5
Out of all the cars we tested the Hyundai was the most different but I don't think my wife was too interested. We had already come to our conclusion pretty much. Once again cost was looking to be high if we were to get the spec we wanted.
What no Tesla?
We did sit in a Tesla Model 3 and were going to book a test drive but the Covid situation held us back and during that time, we felt that we would want to go for one of the more regular style cars. The boot space in the Model 3 wasn't great which would be a problem. Many people suggested we wait for the Model Y, which only now is slowly coming to the UK.
We chose... drum roll please!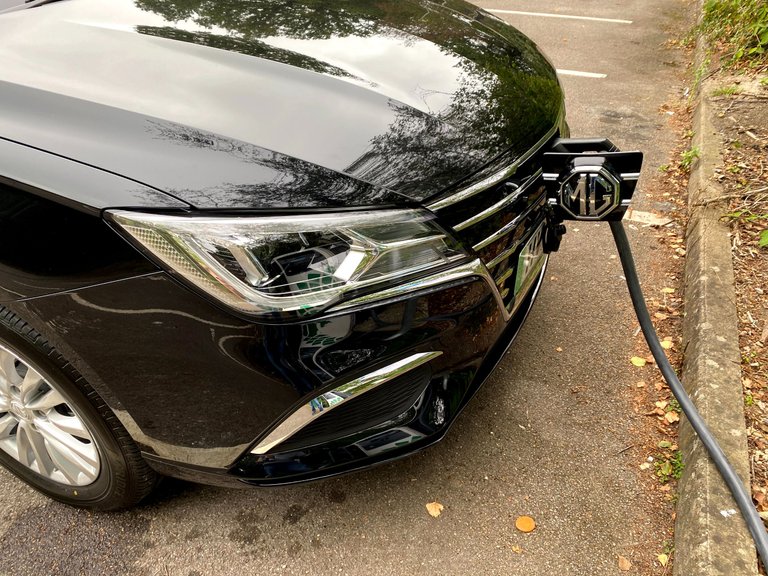 A few weeks passed by and we decided the MG5 was the right choice for us! We picked it up in mid September!
What helped us decide?
The options were just so simple. You had a choice of two battery sizes and two types of trim. We opted for the "Exclusive" model with it's long-range battery option. All for less than 30k with the government grant deducted. Here are some of the other reasons we liked this car so much:
Estate with big boot and lots of space when back seats folded down
Plenty of cabin space, legroom and head height, as some of our family members and friends are quite tall!
Roof rails for optional roof rack, ideal for transporting bicycles and kayaks
More to come on this topic
We shall pick up on our progress in a future post. I have plenty to share in terms of how we've got on with the car since our purchase. How we get on with charging, colder weather and many other little tidbits that you may find useful. Perhaps you also own an EV or are considering making the switch? If so why not give me a follow.
Thanks for reading. Thanks for your support too.