This is interesting, we can now perform an operation that used to require ALL of those logical operators ..with just one, EI (either).
Two semi-conductor channels instead of the eight transistors used in the diagram. Two channels (pair) per logical operator (input A, input B). The truth table below is for XOR, not the four logical operators individually.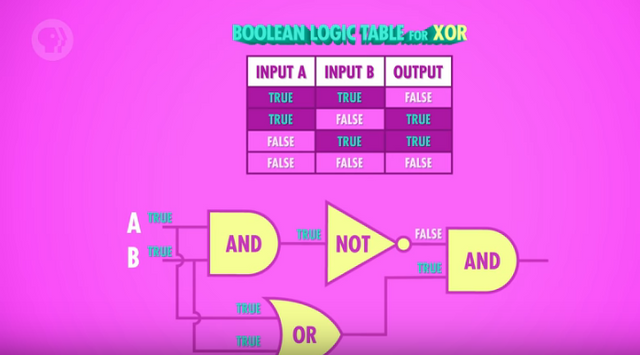 How should the symbol for the logical operator be drawn?