My favorite gadget: The light therapy lamp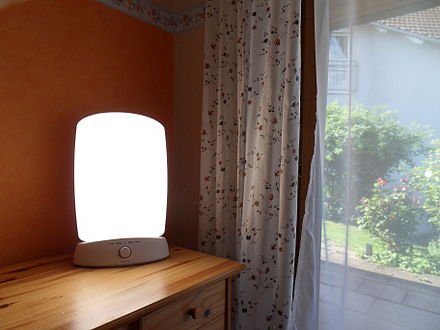 Image credits: Free-Photos Wikipedia
Have you ever felt, at the end of autumn when the days are shorter and shorter, a drop in morale, a desire to do nothing but snuggle under a blanket, excessive fatigue... ?
Don't worry, it's very common, it's seasonal depression, with global prevalence ranging from 0.4% to 10% depending on the study.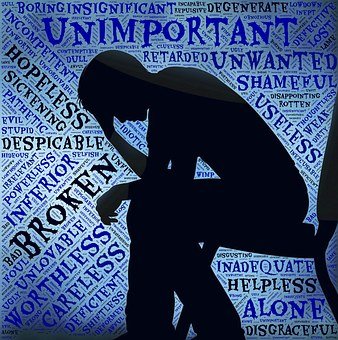 Image credits: Free-Photos Pixabay
It often occurs repeatedly and it's important to try to stop this depression so that you do not experience the same symptoms every year.
The reference treatment when you go through this disorder is not a drug, not a psychiatrist but a hi tech gadget, the light therapy lamp literally, light treatment.
How does it work on our body?
The principle is quite simple and you almost wonder when you see its potential effects why each house is not equipped. You will understand a little later the biggest obstacle.
Light passes through the retina and then stimulates the brain to slow the secretion of melatonin, the sleep hormone and to stimulate that of serotonin, the hormone of activity and mood often called the happiness hormone, it's the one that gives the potato : -) (French expression)
It also plays a role in regulating the biological rhythm and thus makes it possible, for example, to recover more quickly in the event of jet lag.
What about vitamin D?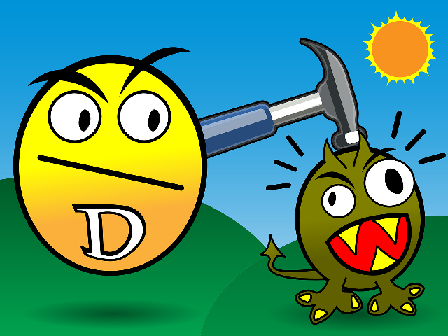 Image credits: Free-Photos Pixabay
Vitamin D can be provided in two ways: by the sun for 80% and by food for the rest.
Being deficient in a very important way because of my diseases, when I acquired this device I immediately told myself that it would improve my vitamin D intake.
And well missed... indeed, only the sun's UV rays allow the supply of vitamin and of course, the light therapy lamps are all equipped with a 99% effective UV filter.
So no vitamin or tanning: -) in perspective!
How does the lamp work?
You know that it is not the lamp itself that is important, but of course the bulb that delivers the light.
The light is supposed to be as close as possible to that of the sun without UV rays. Since the beginning, white light bulbs have been used, but in recent years manufacturers have also been offering blue lights that seem to have certain disadvantages, but there are not enough studies to confirm this.
The lamps are either equipped with an on/off switch or with an option dimmer that I would have loved to have on my lamp, I will explain why right after.
Different options are also available such as the timer, the possibility of connecting to the battery....
Finally, concerning the type of bulb, I read everything and its opposite, and on all the technical data sheets I could read, no manufacturer specifies it. At best, it indicates the life of the bulb, which is generally 10,000 hours.
How I feel about it, how I felt about it?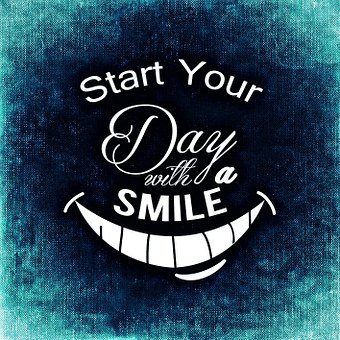 Image credits: Free-Photos Pixabay
I hesitated for a long time before buying a lamp, for two reasons. The first one, I was quite skeptical about the effectiveness. The second is the price because it's not cheap.
Regarding my scepticism, the many studies and user testimonies convinced me.
Concerning the price, my husband, considering my enthusiasm had decided to offer it to me ! so no more worries.
During the first week of use it was a little difficult. As I told you, my device didn't have a dimmer and so I was really dazzled at the limit of what I could bear. I also had minor side effects such as headaches, nausea. But after about a week the negative effects disappeared and I got used to the light intensity.
I did my sessions in the morning, as recommended, by eating my breakfast.
The most obvious effects I have experienced are a better mood, a quicker awakening, a significant decrease in my fatigue and a greater appetite, especially for breakfast. I never took it before light therapy because I wasn't hungry.
How to choose, how much does it cost?
One of the essential criteria is the number of lux (unit of measurement of luminous illumination) delivered by the lamp but it does not mean anything alone.
It's recommended to expose to 10,000 lux for half an hour, but if you look at the instructions for some devices, they deliver 10,000 lux but at six inches of use, which is a dangerous distance. We could say to ourselves that it doesn't matter, that we move away from the lamp. But be careful the further away from the lamp the more the number of lux decreases so to twelve inches you will receive for example only 5000 and you will have to stay not 1/2 hour but 1 hour which becomes much more constraining.
Some lamps offer a use at twenty-eight inches which is very comfortable but unfortunately they are very expensive.
Prices range from $50 to $500.
That's all the reasons why, the light therapy lamp is my favorite gadget!
This is my entry for the contest 'Your favorite gadget contest"