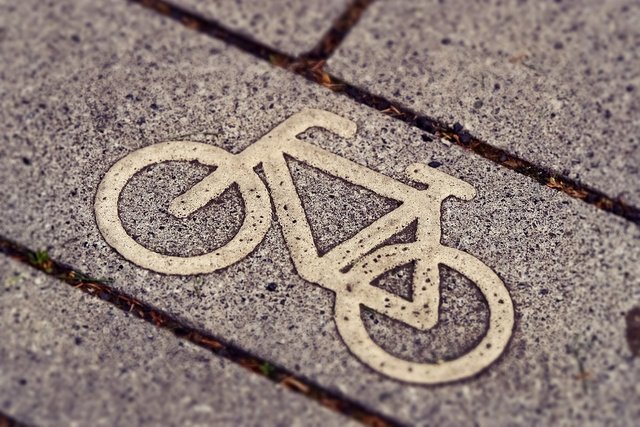 There is a great shortage of personal protective equiptment right now for healthcare workers in the United States and elsewhere.
To help, there are a growing number of companies and individuals who are stepping in to fill the void and address the need.
One of them, Kitsbow Cycling Apparel, is a cycling manufacturer that is ready to pivot to producing face shields and face masks immediately.
This is something they obviously never expected to face, that they would some day be making face masks for a pandemic. They are not the only ones, other manufacturers are joining them in the cause.
Another cycling manufacturer, Orucase, is also now going to start making face masks too. Another, Santini, an Italian cycling clothing company, will also be looking to make face masks now starting this week.
"With our vast experience in producing sewn products, we asked ourselves what we could do to help out in these trying times,... We have teamed up with our production partner in Mexico and are completely retooling our lines to meet this need. We are ready to roll out both consumer-focused face masks as well as medical-grade masks to help out front-line medical workers both in the USA and Mexico." - " Issac Howe, Orucase co-founder in a news release.
They are going to start shipping half a million masks per week.
The cycling clothing production will currently be put on hold so that they can get busy making shields.
While there are many doing it for free, others are charging a small fee. One of those companies, Kitsbow, for example will reportedly be selling the items almost at cost to medical staff who need them, with little to no profit allegedly being made.
In New Jersey, a manufacturer known as Disc Makers, that is a privately owned business which makes DVDs, CDs, and other items, is now going to be making face shields as well.
For them, they didn't know anyone who could sew face masks, and they didn't have the tools to make them. Instead
they focused on what
they could do
, which was create face shields using laminate sheets.
Within less than 2 days they already had prototypes figured out and started production the same week that they came up with the idea.
"We plan to run this project like a software development project: We are rushing out simple v1.0 products in days knowing they are not the final product, and that they cost more to make than the final product will. However, there is so much of a need right now, we want to get product out there immediately. As we roll out the product we will get client feedback and then rapidly iterate to v1.1, v1.2, and v2.0, and so on. Prices will come down quickly as we optimize our assembly operation. I expect that within two weeks or so of starting production we will have a fairly permanent design, and then we'll start adding other styles and sizes." - T. Veen, Disc Makers CEO
Another in New Jersey, Suuchi Inc, is coming forward as well and they are ready to help but there are obstacles.
Revamping assembly lines takes time, retooling machines, and the cost that goes along with it. Still, it's incredible how many companies are showing their interest for creating something new and desperately needed at this time.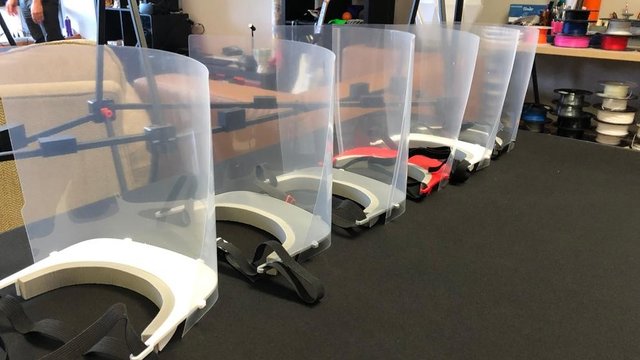 3D Printing Face Shields
Recently, a group of students in NC helped
raise $40k
to start 3D printing face shields.
Another 3D printing company in Florida Da Vinci's 3D Lounge will also be looking to start making face shields as well, and likely others with 3D printers will soon be coming forward to also help produce what is needed.