Hey Jesstechies
I recently watched the summary of the latest Apple keynote, where they announce all their latest products and bask in their epicness. I've been using Apple products for years, and they've given me excellent service, my MacBook, iPhones, iPod and Apple TV. I like many things that Apple have built, but I am by no means blind to their bullshit.
I'm still using an iPhone 7, and I refuse to upgrade until I saw something worth upgrading too, not mindlessly going after some cosmetic upgrade. Since the iPhone 6, I haven't seen much real innovation from the company, and I think the latest keynote showed more about the companies stagnation than innovation.
Since Steve Jobs is no longer around, they've been leveraging the mantra but not producing anything of value and milking the brand for all its worth.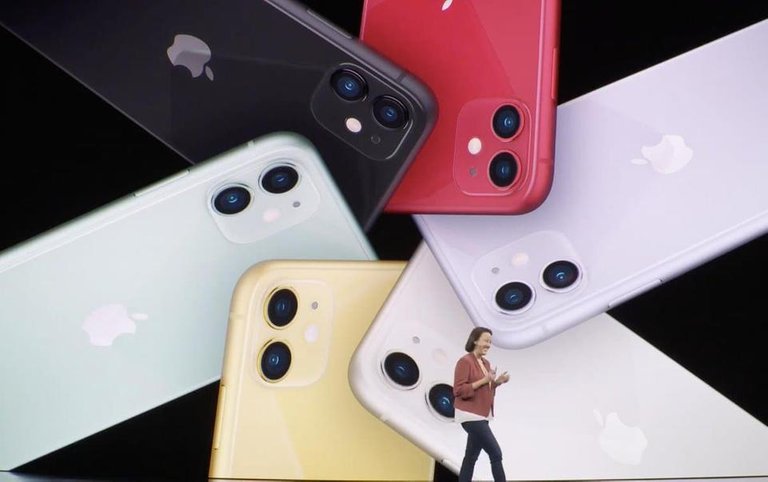 Image source: - knowtechie.com
iPhone 11
So the fantastic announcement was the iPhone 11 which people are eating up for no apparent reason. All they did was take the previous iPhone 10
Add a wide-angle lens
Make a few adjustments to the previous-gen A12 chip and then rename it an A13.
Added a new font
Bumped up the price
Apple TV + for free with shitty exclusive titles
Apple Arcade with shitty unique titles
These updates come from a company with near-limitless budgets and the ability to attract the best talent across the world, and this is the best they can do with a year between releases? Seriously?
Apple shifting to a micro-payment model
If anything they've wholly become a marketing company using their devices to lock you into all sorts of additional services that they can charge you for
Apple Pay
App purchases store
In-app purchases
Apple Music
Apple TV
Apple Arcade
They've become a shitty micro-transaction company with a fancy marketing team and design team packing this turd and repackaging it. I know a few Apple fans, and they still rave about this garbage because they see the status the product perceptually gives them and not the fact that they're not getting their money's worth.
They know their hardware isn't the best but they used to make up for it with a really well integrated OS and robust easy to use services that worked well with their hardware. Now it looks like they have run out of ideas for hardware and are waiting to see what other manufacturers do before copying it and applying ti their products.
Since the keynote, we've seen a slight drop in the stock price which could be that investors are looking at Apple and thinking what I am thinking. Each year Apple falls further behind Samsung and Huawei in terms of the hardware and while they can create a marketing storm and branding campaigns that keep them strong in the US and certain regions of the world.
I think their market share will continue to decrease as consumers wake up to this and see they can get a better deal elsewhere.
Apple's business model is built around centralisation and locking you into their ecosystem and while that has worked in the previous technological age in bringing more consumers into the market it won't always work. As we move to break up monopolies with decentralised services we could also see smaller manufacturers and independents start to eat away at their business.
You're clearly not the best cellphone manufacturer
Yet you want to compete with Netflix, Hulu, Disney and Amazon for on-demand video
Yet you want to compete with Nintendo, Sony, Microsoft for casual gamers
Yet you want to compete with cryptocurrency and centralised in the payment processing services industry
Yet you want to compete with Spotify and YouTube in the music distribution business
I don't think the company is strong enough to compete on all these fronts and as they try to be a jack of all these trades we could see them slip behind further in all these markets.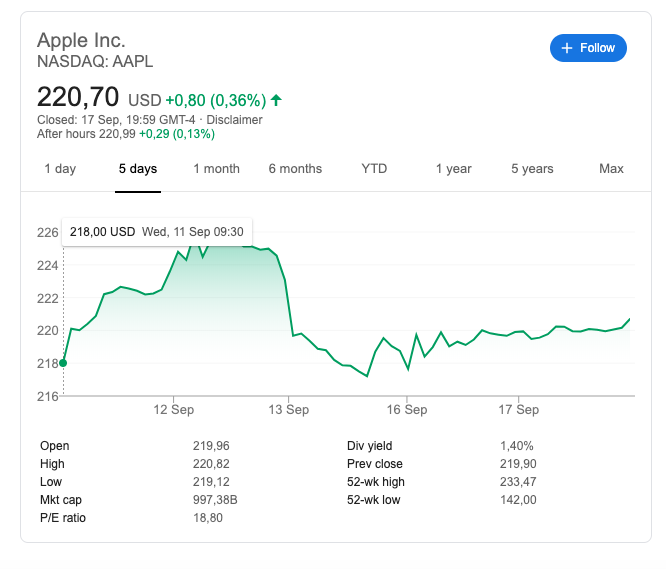 It's sad to watch this once innovative brand soil itself like this and I'm keen to see how many more years they can repackage the same turd and feed it to their customer base before the company implodes.
Let's connect
If you liked this post sprinkle it with an upvote or resteem and if you don't already, consider following me @chekohler


---
| Buy & sell STEEM | Donate LikeCoin For Free | Earn Interest On Crypto |
| --- | --- | --- |
| | | |