Hey Hiveians!
Today I postet my first article on https://blurt.blog/, the new additional community for Hiveians and Steemians.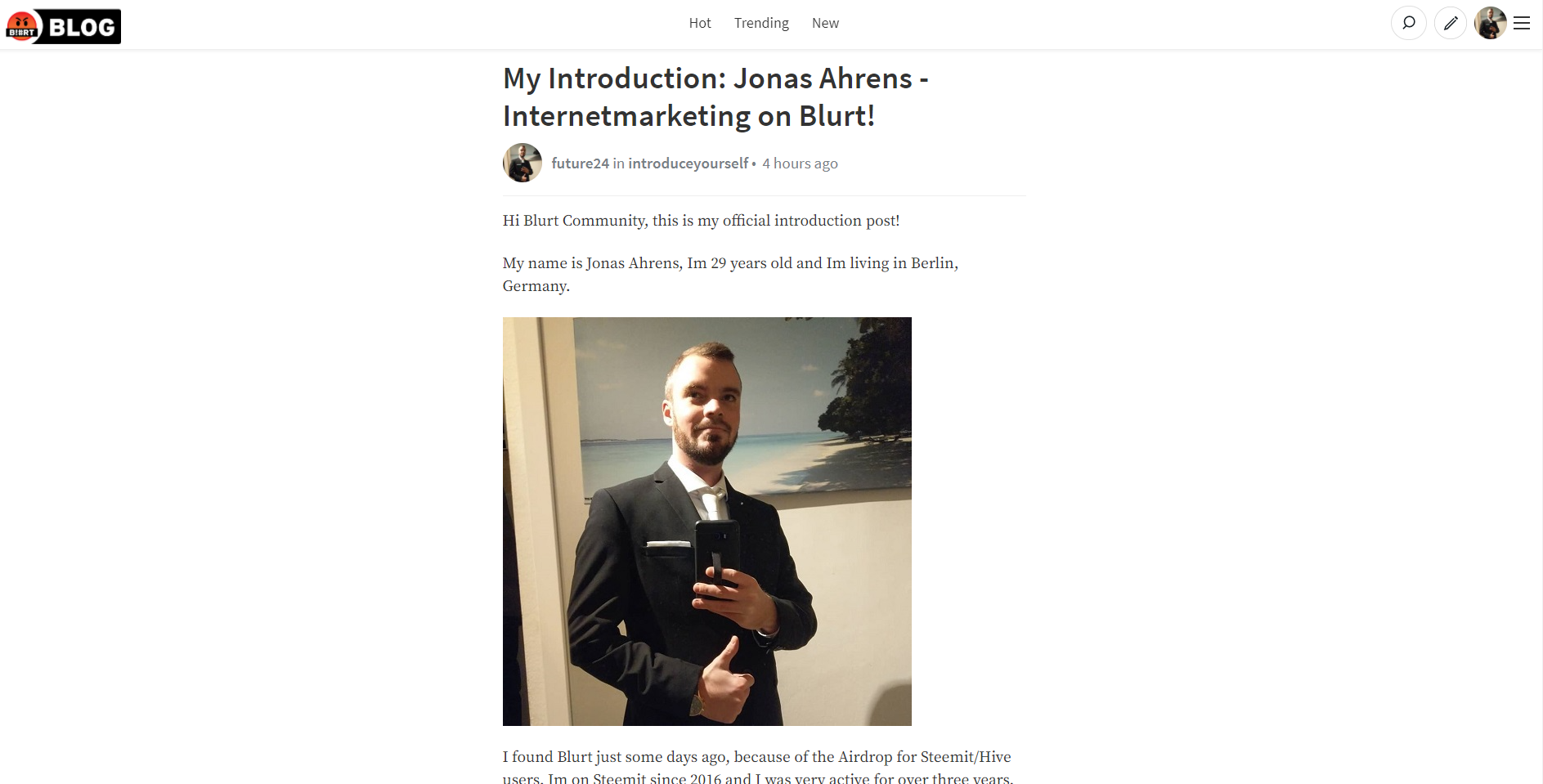 Here you can find the article on Blurt: https://blurt.blog/introduceyourself/@future24/my-introduction-jonas-ahrens-internetmarketing-on-blurt
I like Blurt, because there is no downvote function and so there is a real freedom of speech. Im looking forward to see this platform growing.
Are you already active on Blurt?
If yes, I will be happy about your follow and votes. I will always follow back and vote back.
Best regards and see you everyone!
Jonas - @future24