Dear Hivers,
Another beautiful day have passed and you were on stroll or at the park and the weather was nice so you took like 100 pictures of you and your friends. Then you come home at night all tired and ready to shower and go to bed, but your friends start texting you: Hey man can you send me that picture with the dog that you took of me today? And I need it ASAP as I want to post it today. Then another friend asks you for a picture of her posing on an amazing scenery. And then you thought, oh man, now I have to hook up my USB cable to my PC, wait for the phone to load, give the permissions, search like crazy in the folders until I find the pictures, and wait for all the lag until all pictures load...
Don't worry! I found an application that perfectly binds your phone with your desktop PC so that you can directly access your pictures with no lag. Sounds interesting right? And it is easy to set up. Let me explain you the drill:
First search for an app called Your Phone Companion - Link to Windows: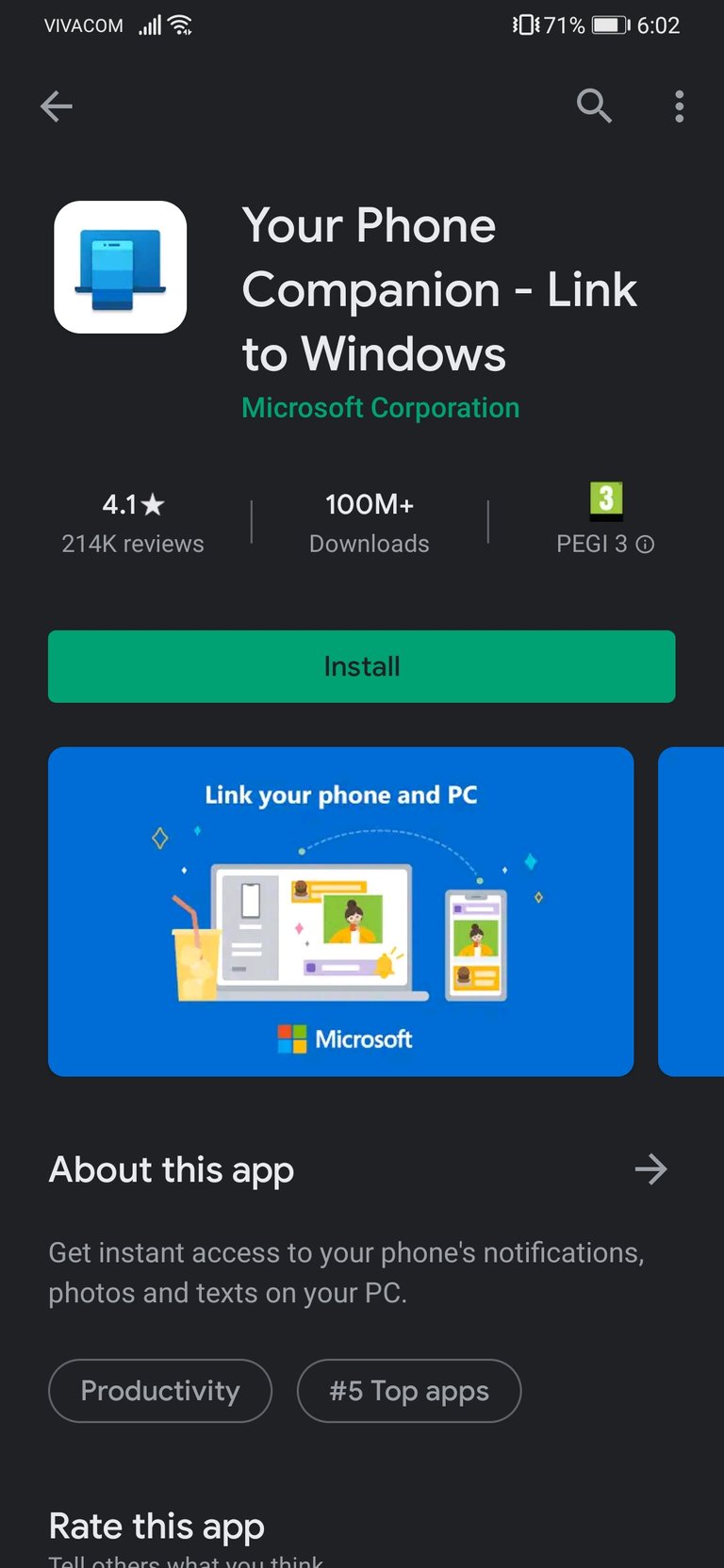 Install it via the link and then sign in with a Microsoft Account: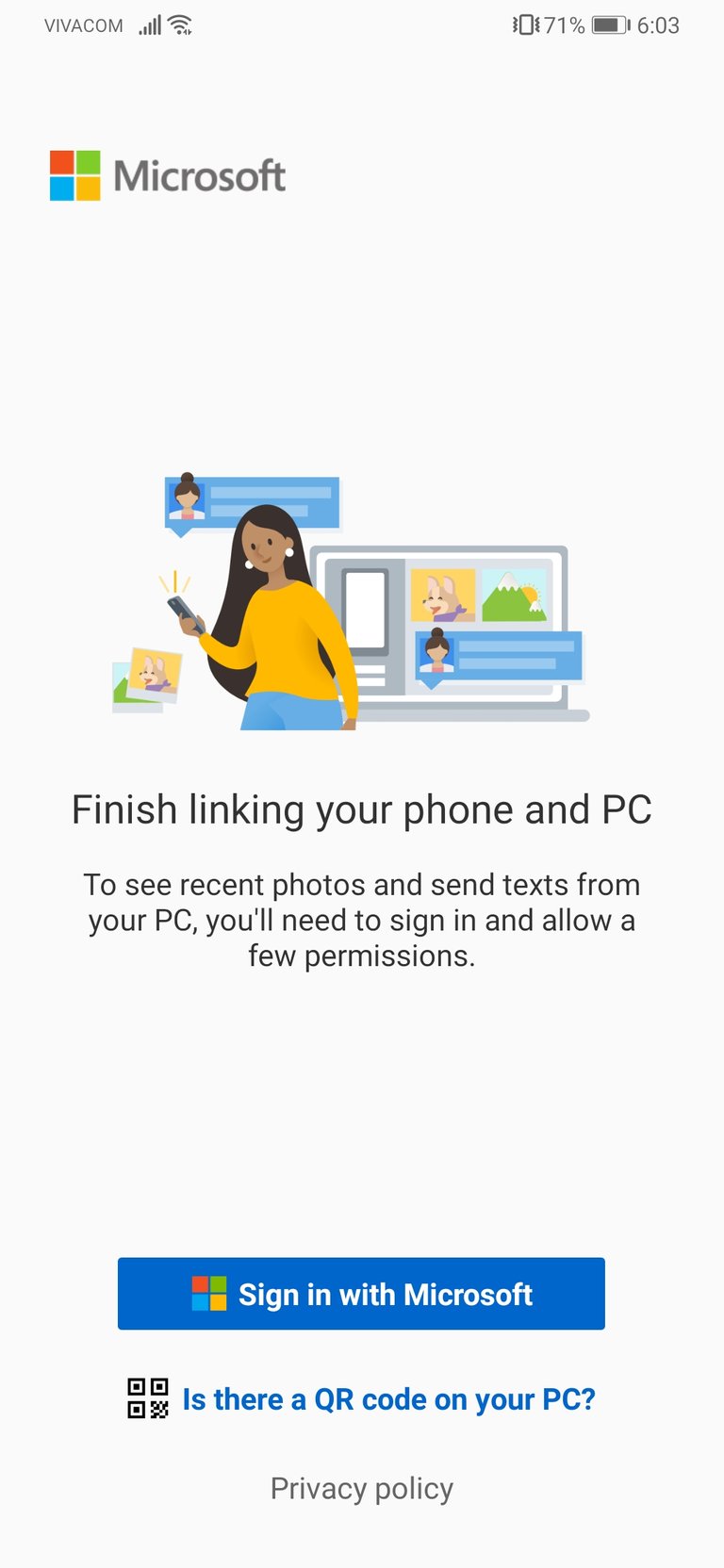 Don't forget! A Microsoft account is an account of domains @outlook.com, @live.com, @hotmail.com, or @msn.com. You should have one of those in order for the link between your PC and your android device to function. Once done it is time to setup our PC: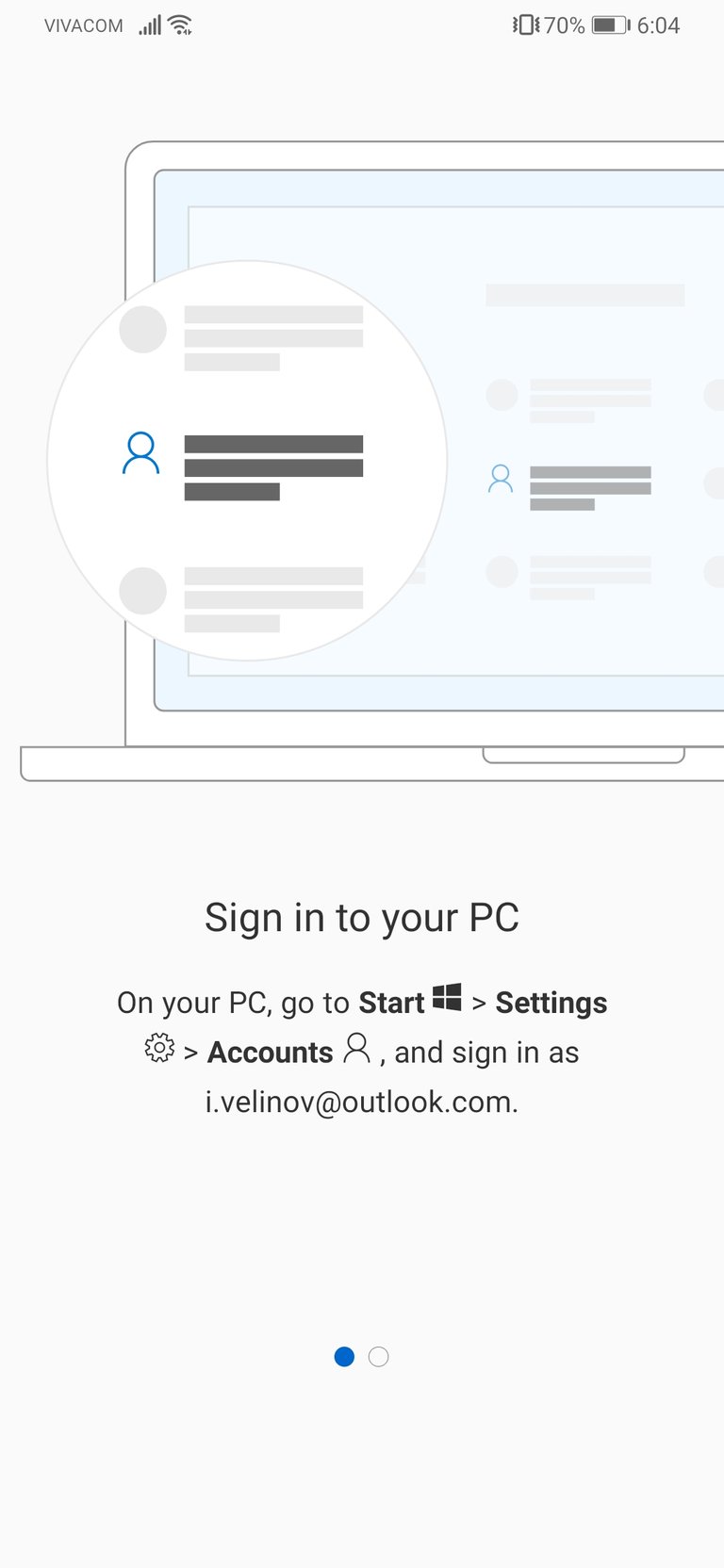 Go to Start > Settings > Accounts as indicated. Check if you have already signed in with a Microsoft Account. If it looks like this then you need to sign in: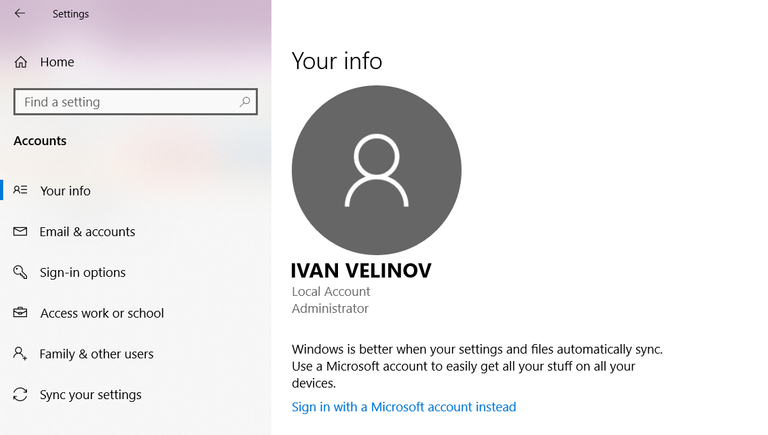 Once done, it should look like this: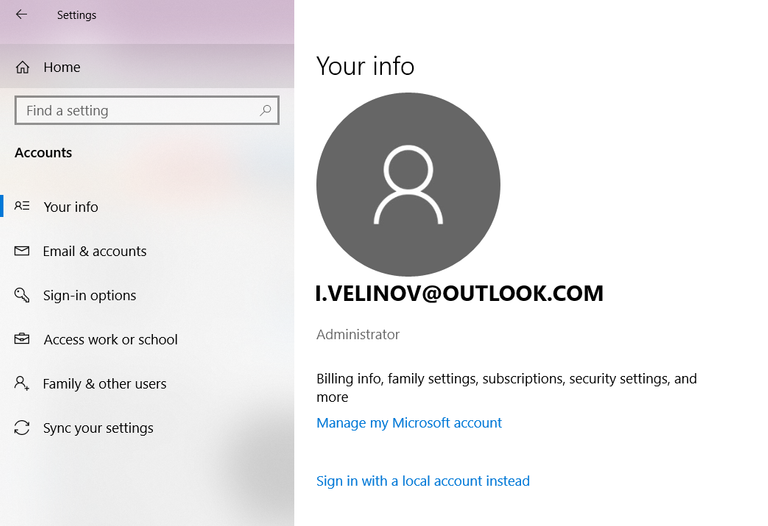 Now it is time to download the very same app on our Windows PC: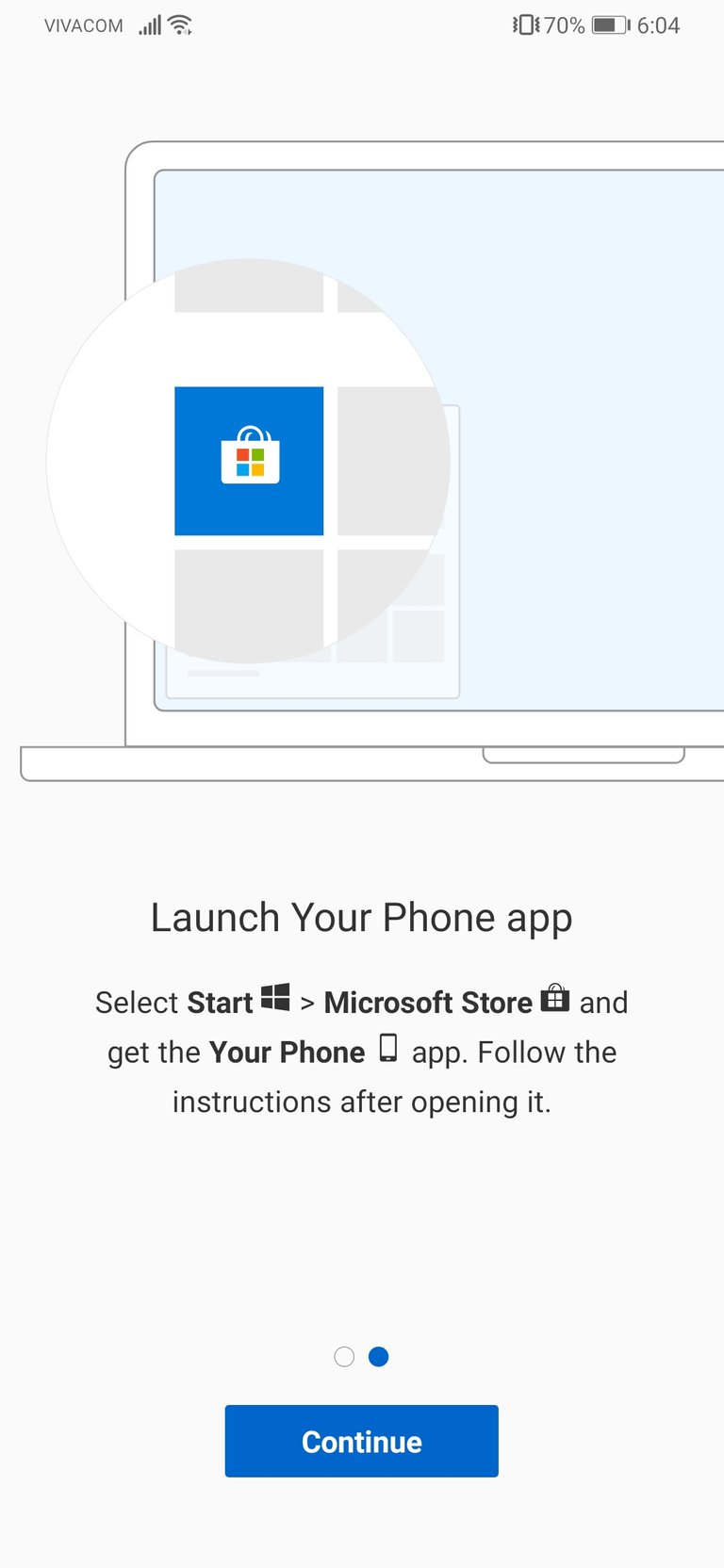 Go to Start > Microsoft Store > YOur Phone and Get it: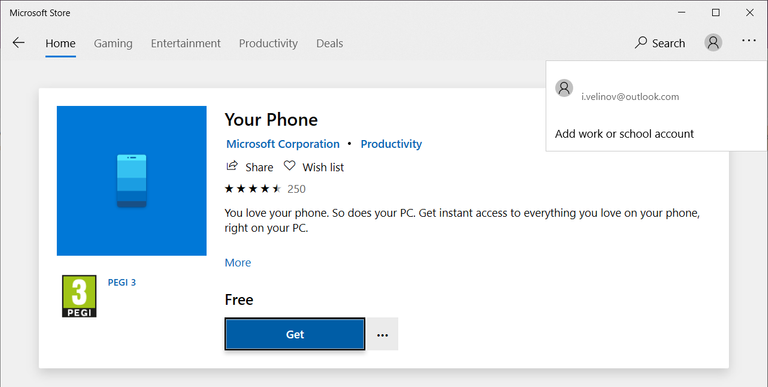 Of course, check if you are signed in with the appropriate account first (up on the right side).
Then go back to your phone and allow the connection on both sides. Your phone will be waiting for your approval to connect.
That's it!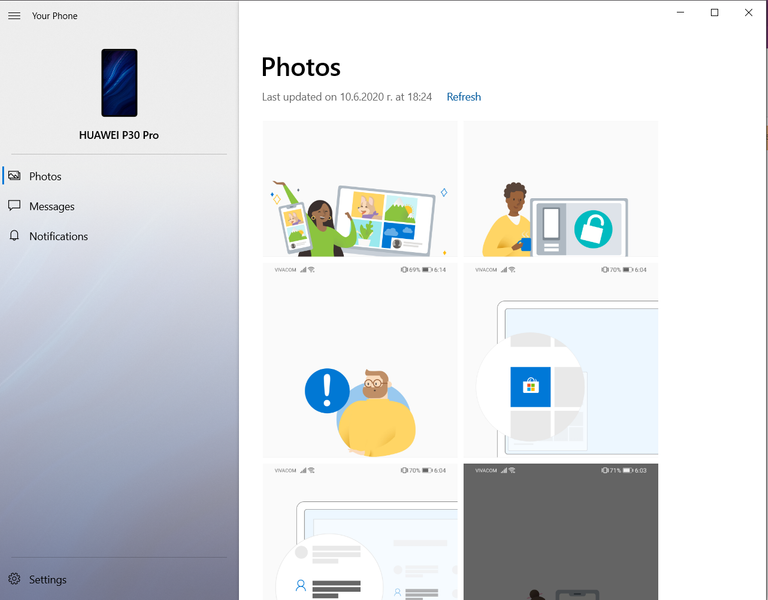 Go to the photo section and enjoy all your photos with no lag :)
To sum up, I would like to share with you the picture of my day: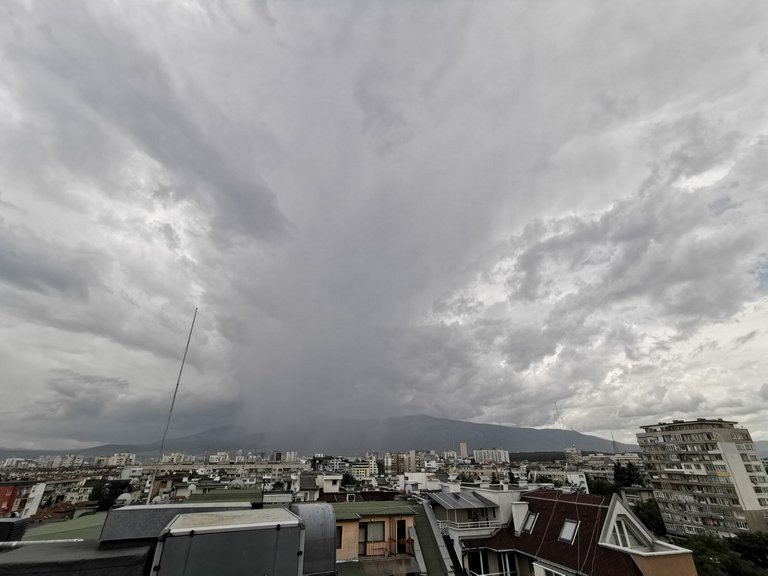 The mountain Vitosha is right next to my city Sofia. It was raining and storming and I took this amazing picture from a higher altitude. This is why we should always check the weather forecast before going on a trip to a mountain or somewhere else outdoors :)
All images in this blog are mine :)
Have a nice day guys! Much love!
Stay happy, be peaceful!
Namaste
I'm here to stay #bgn
=========
Project info for my fellow Bulgarians
Помощна секция за платформата: @iliyan90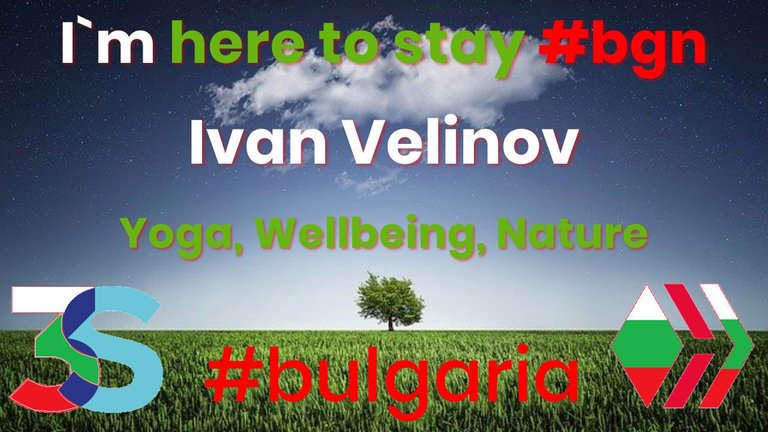 Image Credit:
@fartunko