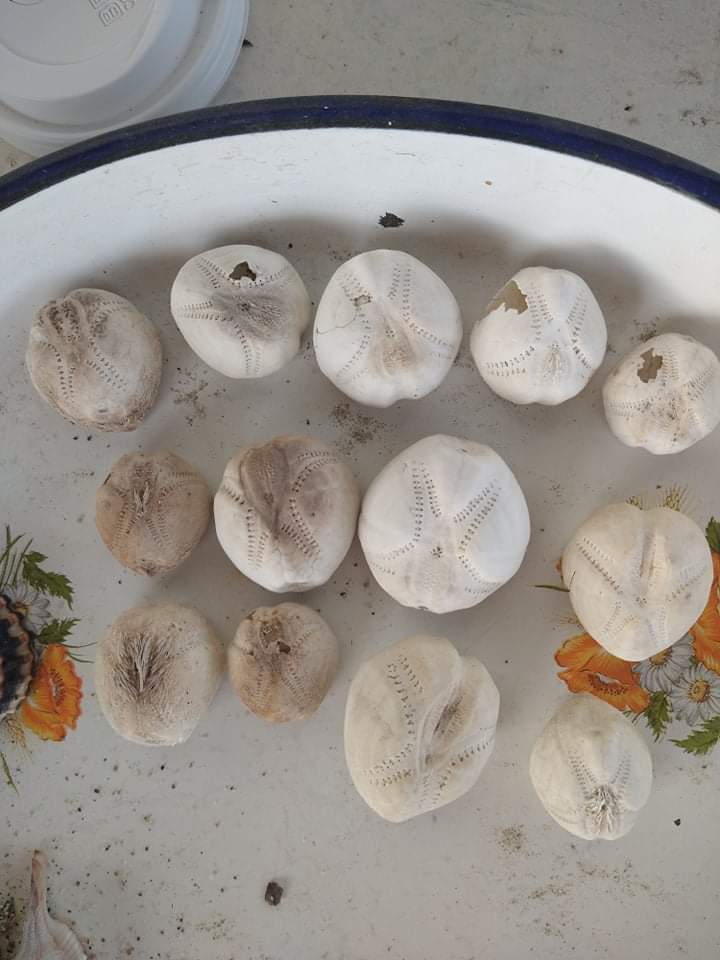 Of course I am not talking about regular potatoes but... sea potatoes! I just love collecting their washed out shells but they are typically super fragile so I usually end up finding only a couple in good condition every year.
Yet, yesterday when I went for my first swim with my wife and doggo, I found plenty of them, from mediocre to excellent condition. Thirteen to be more exact. My guess is that due to the quarantine the beach hasn't been cleaned yet, so that's why it was full of them.
In case you are not aware, sea potatoes are a type of hair-like urchin that lives burrowed in the sea floor. You can learn more about them over wiki if you like
https://en.m.wikipedia.org/wiki/Echinocardium_cordatum
Here's a video of a live specimen:
Oh yeah, thank you for your prayers
Hera is feeling so much better and it's all thanks to you! She has almost transformed back to a normal dog, lol.