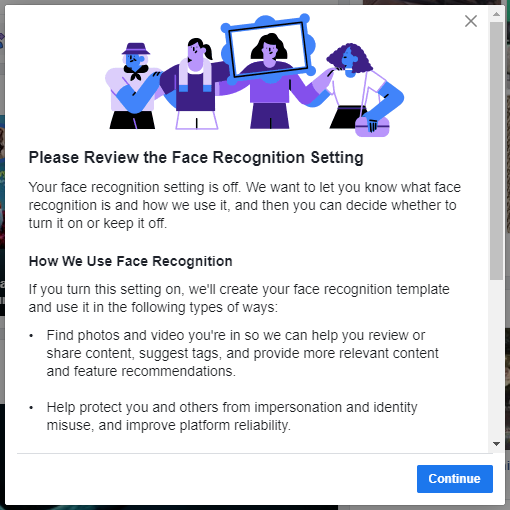 Briefly went over to check on the old FB social media spy network and was greeted by this gem of a message saying that "Your face recognition setting is off"... Which blew my god damn mind because that infers that someone likely out there has either had this set on by default or knowingly turned on facial recognition AI onto their person in order to "Help protect you and others frome impersonation and identity misuse, and improve platform reliability". These fucking dickheads at FB are actually trying to tout this as something that will be used to protect your likeness rather than stating what it actually is.. Which is in fact further prying into your personal life and cataloging of your metrics so you can be easier tracked.. What the actual fuck facebook, this is absolute horse shit and I'm seriously debating removing facebook from my life entirely.
Right after opting out of this shit it seems I'm unable to comment on anyone's stuff, which isn't really that big of a deal. If FB is going to force people to turn on facial recognition (Like it isn't already turned on, their just fishing for you to accept it to justify their asshattery) or not be able to use the platform then fuck them entirely.
---


Looking for an Affordable, Secure & Reliable Server Host for Your STEEM Witness Server or Other Web Related Projects? Check out Privex.io!