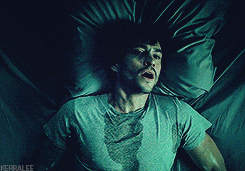 ---
I guess it was naive of me to think that as the clock struck midnight on New Year's Eve the shroud of chaos and despair that was 2020 would magically take leave of us. It was easy to feel hopeful. The last few days of this last horrendous year felt increasingly lighter as little bits of good news began to trickle in like a warm spring rain.
The events that took place in Washington D.C. on January 6th were a stark reminder that we still have so much to learn and a very long road ahead. When will healing begin? How can it begin? The answer to these two questions truly depends on each and every one of us.
It saddens me to see how many of us have fallen victim to the poisonous business model of centralized mainstream social media platforms. These platforms, many of which have been around for a decade now, use their algorithms to stoke the most extreme of human emotions all for one thing...the monopolization of our attention (learn in detail about how they do it here).
---
"… [T]he passion for power is one of the most moving passions that exists in man. And, after all, all democracies are based on the proposition that power is very dangerous, and that it's extremely important not to let any one man or any one small group to have too much power for too long a time. After all, what are the British and American constitutions, except devices for limiting power? And all of these new devices [television, radio, etc.] are extremely efficient instruments for the imposition of power by small groups over larger masses." - Aldous Huxley
---
No one predicted the predicament we find ourselves in quite as thoroughly as author Aldous Huxley. His book Brave New World, published in 1931, almost perfectly nails how the powerful can brainwash otherwise intelligent people into willfully and happily giving up their freedoms by way of technological slavery. This word powerful doesn't just apply to governments these days, it also applies to corporate entities.
The result of this decade of centralized social media algorithms rewiring their customers' brains and subsequently reshaping their realities is the dangerously divided world we live in today. Over these past few years it's saddened me to watch perfectly rational, happy, and intelligent people gradually devolve to a state in which I barely recognize the core of who they once were.
Each day they arise, they now believe we live in a world that is laden with conspiracies, deceit, and darkness. They regurgitate poisonous words, phrases, and ideas that have been relentlessly drilled into their subconscious sometimes without even realizing it. Most dangerously of all, they believe their opinions are the only real truth and everyone else is deluded. Increasingly, they begin to exclude from their lives anyone who doesn't believe in the exact same ideology as they do.
---
"The man who comes back through the Door in the Wall will never be quite the same as the man who went out. He will be wiser but less sure, happier but less self-satisfied, humbler in acknowledging his ignorance yet better equipped to understand the relationship of words to things, of systematic reasoning to the unfathomable mystery which it tries, forever vainly, to comprehend." — Aldous Huxley, The Doors of Perception
---
I asked the two questions a little while ago, When will healing begin? How can it possibly begin? Each of us plays a role in deciding if our collective tomorrows are better or worse than today. Each one of us also has the awesome power to choose how we respond to events unfolding around us. History so clearly shows us where our current path leads us.
We can choose to completely unplug from the dangerous matrix of centralized social media outlets, even if it's just for twenty-four hours. There are also other options. We could choose to spend time on much less invasive decentralized social media platforms line Hive. Once you do this ask yourself one question, Do I feel better? If the answer is yes, you have the freedom to extend this hiatus as long as you'd like.
The important thing to remember is technology is evolving faster than we can determine the ways in which it affects us. Luckily, there's still time for us to change our trajectory. This won't always be the case. If the human species can't find their way around idealogical extremism and reach some kind of common ground soon it will be too late.
We can all wake up from this nightmare, one person at a time. Reach out to an old friend. Find something that makes you laugh and feel happy. End a feud. Consider another point of view. Find something you can agree with someone on. Reconcile.
Once we awaken it's so easy to see how much good there is left in the world.
(Gifs sourced from Giphy.com)
---
---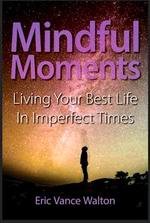 Most of us have experienced a moment of perfect peace at least once in our lives. In these moments we lose ourselves and feel connected to everything. I call these mindful moments. Words can't describe how complete they make us feel.
These moments are usually fragile, evaporating in seconds. What if there was a way to train your mind to experience more of them? It's deceptively easy and requires nothing more than a subtle shift in mindset. My new book, Mindful Moments, will teach you to be much more content despite the chaos and imperfect circumstances continuing to unfold around you. Upgrade your life experience today for only $15.99 on Amazon.com.
---
---
Let's Keep In Touch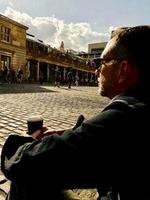 www.ericvancewalton.net