Dear readers, this article is the result of a conversation with a user who expressed his opinion in one of our articles on other platforms regarding climate change. We believe that we should share what we discussed because we found it interesting and therefore the title of the article "Ramblings" because it does not have a central idea, but rather describes different points of view that allow us to socialize certain information regarding climate change and certain aspects of agriculture.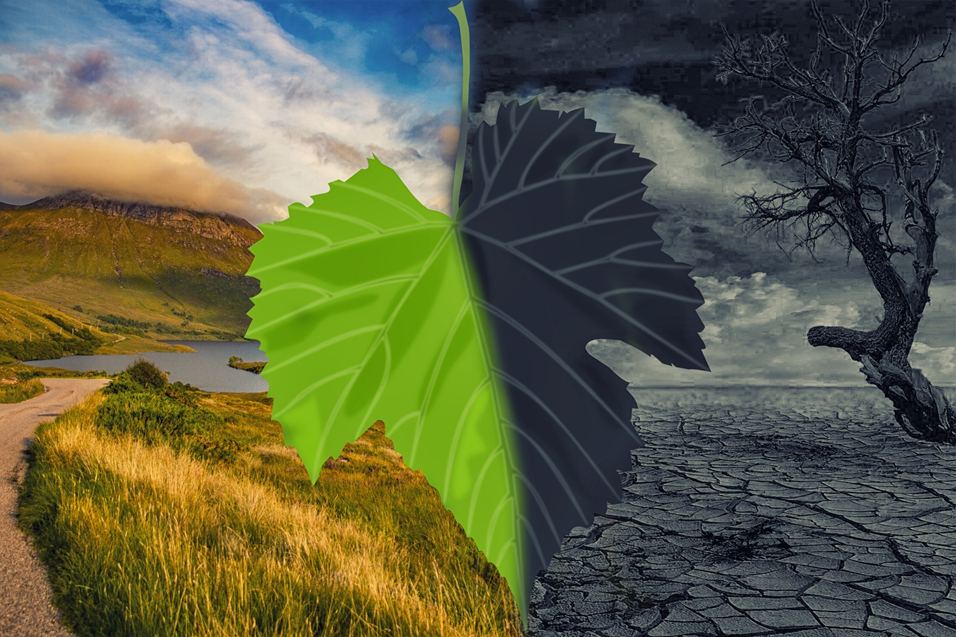 Public domain image taken from Publicdomainpictures
Let's start by pointing out that the user mentioned that in agriculture it is important to reduce pollution, because it makes no sense to poison the soil with synthetic products when you plan to grow the food you eat. This assertion should refer to conventional agriculture based on the uncontrolled exploitation of ecosystem resources that generates some greenhouse gases and although for some it is not the main problem, it cannot be denied that it is influencing global warming, due to the excessive accumulation of these gases (carbon dioxide and methane).
Unfortunately, some people poison the soil with the use of synthetic substances, because they possibly think that it is only inert material, leaving aside its greatest potential which lies in the presence of microorganisms which are the ones that carry out the natural processes to maintain the nutritional levels and organic matter in balance for the good development of the crops.
On the other hand, the user claimed that in Tanzania, despite the climate change that everyone mentions, there have been excellent yields of maize crop from 715 tons in 1971 to 6300 tons in 2020, using traditional techniques. What the author quoted we think that validates everything that has been reflected in several of our articles indicating that organic farming is a good alternative because possibly in that region of Tanzania maintain active edaphic biota of the soil to maintain an ecological use, conclusions that we draw because they use work framed in traditional techniques.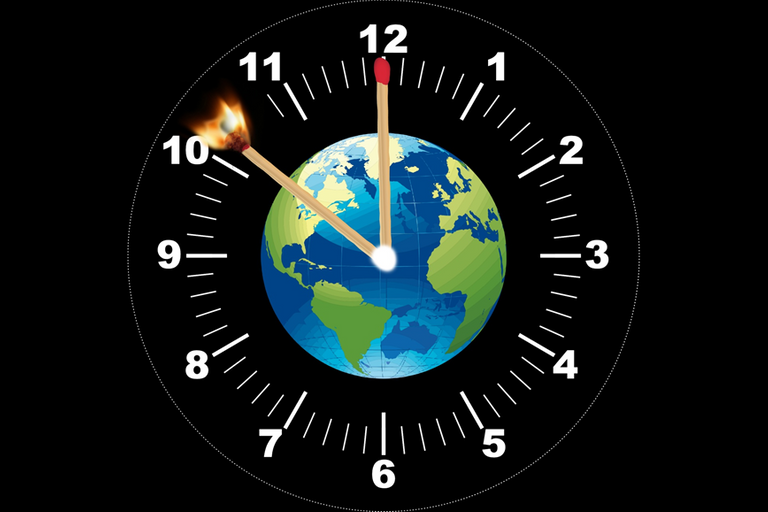 Public domain image taken from Publicdomainpictures
It is also necessary to mention that there are crops that despite the high temperatures have an accelerated growth, for example, grasses such as corn, sorghum and tropical grasses that have a photosynthetic metabolism known as C4, are plants that are photosynthetically more efficient than others, because at all times they take carbon dioxide and never photorespirate, that is, they do not take oxygen during the process. We explain this because in the region where we are the temperatures have reached up to 35 and 38 ° C corn plants tend to be efficient in terms of vegetative growth, ie formation of stems and leaves, for the formation of the cob fertile soils are needed.
The situation explained by the author about Tanzania is not replicated in other agricultural areas of the world, where producers got used to the use of synthetic products because they observe better production in the short term, but in the long term their soil biota decreases and when they stop using such product, yields will never be the same because their soils were degraded and they will think that they cannot produce without synthetic products. We are not against synthetic products, we are against the indiscriminate use of synthetic products because it seems to be an artificial agriculture.
We agree that science is what should prevail in the study of phenomena to avoid empty marketing or simply be carried away by the media, the use of organic products we have tested by introducing the scientific method to give answers to problems that arise from the production point of view in our area, so we speak with property because we have data that certify that they can generate the same performance as any synthetic product in the medium and long term.
Dear readers, agricultural ecosystems are part of nature and if we exceed the use of products that generate excess gases can alter the greenhouse effect which is a natural phenomenon but the increase of these gases have made it the target of many studies. Besides, forests through their trees not only capture carbon dioxide but also allow us to keep our soils full of water, maintaining a water table.
Thank you for staying with us until the end.

From agrotecnia we reiterate our gratitude to our followers and all the communities that value our agricultural content, this commits us to continue sharing quality information with the whole hive.