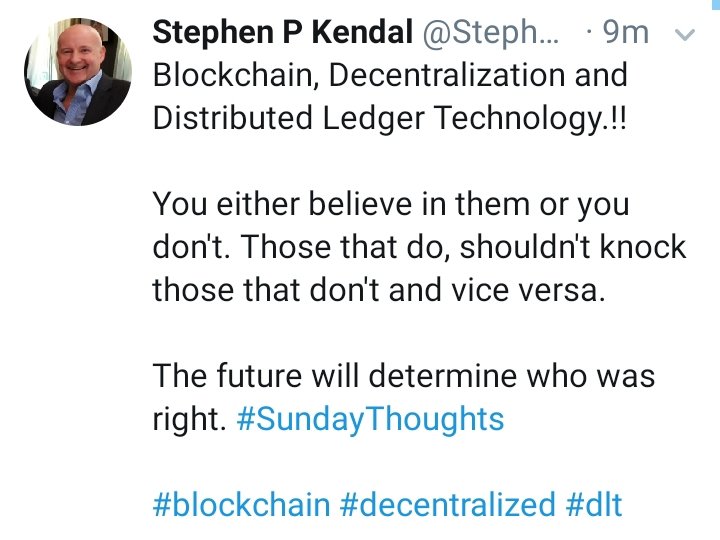 Latest tweet
I thought I would share with you the latest tweet I have just posted.
The tweet reads...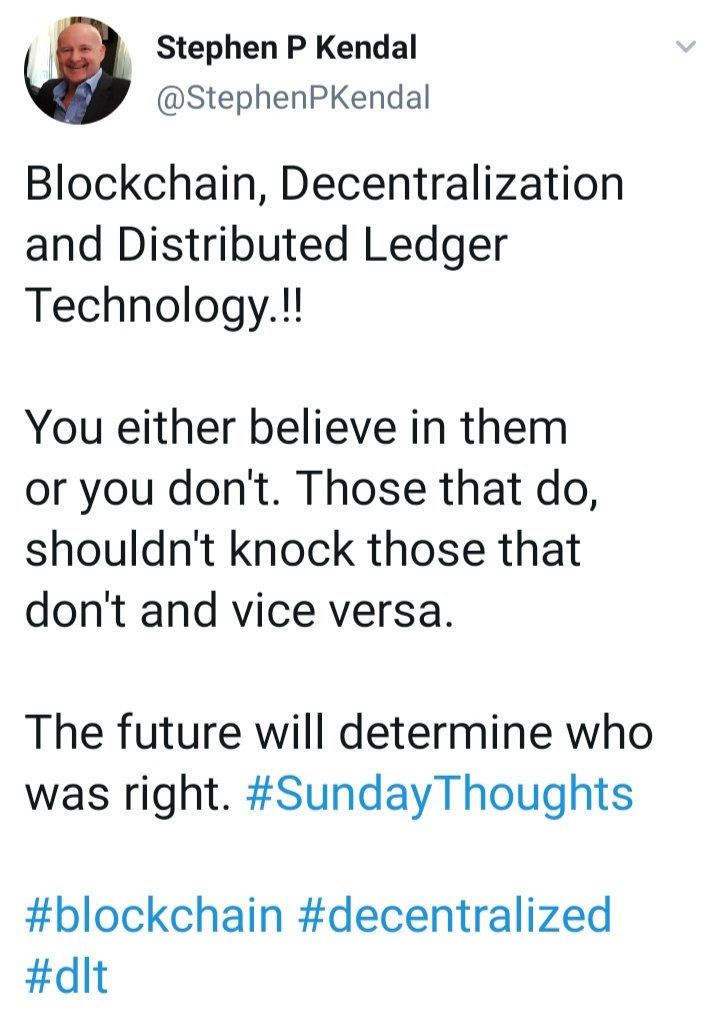 Blockchain, Decentralization and Distributed Ledger Technology.!!
You either believe in them or you don't. Those that do, shouldn't knock those that don't and vice versa.
The future will determine who was right. #SundayThoughts
If you are on twitter, please feel free to like / retweet the above tweet and leave a comment below.
Thanks again for reading.
Stephen