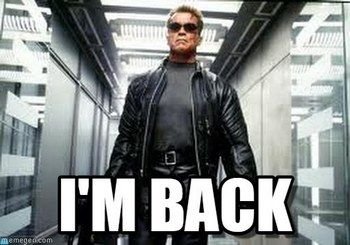 Source of Image - Fuente de la Imagen - 图片来源
---
English
The Blurt blockchain is back.
On the afternoon of this first Monday of 2021 I was doing a review of the status of the nodes, to see how the situation was going, and I found that of the six nodes there were 3 in operation, in fact two of them were the ones I used the most for my blog setup.
I opened a new tab with the bookmark of one of the dapps that I use to post and it loaded smoothly, so I was able to review recent posts, vote on the ones I'm following, and post my comments.
We are definitely back and that makes me quite happy.
Spanish - Español
La blockchain de Blurt ha regresado.
Estaba haciendo en la tarde de este primer lunes del 2021 una revisión del estado de los nodos, para saber como iba la situación, y me encontré que de los seis nodos había 3 en funcionamiento, de hecho dos de ellos eran los que yo mas usaba para mi configuración de mi blog.
Abrí una nueva pestaña con el marcador de una de las dapps que uso para publicar y se cargó sin problemas, así que pude revisar las publicaciones recientes, votar las que estoy siguiendo y publicar mis comentarios.
Definitivamente, estamos de regreso y eso me alegra bastante.
中文 - Chinese
Blurt区块链又回来了。
在2021年第一个星期一的下午,我正在检查节点的状态,以查看情况如何,我发现六个节点中有三个正在运行,实际上其中两个是我使用最多的节点 用于我的博客设置。
我打开了一个用于发布的dapp的新标签,并且加载顺利,因此我能够查看最近发布的文章,对我关注的文章进行投票并发表评论。
我们肯定回来了,这让我很高兴。