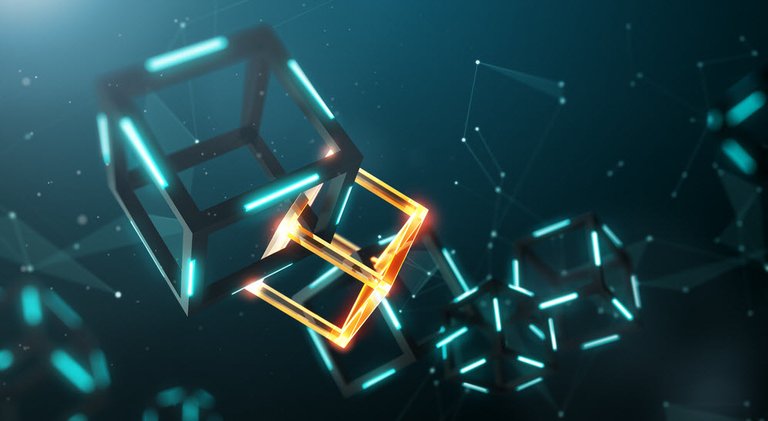 Source: welivesecurity.com  
Greetings Friends readers, this time I bring you something that literally drove me crazy. Well, basically when one reads Blockchain, I think directly of what would be Steemit, or some coin or purse... But it turns out that there is a company that uses the Blockchain to verify the quality of its product, being this specifically extra virgin olive oil.
Source: Sitaramagazine.com.ve  
Yes, you read right, it's not a joke or anything like that. Well, the company CHO, which is based in Tunisia and is considered one of the largest producers in the field, at least in the Mediterranean.
All this is due to the fact that you can see more than just feeling the taste of the oil or its density and colour, it is to take a look back and accompany the whole process that takes place from the fields to the facilities that process the raw material.
Surely you have been able to see for yourself or surely in some cooking program you have seen or heard about it, and is that although there are several denominations, among which the olive oil, within which the extra virgin stands out, since it is considered one of the best edible oils, for it the extra virgin has to fulfill a very specific series of requirements.
According to aceitedelasvaldesas.com the extra virgin olive oil is the one whose chemical acidity levels are lower than 0,8º and organoleptically it has no defect. It must fulfil both parameters to be Extra Virgin. It is undoubtedly the best oil because its nutritional properties remain intact.
The brand has chosen to include this technology that works in the form of a QR code, in which when scanning this code included in the label of its Terra Delyssa olive oil, which will reveal everything mentioned above.
CHO will use for all this the chain of blocks known as IBM Food Trust, which has already been used by companies such as Nestlé and retail networks such as Carrefour, Albertsons and Walmart.
They are not the first
It should be emphasized that they are not the first products to use this technology since within the coffee industry this type of advance is also being used. Companies such as Beyers Koffie, Itcho, The Colombian Federation of Coffee Growers, Volcafé and Jacbos Douwe Egberts use Thank My Farmer so that their users or consumers can review until the farmer grows the coffee they are consuming.
Similarly, the wine industry is not far behind, as Bodegas Riojanas, one of Spain's oldest wine companies, began a partnership with Blockchain Wine in the summer of 2019 to employ Tatoo Wine. Which has similar characteristics to oil and coffee.
So we see little by little the blockchain is gaining more and more ground not only in what we are used to appreciate when we listen to blockchain, which I think is just great.
Since this will help in some way or another that people will gradually integrate or know everything that can be developed in it, and that it's not just a matter of coins and so on.
Now a question, have you had contact with this type of system in the supermarket (like the ones mentioned above) or interacted with it by means of some product? I personally have not, and I suppose here in Venezuela it may take a long time to get that kind of progress due to the current situation, but I am interested in knowing what you think about it in any case.
As always thanks for coming to this part of my post, a thousand apologies if in the last post I couldn't answer your comment, I promise to do it as soon as possible and without more to add, I don't say goodbye without wishing you a happy day, afternoon or night.