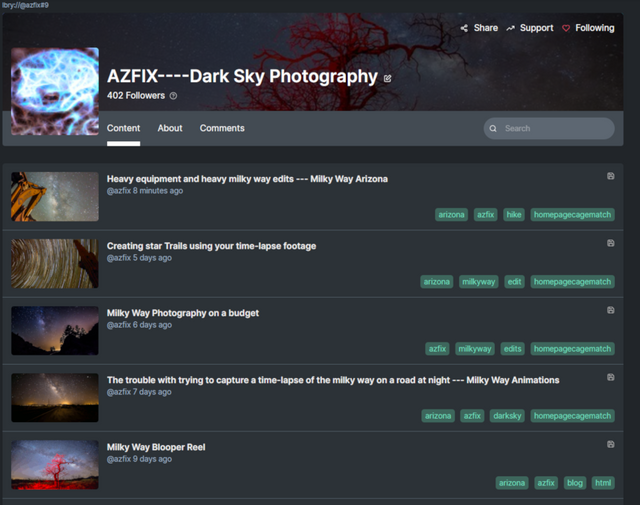 With the changes and uncertainty happening on Steemit, I wanted to make sure that my content is available on multiple platforms. The nice thing about having a backup on LBRY is that LBRY lets you upload multiple file types and html is one of them. You simply grab your content from steemit in html md format and you are good to go. The other great thing about LBRY is your content can continue to earn tips/rewards well into the future depending on the views and popularity of it. Content on Steemit is kind of a one shot deal for now, so why not put your creations somewhere that will benefit you more.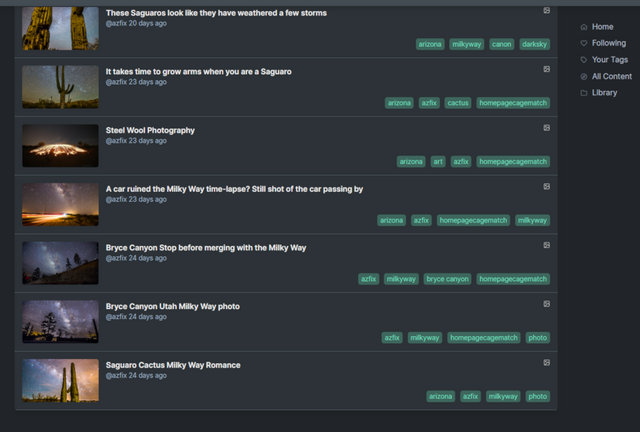 In the past(more than a year ago) I advised people to stay away from LBRY because it was not quite ready for creators to get on board. I am confident now in recommending people try the interface out and see how they like it. Its by no means perfect, but the developers have been working steady at it and major improvements have happened since the early days. I really do not concern myself with the price of LBRY because I am more interested in the technology and how they implement it. I just really enjoy the platform and I think many of you will as well.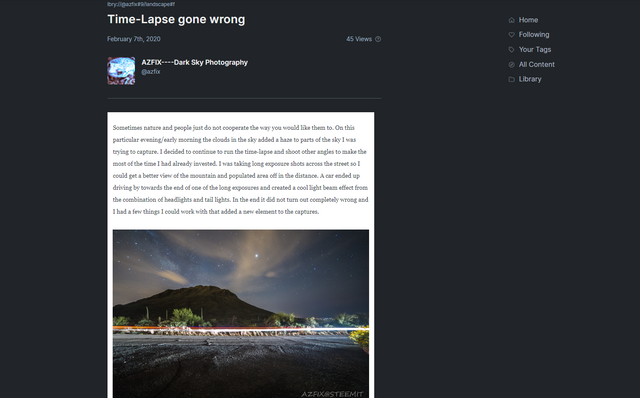 The above screenshot is how html from steemit looks on LBRY.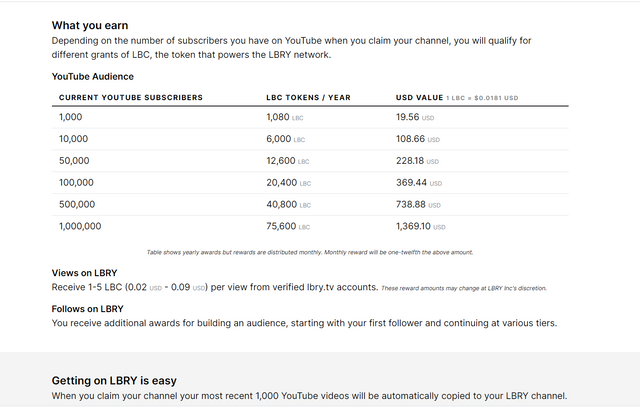 If you have a youtube channel LBRY will help you SYNC your videos over and even give you a yearly amount of LBC if you have over 1000 followers.
My invite link will earn me a small amount of LBC and the same will go for you once verified.
https://lbry.tv/$/invite/@azfix:9
If you are on LBRY leave a link to your profile on LBRY below, I would like to get a list of Steemians who are also on LBRY so we can follow those that we like.