How Internet Magical Money Became a $ 216 Billion Industry: The Rise of Bitcoin
The humble beginnings of cryptocurrency began just 11 years ago, when Satoshi Nakamoto launched his white paper "Bitcoin: A Peer-to-Peer Electronic Money System".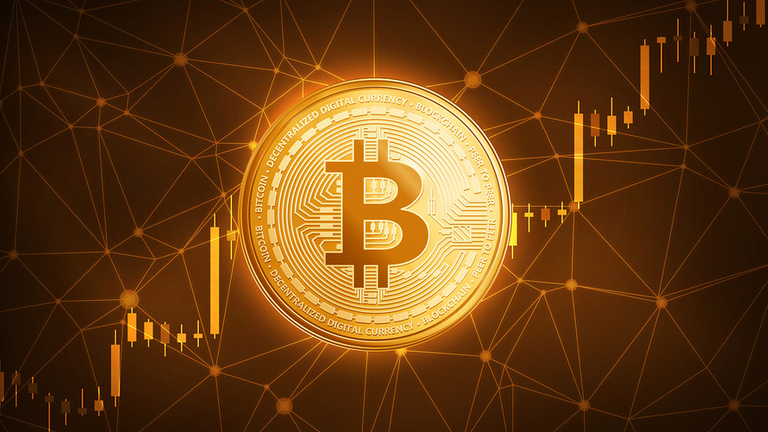 Since then, we've seen the cryptocurrency industry hit impressive milestones - becoming a $ 216 billion industry - but it hasn't happened overnight. How has Internet magic money become the booming industry it is today? Let's take a look.
What is Bitcoin?
Bitcoin, the magic money of the Internet, is a cryptocurrency. A digital form of money that is completely decentralized as it works without the authority of a central bank or government. Bitcoin can belong to anyone, anywhere, making it ideal for fast and cost-effective cross-border transactions. Bitcoin is based on blockchain technology, which Satoshi Nakamoto invented alongside the coin.
Bitcoin is believed to be created as a response to the 2008 global financial crisis - a new currency that would operate independently and would negate many of the challenges we face with fiduciary currency. However, the definition of Bitcoin challenged lawmakers, with many struggling to find ways to regulate the use of cryptocurrency.
Today, several countries have come out in support of cryptocurrency - recognizing its usefulness and viability as a digital asset.
Still, who would have thought that this magical Internet money would become a $ 216 billion industry today?
Price and Value History
Other factors that may have contributed to the rise in Bitcoin were the European sovereign debt crisis - particularly statements made by FinCEN that improved Bitcoin's legal position in the media and the Internet.
With Bitcoin's market valuation (BTC) reaching $ 1 billion, some financial analysts have argued that cryptocurrency was in a bubble. In April 2013, Bitcoin's price dropped from $ 266 to $ 45, but recovered quickly, proving that bubble enthusiasts were wrong when it topped $ 1000 on November 28, 2013.
The rise of Bitcoin
When Bitcoin (BTC) started, it was worth only a meager $ 0.01. So what happened between 2008 and 2017, when it hit the all time high?
Bitcoin (BTC) had some tough years, prices went up and down between 2011 and 2013 and only started to rise gradually in 2016. By the end of 2017, Bitcoin (BTC) price reached a historic high of $ 20,089 per currency. This means that the price of Bitcoin (BTC) has increased exponentially in less than a year - starting at around $ 900 in early 2017.
So what caused this sharp increase?
More companies started accepting Bitcoin: In January 2017, several online stores in Japan started accepting BTC as a payment method. According to Bitpay CEO Stephen Pair, the company's transaction rate increased by 3x between January 2016 and February 2017.
Bitcoin gained more legitimacy among lawmakers and fintech companies: Japan passed a law that would allow Bitcoin to be accepted as a payment method. Russia has legalized the use of cryptocurrencies.
Currency trading volumes increased: some cryptocurrency exchanges saw trading volume increases between 600% and 1500%. Contributing to increased trading volumes is affordability offered by exchanges and trading platforms such as eToro, Kraken and Binance.
Hard fork of Bitcoin Cash Hardfork: On August 1, 2017, Bitcoin split into two digital currencies, Bitcoin (BTC) and Bitcoin Cash (BCH).
Bitcoin's influence
Bitcoin has been referred to as the "gold standard" of cryptocurrencies. As the first currency, it holds the highest market capitalization so far and its price is still strongly influential in other cryptocurrencies. Bitcoin remains the industry leader. Bitcoin price fluctuations dictate in many ways the overall price of the cryptocurrency market, and that is unlikely to change anytime soon.