What a crazy time. I wrote yesterday about the prophecy of 16k USD on 31 October and it kind of almost became real as Coinbase API crushed and few big exchanges got crazy prices and liquidations due to bug.
BTSE Exchange - Spot and Futures Trading for Many Assets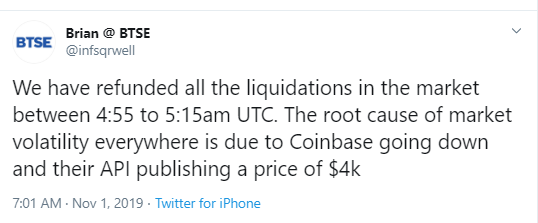 But the biggest loser of yesterday is sadly (as i love this place and trade there since ages) - BitMex
They send out an email updates with CC of all their client's emails. Soon hackers started scanning those emails for passwords leaked and they had to turn off whole exchange and do other stuff.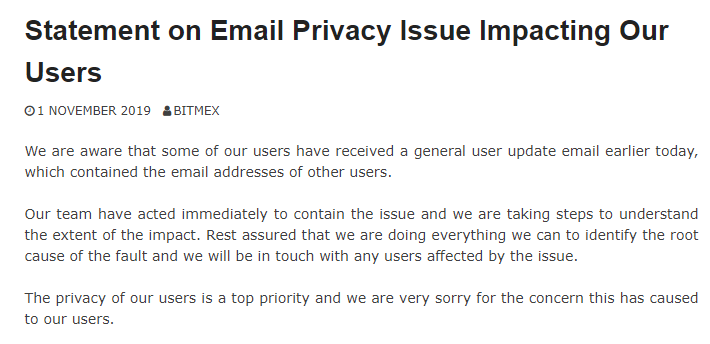 Then.. BitMex twitter got hacked.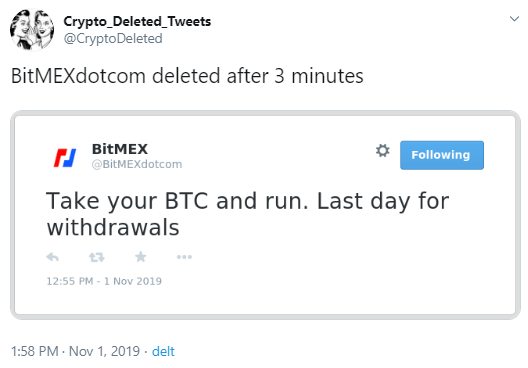 Users who had no 2FA have passwords changed and cannot withdrawal for 24 hours, others (they say) can take money out. I will try to withdrawal and see if they come (they go out once a day, so tomorrow i will report back).
After further research bitmex has not halted withdrawals, they disabled withdrawals of users who reset their password for 24 hours which is normal behavior. It seems multiple people were quoting the same incorrect source.
I have to say all the 3 platforms are good but had some bad luck. I think its gonna hurt BitMex the most and the main winner will be Deribit as people will start registering.
DOWNLOAD FREE EBOOK - PASSIVE INCOME FROM CRYPTOCURRENCY HODLING