When the Banyan tree feels the touch of a sweet breeze, her heart becomes filled with joy, She started to sing " What joy is in the air in the sky". Because the sweet breeze is the symbol of the coming spring. She becomes very excited because she is ready to give birth to some great child for nature. In winter she lost most of her child for Inclement weather. She really misses them every moment. She has been comforting herself for a hundred years, thinking of the usual rules of nature.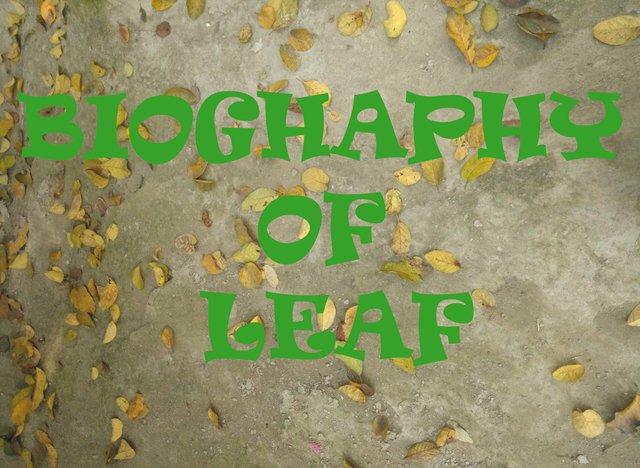 She never feels sorrow when she lost their child for cause of nature. But she feels sorrow when she lost her child for the action of human beings. Now she has no time to waste thinking about the past. She has to prepare herself for her new child. Has to consume more and more carbon dioxide, has to consume more and more water by his root. When she was very little the was a huge scarcity of carbon dioxide in the atmosphere but water is very available in the soil. She was so little but she had not felt any difficulties to collect water for the soil. Because the water layer is so near to her root. But nowadays there has no scarcity of carbon dioxide in the air but collecting water is so difficult. Day by day water layer is going down to down.
She ordered all of her children to consume more and more carbon dioxide, and she becomes busy to collect water from the soil. Because they have to produce more and more food for newcomers. They have to produce more clorofil that the new child looks so greener.
Within a few days, new leaves begin to grow on the branches of the Banyan tree. Mother Banyan tree become so happy having lots of new family members. Old leaves also become very happy, having many new family members. Every new leaf is really very beautiful. The green color of a new leaf is really very fresh and beautiful. Day by day new leaves is getting their perfect shape. Old leaves are started to teach them how to play with air. Together they are making a lot of fun and it makes really very happy to the mother tree. In the meantime, the mother tree is very busy to consumed much water for her every child, especially for the newcomers.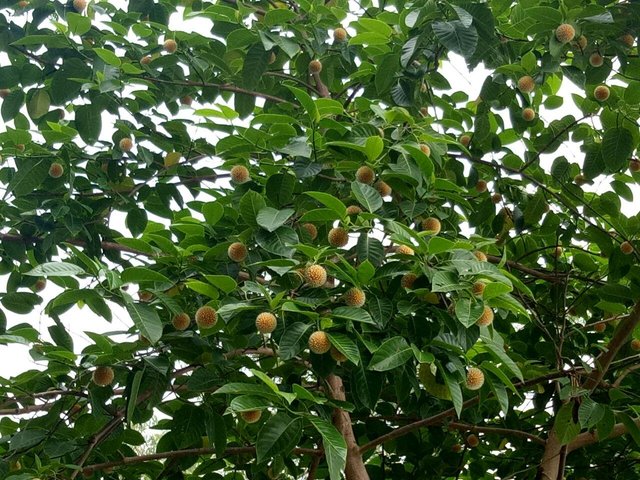 With the help of old leaves, new leaves started to know how to produce their own food. They started to know about the photosynthetic process. With the presence of sunlight in their greener body, consuming carbon dioxide from the atmosphere and collected water from the mother tree how to produce sugar as their food and producing oxygen and emitting them in atmosphere of Earth. That really very complex process.
They become very surprised when they learn, they have to do the photosynthesis process until they died, and this the major responsibility of a leaf. They are born to produce oxygen for the betterment of nature. If they stop producing oxygen for a single day every life will die in the earth. What a big responsibility for them. Using clorofil on their body they convert light energy to chemical energy and this energy is the source of life in the earth.
When every new leaf is able to do photosynthetic process completely mother tree tell them this is an order for you all, you can't stop the photosynthetic process for a single day. We born to produce oxygen for the earth. Human beings are the most dangerous creation in the earth. They can do everything for their betterment. If they want they can kill us in a minute. They never consider us that we have also lived. They always consider us as an Inert material. They never consider us as their best friend although we all dedicated our whole life for their betterment.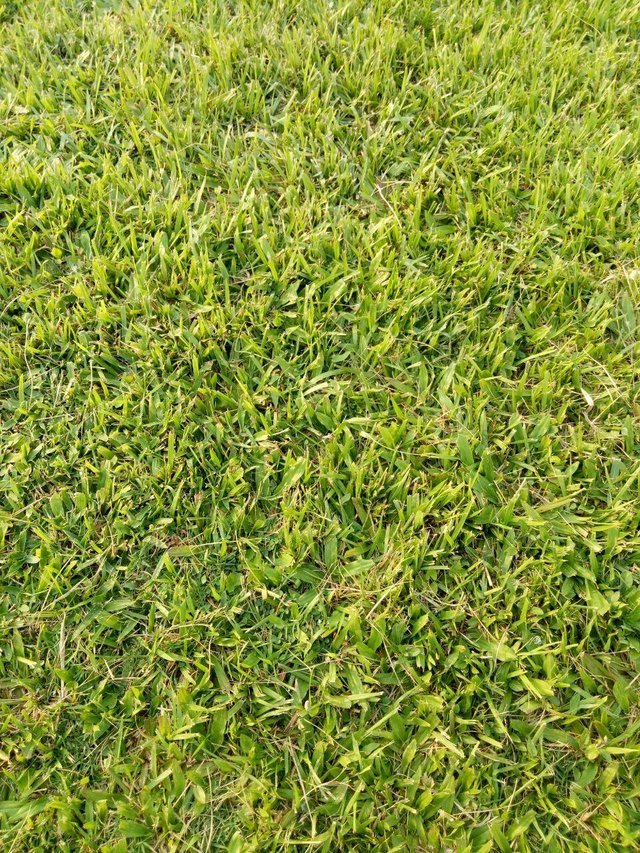 Mother tree added more when I was so little I had a family, my father mother, brother, sister, neighbor. But day by day heartless human being kills them for their uses. Some of us are very lucky after our death we can help human beings. They make furniture with our bodies. One day any human beings will kill me I know that. But I have no choice for helping them. Because our almighty creator creates us only to save every life on the Earth not only producing oxygen but also we protect every life from many natural disasters.
Mother tree added more without you all I'm nothing. A most important contribution to life are done by you all. Human beings are polluting earth by producing much amount of carbon dioxide in the atmosphere. To make the atmosphere healthy they should plant more and more tree, I will help them to consumed more carbon dioxide from the earth. Otherwise, the earth will be destroyed very soon. So as much as possible we have to consumed more carbon dioxide form producing oxygen and emitting them in the atmosphere.
Mother tree added more life is meaningful when it's full of sacrifices. My child, you are really very lucky because you are all born to sacrifice your whole life for the millions of lives on the earth. Never thing for the reward for your sacrifices. Just focus on your own responsibility although it will be happening naturally.
After having a great lecture from their mother tree every leaf feels very proud of themself. Now they are very clear about their responsibility and their duty. They declared their mother tree they are now ready to sacrifices their whole lives for their responsibility and duty. They are also ready to sacrifice their lives for the betterment of every life on the earth.
After a few days, every leafs got its perfect shape and they are doing their regular work. When it's time to comes the winter season some leaves are gradually losing their colorofil and gradually losing oxygen and sugar-producing power, gradually they become very weak and the color of their body also changed, they got yellow color for their body. When a leaf lost his oxygen-producing power mother tree removes them from her branches. Because she feels that they are now useless for nature. She has to make sure a new place for a new leaf that they can contribute to the life on the earth.
A leafs never died it's just removed by her mother tree. Hundreds of tree leaves are trampled under our feet every day, but what we have ever wondered is how much they contribute to us. Until a leaf becomes dry and burns to ashes, to our advantage, it sacrifices its lives. Let's try to be a leaf of our society.
Thanks for reading.....
Feeling Proud being with those Community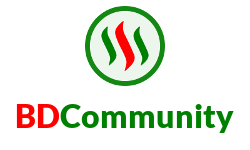 Discord Link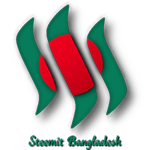 Discord Link

Posted via neoxian.city | The City of Neoxian