As the weather climbs into the 70s more Bees are leaving their cocoons to start a life outside. Over time they will breed and then the females will search for suitable places to start a new cycle of life.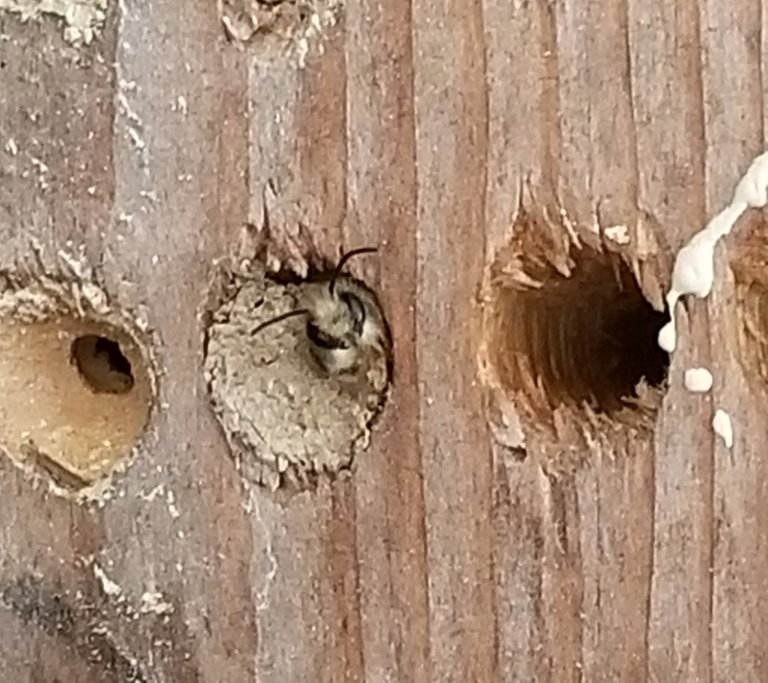 The 2x4 home seems to be almost empty, all of the holes look like they are open and whatever inside has climbed out. The yellow stuff on the sides are a sign that the Bees are healthy.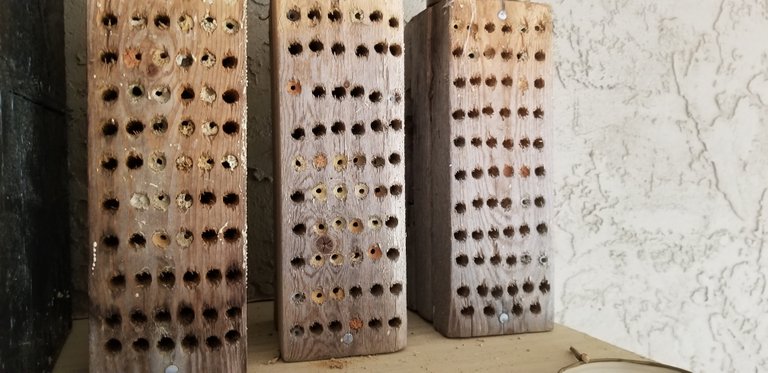 It looks like there is some empty holes if the Bees want to use them. Though I'd prefer that they go for the bee boards making taking care of them much easier.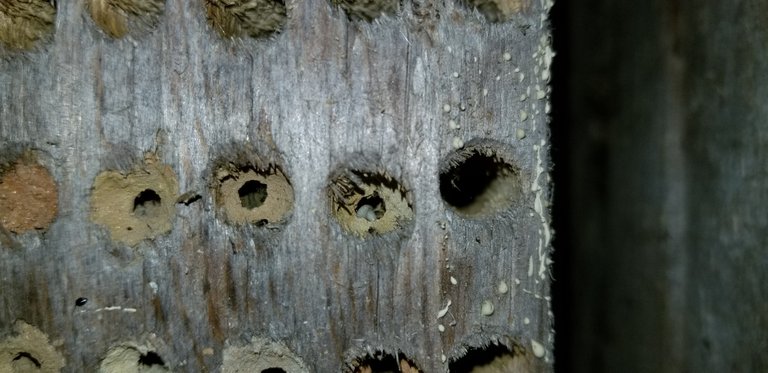 Not all homes survived though. Some larva of an unknown insect can be seen inside. Maybe some parasitic wasps or something like that. Its possible a Mason Bee further behind that cell climbed through and lived.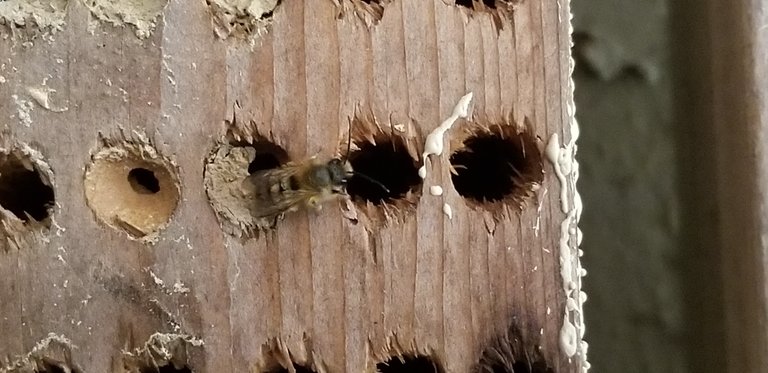 It is joyful for me to see them pop their heads out and then climb out of the mud home for the first time. Taking their first flight. Sometimes it's a little sloppy and they land right away but I'm sure they will get it.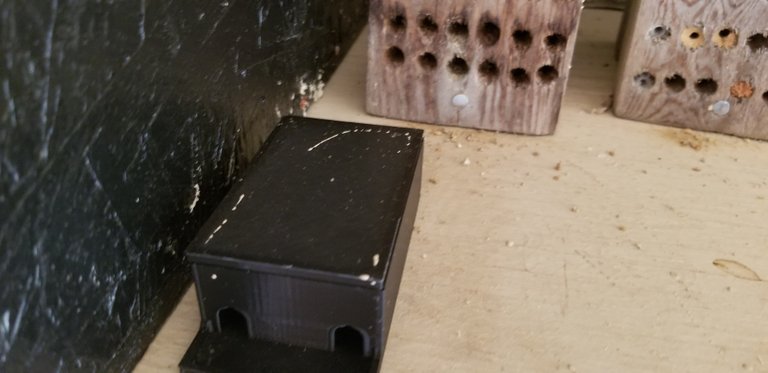 The 3d printed home that @whangster79 made for me are working as well. Signs of the yellow streaks on there is basically bee poo and it means they have been leaving that home from the looks of it.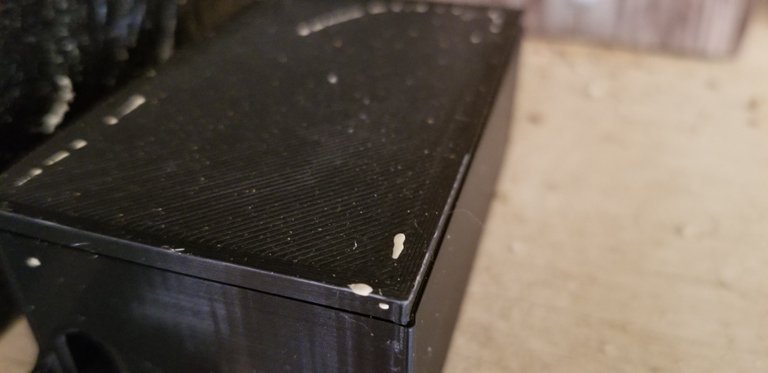 It took a few weeks for the cocoons stored in the fridge to wake up and emerge but signs of them are showing as well. I am glad as I was worried me processing and cleaning them killed them. Appears not to be the case, they are alive and slowly coming out.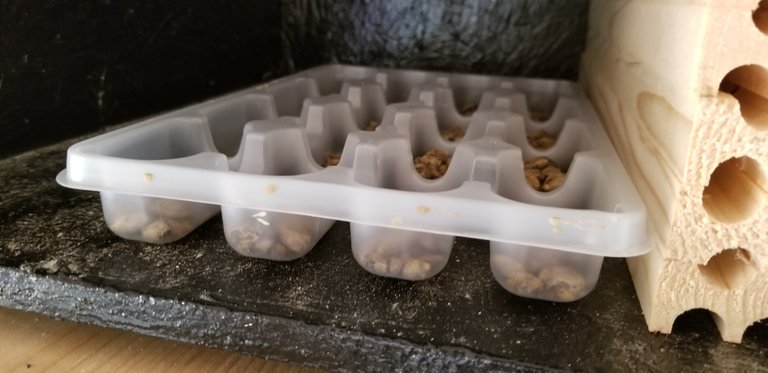 The trays also have Bees emerging from them. They came from the refrigerator as well and I've seen at least one emerge. It appears many more already did when I was not looking.
I can also hear them, crunching away at the inside of their cocoons working on emerging. Sounds like cereal crackling in milk. Or like a rice crispy treat making noise.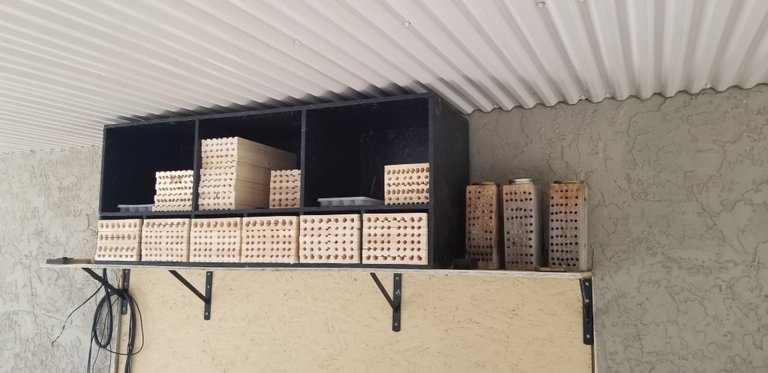 Hoping they will go for my homes soon enough. And if they do, there will be some cameras recording it.