These Bees make homes using mud, probably where their got their name. The females will lay larva in each mud cell and leave a bunch of pollen inside for the larva to eat. Eventually the larva spins a cocoon and that is what we see now in these photos.
The previous photos I posted were from my phone, but these images are from my DSLR camera and much larger than what was uploaded. Clicking on the images will produce full sizes pictures.
Solitary Bees work on their own, only finding others to mate with. They do not produce a hive or honey but are great for pollinating plants within 100 yards / meters.
| Camera Model | Lumix GH3 |
| --- | --- |
| Lens | Olympus MSC ED M. 60mm Macro lens |
| Filter | none |
| Aperture | f/5 |
| Shutter Speed | 1/125 sec |
| Film Speed | 500 |
| Spectrum | Visual Light |
| Wavelength | 380 through 700 nanometers |
| Location | North Georgia USA. |
The female Bees will pack mud in any dark spot and starting building up pollen for its young. Inside of the Bamboo tubes I found the Bees making homes on the sides, maybe they ran out of room inside the tubes.
Another example of how they will just fill any void, the Bamboo reed can be seen below the cells. The back of the Bamboo reeds are also packed with cocoons, though they were almost all males.
The yellow and black pellets is larva poo, its from eating the yellow pollen or other colored plant material left inside by the adult female Mason Bee.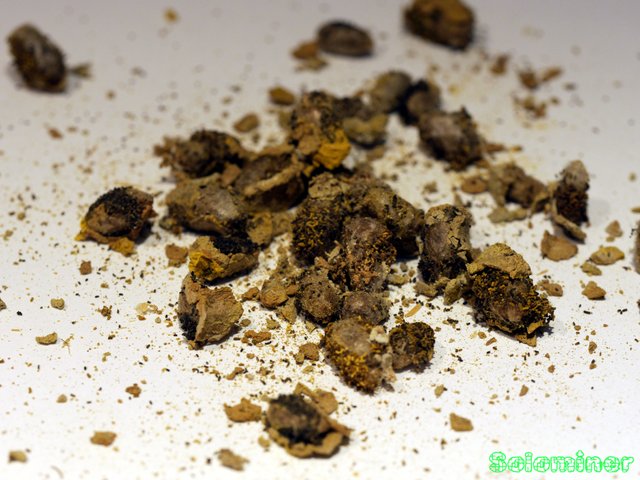 As I process them I dump the onto a piece of paper and work through the mud cells to separate the cocoons. I place them in a container to be washed with Spearmint oil before drying and then stored in the refrigerator.
I was amazed how much pollen is packed in these cells, In Georgia we do have an abundance of tree pollen but I was shocked in how much they will add to each cell. When breaking open the Bamboo reeds sometimes the pollen would get in the air and make me sneeze. It was making my nose burn by the end of harvesting all the homes over a few hours.
Seems not all of them wanted to eat all of it. Maybe the male larva eat less.. hah idk if larva have sexes but I do know the male Mason Bee is much smaller and only lives for about a week or two just to breed with the female Mason Bees. Maybe they dont need as much food in their larval state.
Each Bamboo reed had between 20-30 cocoons inside. Mostly males, probably due to the short length of the bamboo reeds. My Bee Boards are much longer and should give them a better male to female ratio.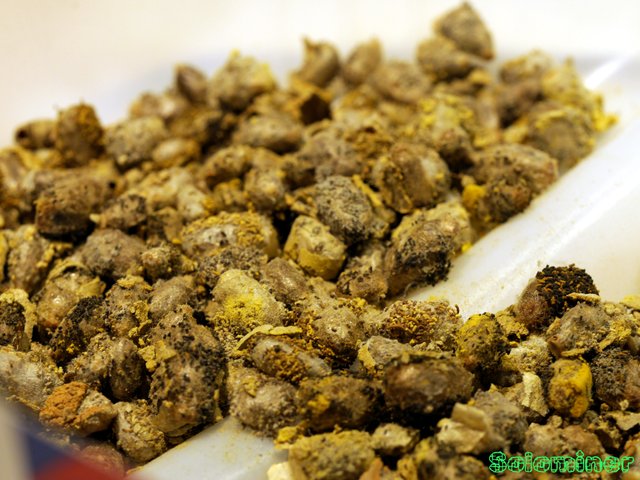 I collected hundreds of cocoons. My friend @ryulincoln helped me as well, all and all about six hours was spent harvesting a few hundred cocoons. Im hoping my new Bee homes will take much less time to harvest next year. And they do well I may have thousands of cocoons.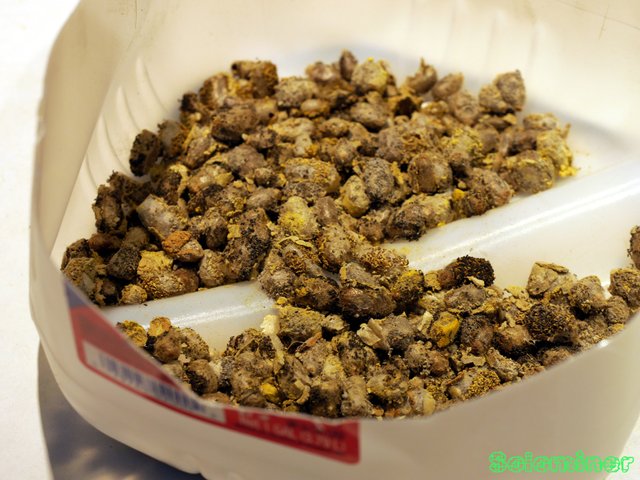 I could probably store them like this, but I want to get rid of the dead cocoons that Wasps got inside and laid their own brood. When washed those sink to the bottom making it easier to get rid of them.
An extra close up shot of the cocoons. Pretty amazing Bees can go from larva to full Bee with just some pollen and some building of mud homes by the adult female. honey Bees must constantly care for their young, so these solitary bees are pretty tough. Looking forward to releasing the cocoons in about a month and a half. My leatherleaf Mahonia is flowering and I see buds on my Blueberries and Peach tree so it should be a nice year for the solitary Bees. The Cherry trees will take a few years to produce flowers, but when I have thousands of these Bees they may need way more pollen than what there is in the immediate area. So adding early spring flowering trees and plants I think is essential.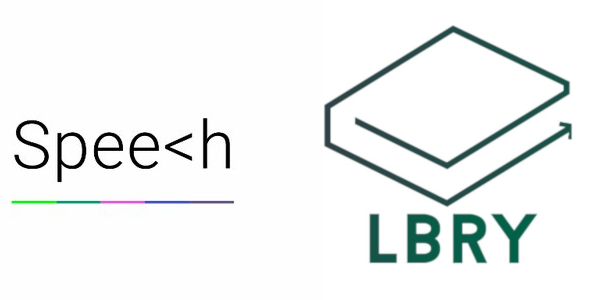 These images are being hosted by Spee.ch
An image hosting service on top of the LBRY protocol.
---
Addresses below to help me buy better camera equipment and support me to travel to locations to do photo and video and overall great blogs in new places. I would be happy to list some of the contributors in my posts for donations that help me along the way.
| Coin | Address |
| --- | --- |
| BTC: | bc1qhfmvd2gywg4fvrgy2kkkkyqta0g86whkt7j8r7 |
| LTC: | ltc1qdyzm5cwgt8e2373prx67yye6y9ewk0l8jf3ys9 |
| DASH: | XkSqR5DxQL3wy4kNbjqDbgbMYNih3a7ZcM |
| ETH: | 0x045f409dAe14338669730078201888636B047DC3 |
| DOGE: | DSoekC21AKSZHAcV9vqR8yYefrh8XcX92Z |
| ZEN: | znW9mh62WDSCeBXxnVLCETMx59Ho446HJgq |