There are a couple of things that have been pretty central to my craft beer journey those are going to the pub which some friends and untappd and last night I managed to celebrate both of them.
You may or may not know that I live in Melbourne Australia, and you may or may not know that we had been in lockdown. You see, after defeating COVID once we had a second wave in Melbourne - we got up to about 725 odd cases a day (Melbourne has a population of about 5 million) so were were in a bit of strife, so back into lockdown we went including all the pubs closing and that's were we stayed for about 8 weeks before restrictions slowly eased including pubs reopening (with restricted customer numbers) last week But, and here is some hope for you Europeans, we are now in our 7th straight day without a single case - so things are looking good as we come in to our summer and holidays.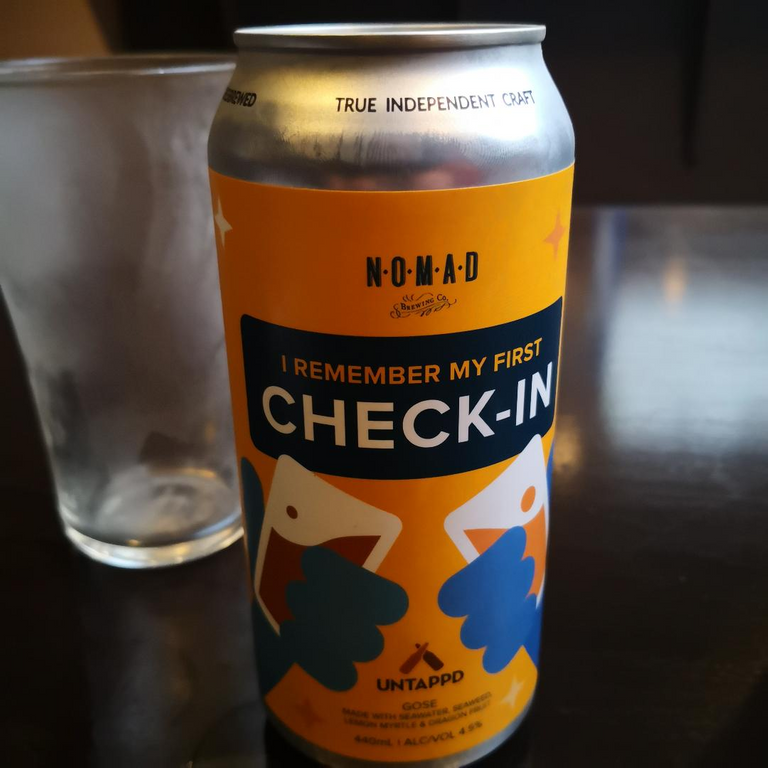 So now that i was allowed out to have a beer on tap and sit around talking crap with my friends that is exactly what I did we wandered down to our local hotel, had a Chicken parma and drank some beers. And gee it was good to be back, there is just something about a pub - the vibe, the possibilities of a giant beer fridge and of course pub food. It is what beer is about, socialising with others
And the beer I'm going to tell you about celebrates another things I love about craft beer, and it's the beer app Untappd. I've mentioned it a few times, It allows you to keep a record of all the beers you've drunk, discover what bars have on tap, what others think about beers, whats coming out, who are the good pubs (particularly useful when travelling)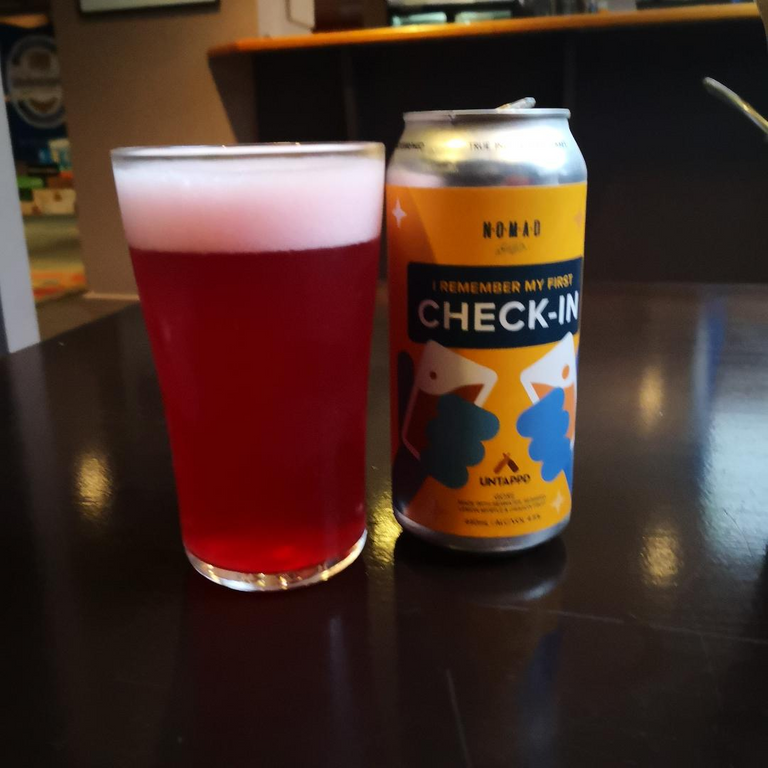 Well as of the late October Untappd is 10 years old - they started October 2010 and to celbrate a heap of breweries are creating beers called 'I remember my first Check-in' So do I? well I don;t have to because I have untappd...
It was April 9th 2011, yep I'm that sort of early adopter even down here in the antipodes. I remember it was a Friday and I was at a pretty shit pub called The Golden Gate which we used to drink at after work, I also know it was James Boag Draft which is a terrible beer, and an embarrassing first check-in. I also remember I was hung-over because the night before I had caught up with a Beer Blogging buddy (I was a proper beer blogger back then) and watched as he checked-in beer on his phone, which I thought was odd. I was too drunk (we were drinkable Brew Dog Tokyo - the old version which was 18%) to work out how to use it, but the next day i got it.
Anyway this version of the beer 'I remember my first check-in' was brewed by Nomad brewing from Sydney, which itself is only 6 years old. The beers all have the same base (a gose designed by Dogfish Head) but then the local brewery puts their take on it. Nomad have gone with dragonfruit and saltwater.
And let me tell you it works, if you like very drinkable, not to sour sour beers then this is a absolute corker. It is refreshing and tart and fascinating. There are all the sweet fruit tones you would expect at the start of the sip, then this wave of citrus tartness and then another wave of saltiness, which leaves you wanting more, so then you have another sip and repeat.
It was so good to be back to something approaching normality - sitting in a pub with some friends, catching up on the latest hair brained schemes they have, arguing about the issues of life and discussing football - who could want for more?
oh and you know the drill #beersaturday by Detlev - check out all the beery stories which will be linked in the comments of this post