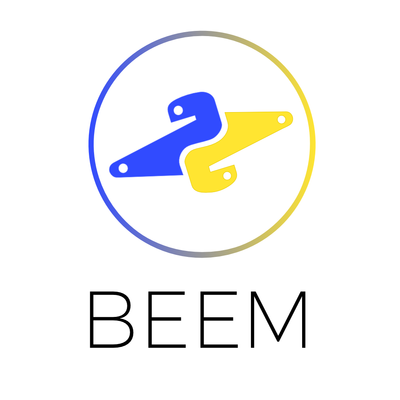 Image: @creativista
Beem is a python library for the Steem blockchain. This post shows how to 'download' all blockchain transfers from 1 day:
import sys
from beem.blockchain import Blockchain
from datetime import datetime, timedelta
from beem.utils import addTzInfo
import shelve

start = addTzInfo(datetime(2019, 12, 19))
stop = start + timedelta(days=1)

b = Blockchain()
startblk = b.get_estimated_block_num(start)
stopblk = b.get_estimated_block_num(stop)

ops = []
for op in b.stream(start=startblk, stop=stopblk, max_batch_size=50,
                   opNames=['transfer']):
    sys.stdout.write("%s\r" % (op['timestamp']))
    ops.append(op)

s = shelve.open("transfers-%04d-%02d-%02d.shelf" %
                (start.year, start.month, start.day))
s['ops'] = ops
s.close()

Let's go through this in more detail
Imports: The Blockchain class is the most important part here. sys is for status outputs, shelve to store the results in a file. datetime and beem.utils is for start/stop date format handling
start and stop define the boundaries for the blockchain data. Since beem uses a timestamp format with timezone information, the addTzInfo helper can be used to add the timezone. The timestamps are in UTC time zone.
b = Blockchain() creates a class instance. This is where the connection to one of the Steem nodes is set up.
Requesting data from the blockchain is based on block numbers. The get_estimated_block_num function translates the start/stop timestamps into block numbers.
b.stream() finally fetches all operations of the blocks between startblk and stopblk from the Steem node. max_batch_size=50 instructs beem to bundle 50 block requests into one API call. This is much faster than fetching each block individually. opNames filters the type of blockchain operations we're interested in. It's transfer in this case, but you can set any other op type there or leave it out to get all (non-virtual) ops.
sys.stdout.write() is just to print out some status information on how far the script already processed the data
I'm capturing all ops in a list here and save them to a shelve file for later/offline analysis.
Depending on your connection to a Steem node, this script might take a few minutes for a full day.
---
Any questions, remarks or things you'd like to see done with beem? Leave a comment!