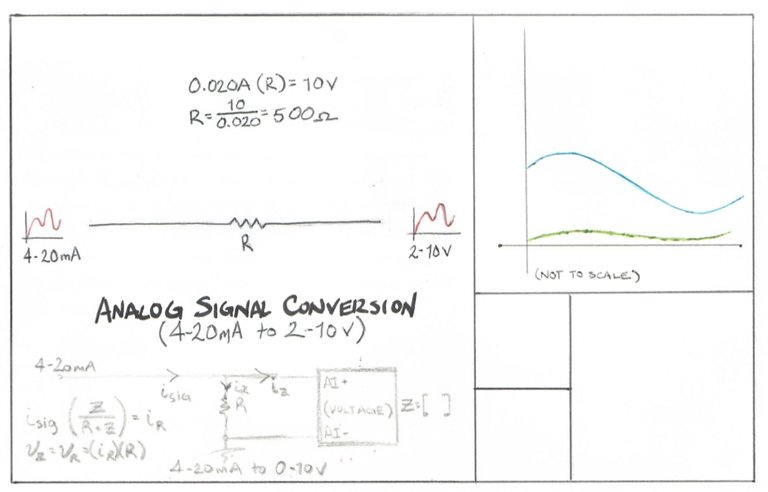 This is another simple solution that can come in handy. A simple in-line resistor converts a voltage to a current or vice versa. Note, this was labeled wrong. The top diagram is actually voltage to current.
This operates on the idea that current across a series resistor is constant. So in the top diagram, an analog voltage is passing across a resistor which has been calculated to yield 20mA at 10VDC. The rest just follows, and 2V ends up coming out as 4mA.
In the bottom diagram, the analog (voltage) input is reading the voltage drop across a resistor that connects to common/ground.
---
---
Thanks for checking out some more of my work! As always, I hope you enjoyed witnessing as much as I enjoyed creating!
© Photos and words by @albuslucimus, except where otherwise indicated.
---

---
If you enjoy my content, check out the Albus Index!
Here you'll find links to various post-groupings, so you can find all posts related to a specific topic quickly. Topics include lists of brewing recipes, flutes, crypto talks, rucking posts and an index of all acoustic covers. The lists are updated as new content is added, so they can always be used to quickly navigate my content.
---
---