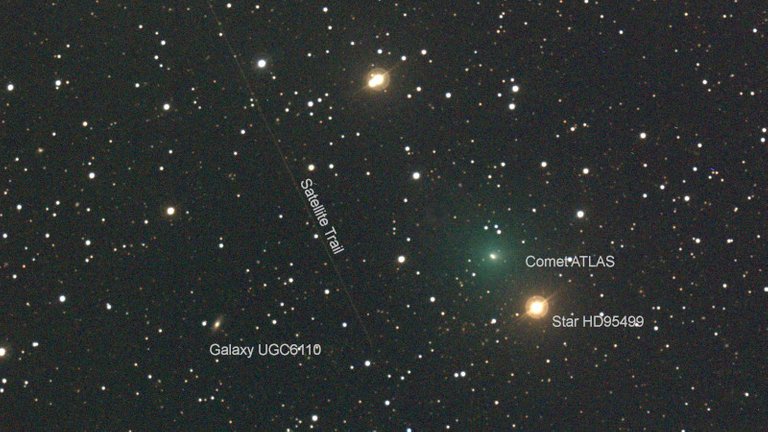 Comet C/2019 Y4 (ATLAS) on February 29, 2020. 4 x 2 minute exposures with RASA 28cm f2.2 telescope and ZWO ASI071MC Pro camera at Mayhill, New Mexico. Copyright Author
Yesterday I captured this image of Comet C/2019 Y4 (ATLAS) from a remote telescope in Mayhill, New Mexico, USA, a comet that astronomers will be keeping a close eye on over the coming months as it - hopefully - continues to brighten. In the image the comet appears clearly green (from diatomic carbon) and a couple of other objects have been labelled from a nearby satellite to a distant galaxy. Here is an un-annotated version.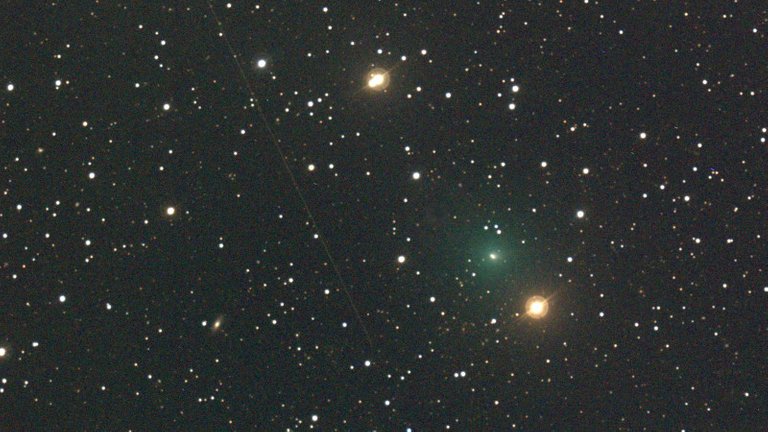 A major interest point in Comet ATLAS is that it shares an almost identical orbit to that of a bright comet that was widely seen from the southern hemisphere 175 years ago during December, 1844. In fact, the town of Comet, 800km west of Brisbane, in the state of Queensland, Australia, was named in honor of the 1844 comet by German explorer Ludwig Leichhard. Leichhard, pioneered much of the early exploration of the interior of Australia and on in his travel diary mentions seeing a "fine comet" on the evening of December 28, 1844. The creek that he was exploring at the time thus became known as "Comet creek". Later, the town of Comet was built around this river.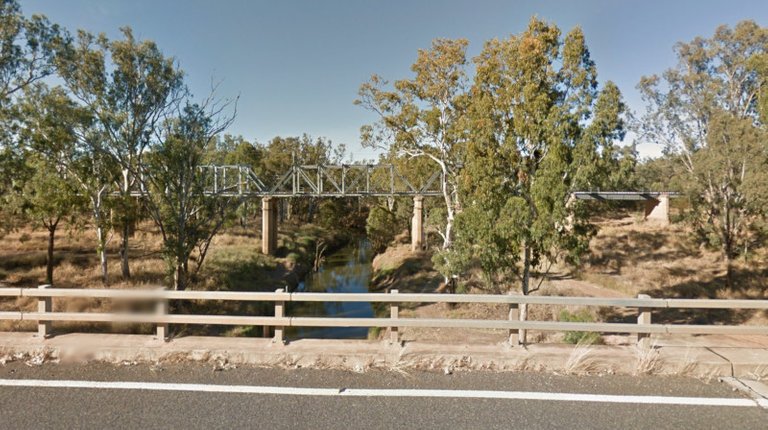 Comet River. Fairuse: Google streetview
If Comet ATLAS and the 1844 Comet have the same orbit, are they the same comet? The answer is no, however, it seems the 2 comet's may have been sibling fragments from an ancient comet that split. Latest orbital calculation's show that the last return of Comet ATLAS was several thousand years ago and could not have been seen in 1844.
Depending on how the comet pan's out I plan to write a little more about it soon.
Meanwhile here is some further reading: