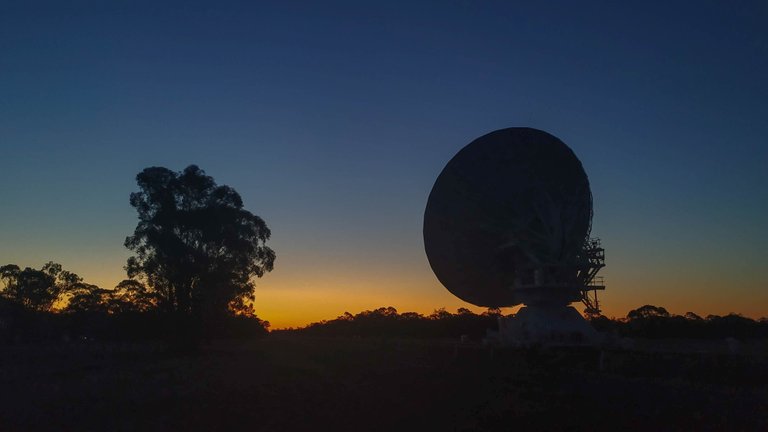 Greetings traveller,
welcome to our new astronomy community!
Since the community feature emerged on Steem blockchain and without a proper place to gather everything that revolves around astronomy, we decided to organize ourselves and create a community that will gather all people that love astrophotography, astronomy, astrophysics, as well as high energy physics related to space research. In addition to that we would also like to have discussions and topics about the history of astronomy, ancient civilizations and their understanding of stars all the way the creation of calendar - and navigating open seas just by looking at the constellations, compass and some time charts.
The core team members and moderators are:
@svemirac (Astrophysicists - working on high energy jets spit out from supermassive black holes; as well as having a lot of observing time both with optical and radio telescopes.)
@Astrophoto.kevin - Amazing astrophotographer and leader of @astrosteem project.
@Terrylovejoy - Amateur astronomer and astrophotographer & comet hunter, he actually discovered 6 comets and counting.
@rifkan, another professional astronomer and my colleague with a vast knowledge of cosmology and the beginning of the Universe!
The last but not least @miroslavrc, an amateur astronomer with DIY equipment and adjustments to regular DSLR camera already presented some of his amazing results and pure astrophotography talent and skill!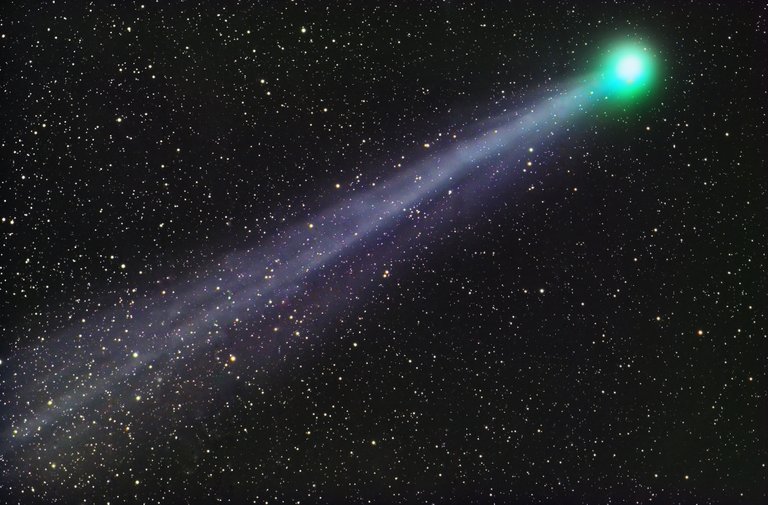 Lovejoy comet - taken from wikipedia.
We'll be focusing on developing and growing our Astro-community which already has a lot of potentials to lure in more established astrophotographers and astronomers to our little restaurant at the end of the Steemiverse or people who like everything related to space and space exploration.
We encourage everyone interested in astronomy and astrophotography to ask questions in a form of a post (so far I'm calling it reverse posting experiment). Readers and members of the community that are interested in something can make a post and ask about a particular phenomenon, event, object or technique... and one of us will try to answer it as fast as possible. until we grow into a sustainable community that all members start discussing and answering each other's questions.
At least that's the experiment for now and hopefully, if it is successful it will spread out to all communities!
Feel free to join any discussion by commenting on posts, or writing replies in the form of a separate post - and enjoy the community!
---
There are no complicated rules - respect everyone in this group, do not plagiarise (it comes with consequences), and if you write news or review posts, just be sure to link all relevant sources in the post, and give credit where credit is due.
---
I will conclude the post with information that this community is supported by @curie curation community and all your articles and amazing night sky photos will find an audience. The best posts will be forwarded (crossposted) to science curation @steemSTEM community for an additional pair of eyes and possibly bigger rewards.
If you are a reader and stranger to steem, contact me on twitter - [@]svemirac7 and we can set you a new account and give a quick introduction about steem in no time.

If you have free witness slots, or you are voting for some inactive witnesses, I would like to ask you to approve the witnesses that are supporting the Astro-community directly or indirectly.
Curie
- rank 18
SteemSTEM
- rank: 69
Crowdwitness
- rank: 70.