Jupiter & Saturn in the Night Sky
When I go walking in the late evening, sometime there are objects in the sky which are just too big and bright to be stars. So I open up the handy Skyview Lite app on my phone and point it skyward Sometimes I'm especially surprised by the results.
I had no idea that the two bright objects which caught my attention were Jupiter AND Saturn. I took an in-app screenshot on my phone to share.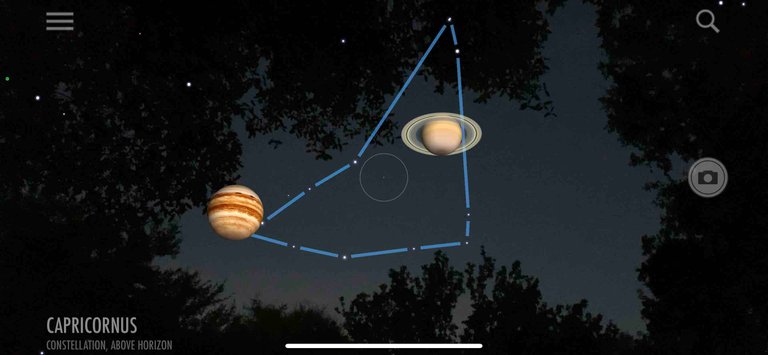 Of course it DOES NOT look like that to the naked eye. Here is a photo taken just now on my iPhone Xs Max: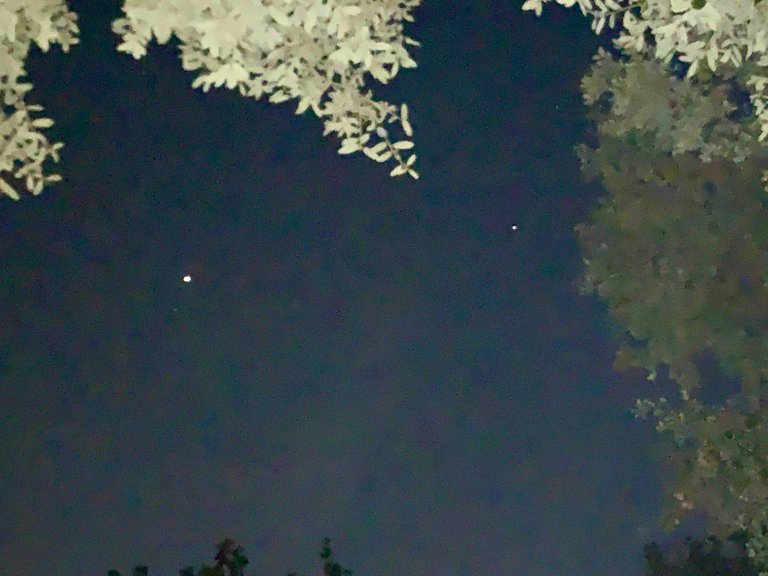 It was earlier in the evening when I took the first photo. you can see the fading light in the sky. The second photo was taken in pitch black night. I used my phone flash to be able to distinguish the trees from the sky. I also enhance the photo using the editing features on my phone. It's grainy, but you can still see the two bright objects in the night sky that caused me to open up the Skyview Lite app in the first place.
The brighter larger light on the left is Jupiter. The dimmer and smaller light is Saturn. I wish I had a proper telescope so I could see them better.
Have you been looking up at the night sky lately? If so, please feel free to share what celestial objects you are finding in the sky.
---
---