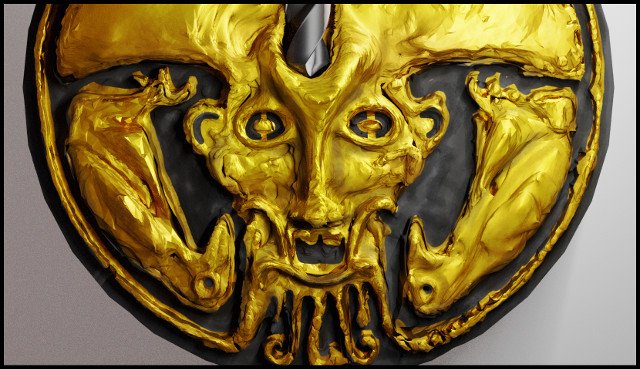 In the start of 2020 I will make a Kickstarter for the first album of my comic about Phill from GCHQ - and that means I will have to make a video.. So for this video I need of course to remain in the Katharsisdrill body. Therefore I have today modelled and sculpted a 3d version of the Katharsisdrill logo.
I use open source software for all my project and when creating 3d art I use Blender. The new 2.8 version has recently been released and the fact that I can sculpt directly using my Wacom Cintic makes it all much easier.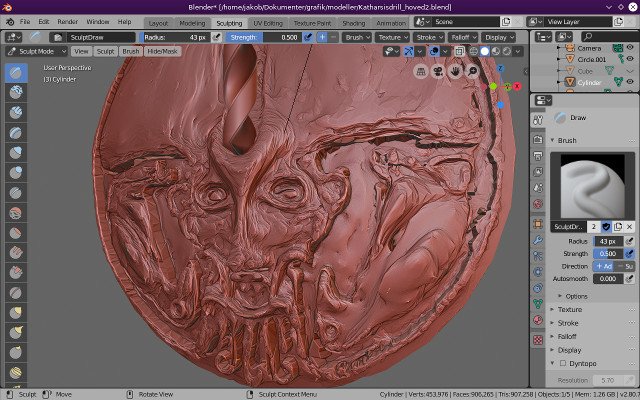 The sculpting interface.
I started by making the drill and it was surprisingly easy using the screw modifier. But when I started sculpting I just jumped into it and it was suddenly not that easy. 3D takes normally is best planned out a bit in advance, at least in my experience, but today I was impatience and turned on all the levers at the same time. It looked messy, and it was. But suddenly it also looked like old hammered metal. So I just kept doing what I did and in the end my incompetence had became an asset. It looked old and battered. Here is the finished piece: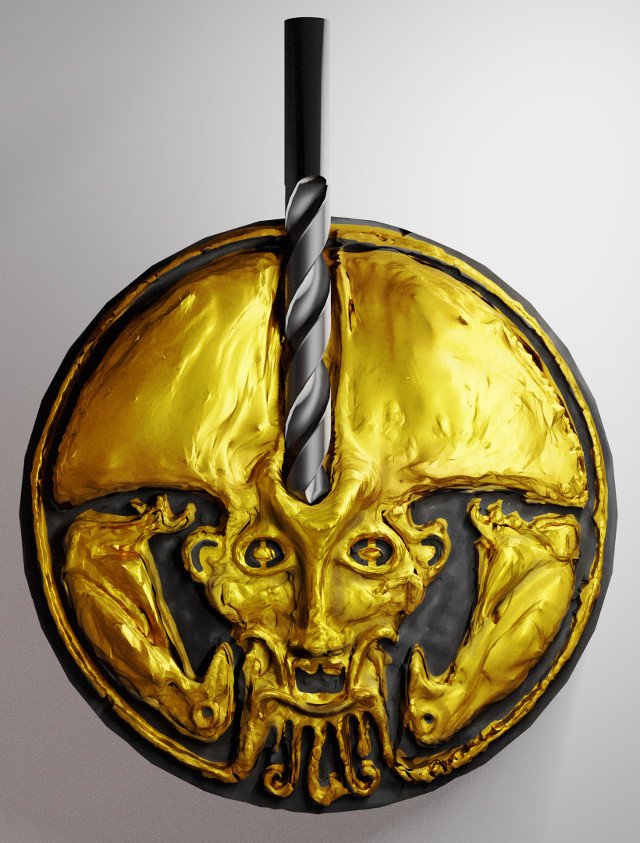 The finished piece, rendered with the Blender Cycles engine.
My knowledge of maps and such also helped. Here is the diffuse map and the roughness map. The first one is simply the colours and the second one decides how shiny a thing is.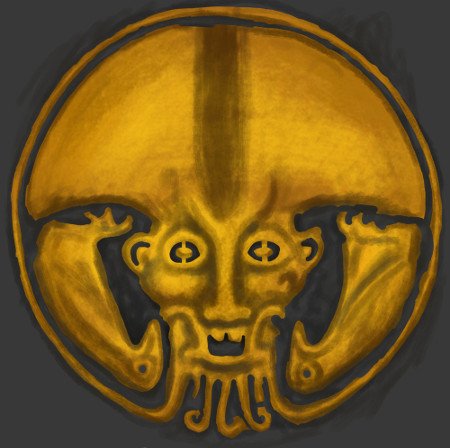 The diffuse map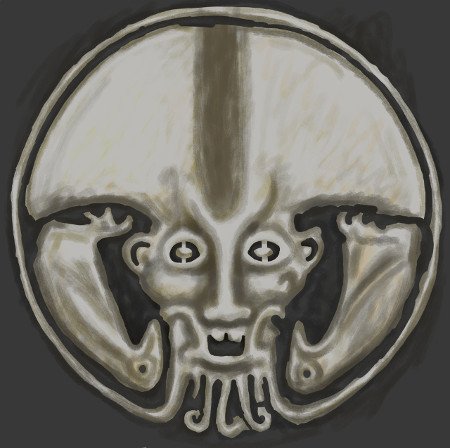 The roughness map. The lighter the colour on the map the more shiny.
If I can get it done I will make some footage where you can see my body and with this head on top - moving and all!