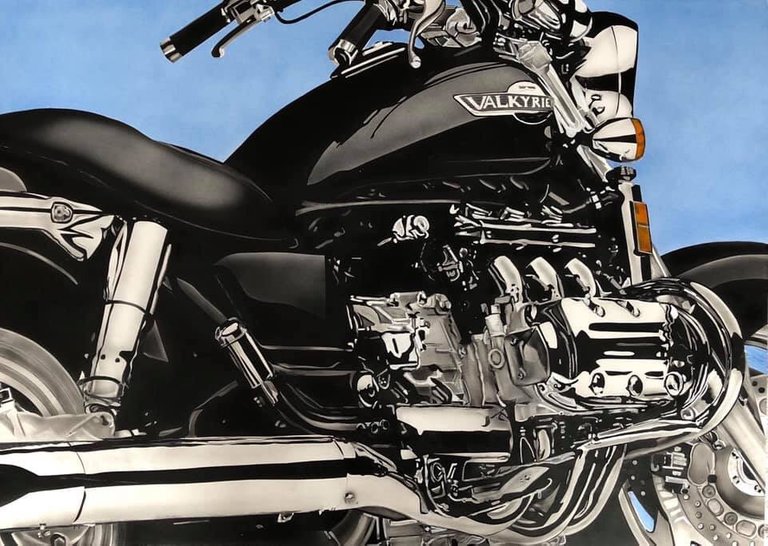 This is the Valkyrie one of the favourite motorcycles of my father and so he made this Beautifull airbrush of it. The Valkyrie motorcycle is a perfect Bike for long distance travels or touring. In the next picture you can see the Valkyrie of my father and the Side care he build him self from scratch and him take his dog with him on the motorcycle as Well.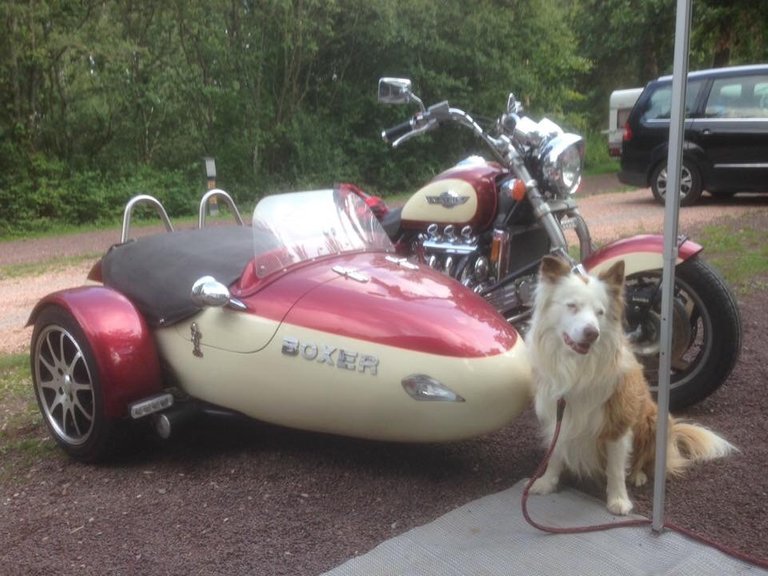 Look in the next pucture you can see "Storm" the dog of my father with glasses and earmuffs on riding along with my father "Storm" the dog really loves to go for a trip.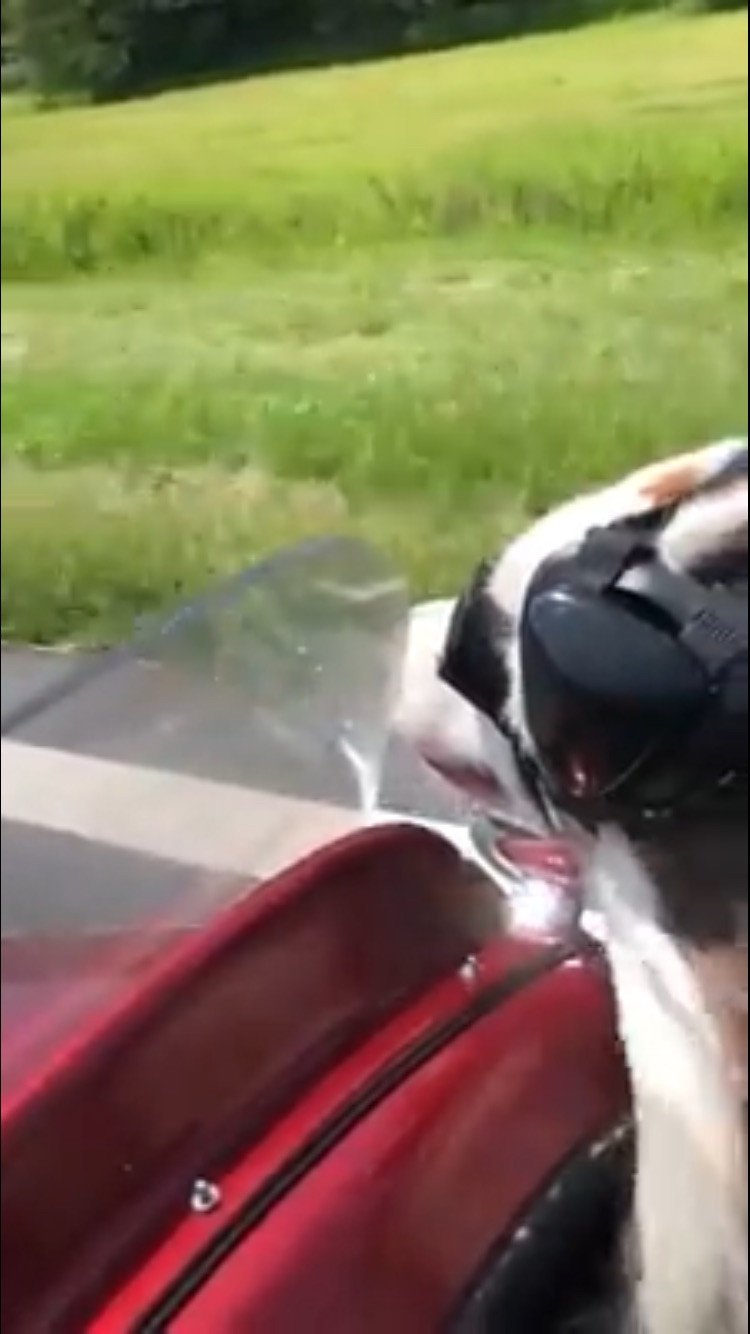 Thanks for checking out my Sunday blog!
I posted this by using the #esteem app..
Have a great Sunday my fellow Steemians.