I am in my 7th architecture studio at Oklahoma State University, and I thought I'd start documenting the process of design. We first start off by meeting with the client and learning about their necessities and hopes for the project. Our project client is "STEAM Engine", a non-profit organization that wants to promote science, technology, engineering, art, and math to younger children between 5 to 14 years old.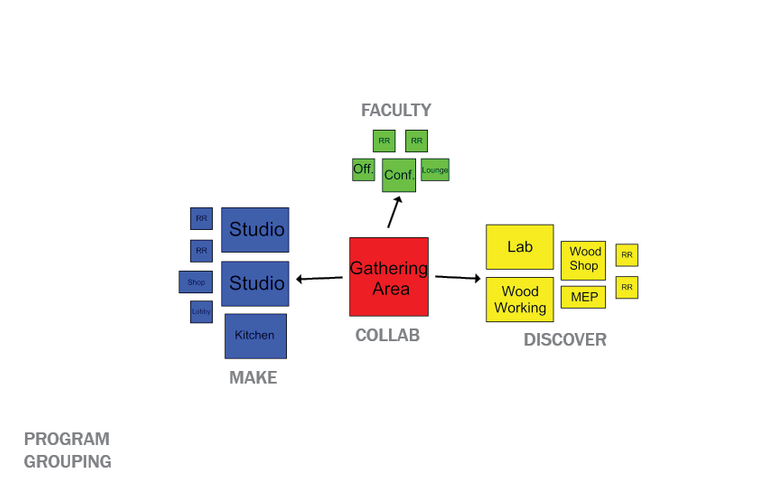 [Separating the program into groups, Diagram by Me]
Step 1
Once we find what spaces we need, we try to group them by function and start to get a sense of scale between different rooms. In this case you can see the gathering area is what we want to highlight in our design.


[Sketching exercises generate floor plans/form, Sketches by my groupmate and I]
Step 2
Next, we place our spaces on the site and move them around like puzzle pieces until we find a layout that starts to make sense. Its important for us not to fall in love with the first thing we create, which is why we try numerous iterations. From these rough layouts we're able to see the formation of buildings or "massings".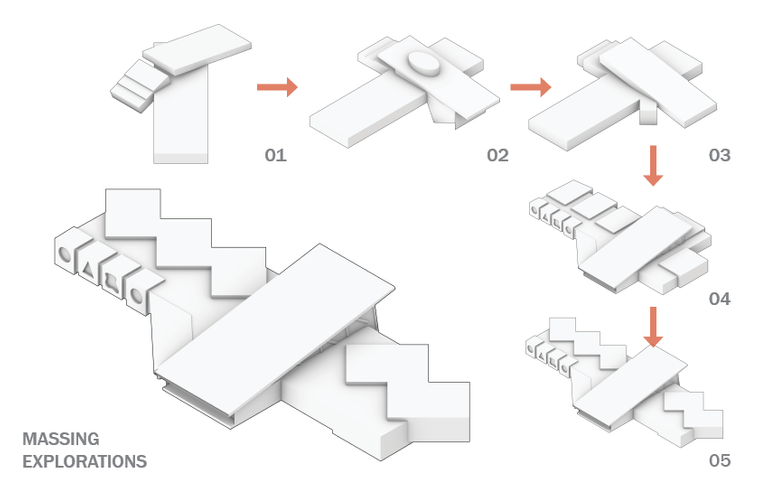 [Massing iterations, Diagrammed by Me]
Step 3
Our concept for the form was inspired by Lego and their modularity. In our final form you can see the program spaces plug into the corridor like Lego pieces. The intentions of our design is to make a playful and color building that inspires children to explored STEAM. Thank you for reading, I hope you follow me on my journey to completing this project.