Sometimes it could be the simplest gestures that makes someone smile. It could be a sentence spoken that could make all the difference. A tiny ounce of kindness that stretches for miles and miles across the globe.
Doing those things while adding a personal touch could really brighten someone's day.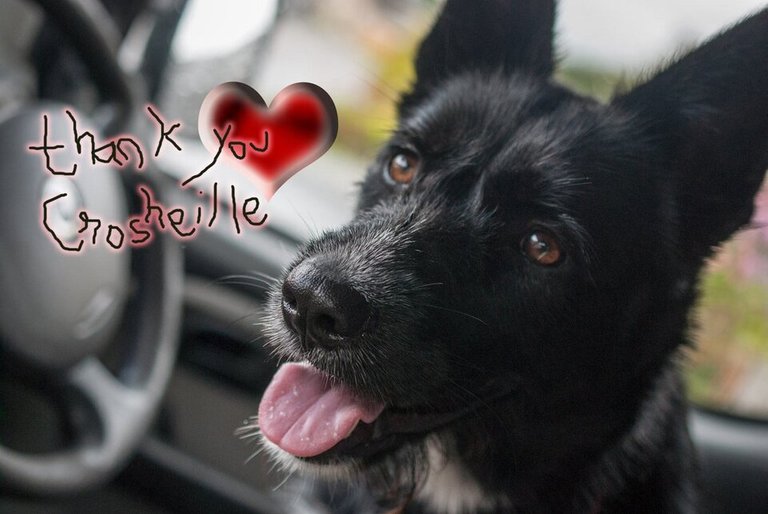 photo credit: @barge
This post today is all about those things and my thank you for them. 😊
I recently curated @barge's post about a mystery of love and friendship. In this post he and his dog discovers this mystery as they were taking their daily walk.
I commented he had a beautiful dog and he responded with the photo above with his dog personally thanking me. 🥰🤗
I felt so special and appreciated that he would send me that as a thank you. It really made my day to where I wished I could actually hug that little cutie pie doggy.
Well, then I made a mistake. I assumed his dog was a boy. I saw that the dog's name was Flame and in his post he stated
Man and dog continued our walk around the railway path...


I think when I saw the word man I assumed it was a guy thing and he must be a boy dog.
I know silly me. 🤦🏽‍♀️
The thing I really appreciate about Barge is that he didn't respond in anger or frustration but instead he kindly corrected me. He did it in a way where I wasn't embarrassed and didn't feel horrible about my mistake. He sends me this photo...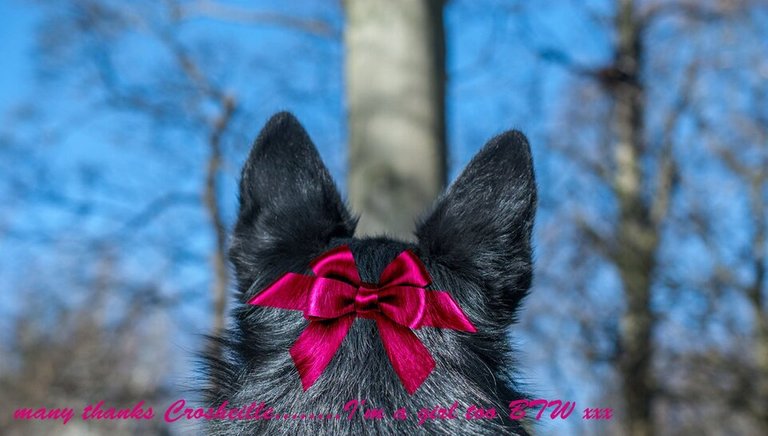 photo credit: @barge
Now I'm even more like 😍🥺☺️! How cute is that?!
Flame herself shows me she's a girl! I thought it was so thoughtful and incredible that this gesture was done and it was very kind and sincere.
I literally feel like Flame and I had a full conversation through photos! 😄💓


There's More
I curated another post of his for the Stock Image Community about the season of Autumn.
I loved his cover photo! When I first saw it I immediately thought of spiders...
photo credit: @barge
No, I don't like spiders. In fact I am terrified of them. 😬
However, my eldest son (age 9) is marveled by them. He draws them, studies them and is always curious about their movements.
Eeek even the black hairy jumping ones. 😨
Sorry had a side anxiety moment, now back to my point.


When I showed my son this photo he said
Whoa spiders! It's a spider tree! 😃


I am not surprised he saw spiders too. He maybe looked at the photo for five minutes straight admiring how unique it was.
I shared that with Barge about my son how he was fascinated with spiders and that he loves the "spider tree".
This is how Barge responded...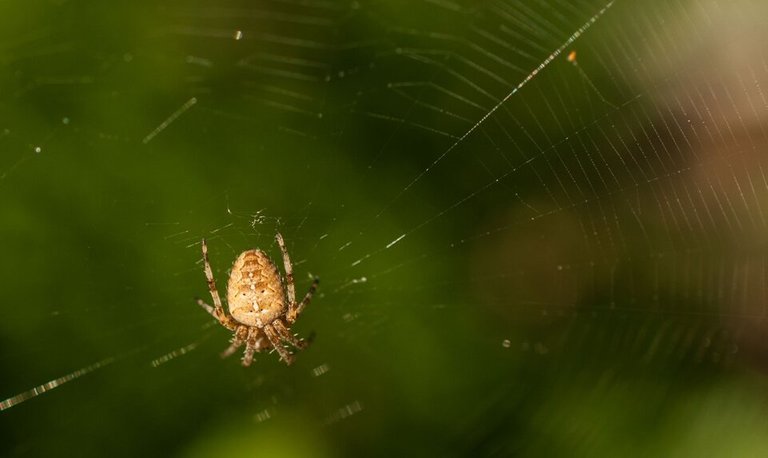 photo credit: @barge
He says
Thank you, thank you 🙏
A lil' London spider from two years ago sez hello back to your boy :D


I thought it was the nicest thing and it made my son's day!
When he saw that spider he blushed and chuckled and I literally couldn't get my phone back because he was studying the spider for so long. 😆
I am raising an entomologist! 🕷
I wanted to allocate some time out of my day to make this post highlighting the kind gestures of a fellow Hiver.
I don't take it lightly when others go out of their way to respond with kindness and make me feel appreciated.


Thank you @Barge and Flame for putting a smile on my face with those photos! Thank you for making my son's day with the spider tree and spider photos! Keep up the great work you're doing here ~
Note: The dog photos were not shared as stock images so you do not have permission to reuse them for your posts. If you click the link under the spider photos it will take you directly to the seasons post where you can use and credit those images. 😉


@Barge has been added as a beneficiary of this post. I hope he buys Flame something nice with the share! 😁
Thank You ~