I didn't put the picture first so as anyone who wants to avoid an image of pickled testicles can do so. Sorry not sorry.
If anyone remembers I did a post about the giant French Mastiff I have been fostering who found a home. The post is here for anyone who missed it https://peakd.com/hive-196708/@bigdizzle91/boss-the-gentle-giant-has-found-a-loving-new-home
Before he went to his new home however we decided to get him de-sexed, or neutered. A few reasons for this, one he likes to mark his territory and piss on everything, it will help stop this. Two, he does sometimes get defensive with other male dogs that don't like him and this should curb any unwarranted aggression. Third and most importantly I don't want him to be used for breeding, there is enough puppies out there looking for homes.
Anyway without further adoo I introduce you to Boss's testicles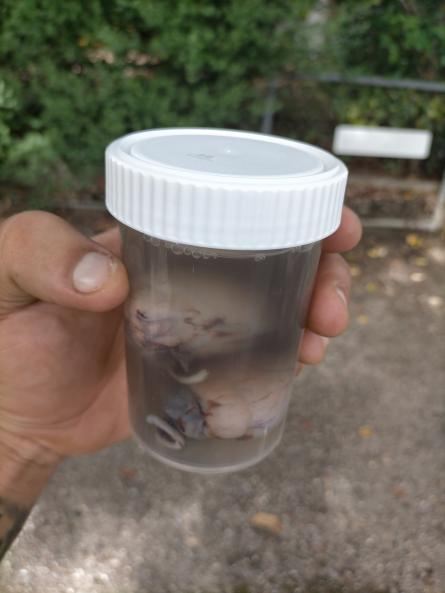 I swear we kept them for science...
Nah but my mum has an odd fascination with those sorts of things, she also has a pair of wallaby testicles from when one of them was fixed, alongside some of our dead reptiles, including snakes, lizards and turtles. Some of them actually look pretty cool. She did have a decent collection going before the fire but lost everything she had. My mum tried her hand at taxidermy which... well, it could of been worse? haha.
Nah her rat turned out okay but it seems complicated the larger the animal and she hasn't had much success with bigger things.
Boss is none-too-impressed with the current situation. I struggled to find a bucket/cone to fit his head at first but he kept licking the wound and it became infected so after another vet visit and some antibiotics we got one especially sent from the city for him.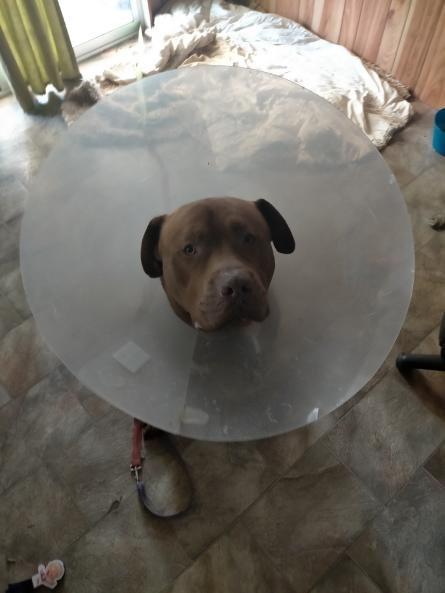 It's like a fucking satellite dish lmao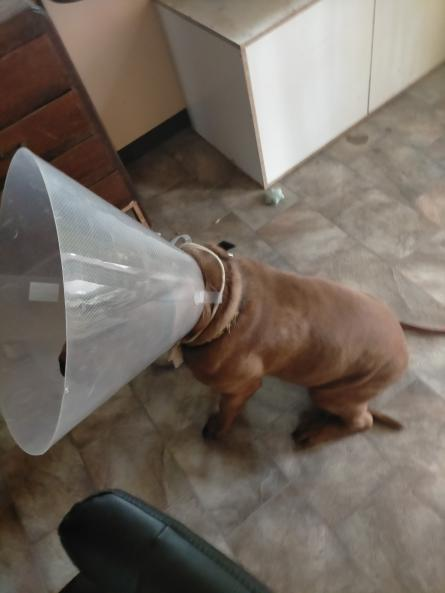 He has been struggling to get around well with it on and bumps into a lot of stuff, he also acts very sad-boi. But he will be fine and it's only for a few more days, he's on the mend now and will be running around chasing his friends and exploring his new home before he knows it.
Enjoy the testicles!