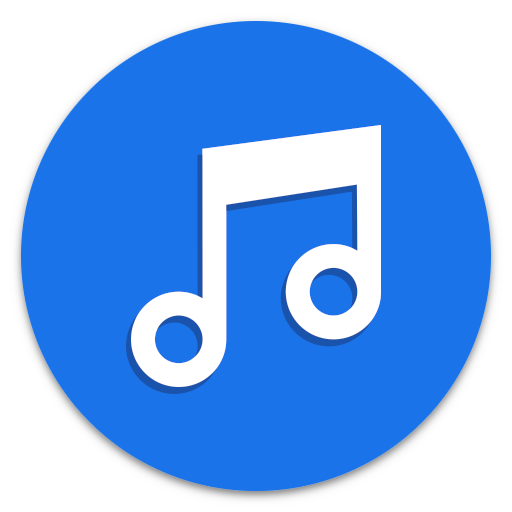 ---
So, this isn't something I'd even think about looking for in the first place. It's becoming an increasingly common problem over the years, at least the last two times I have gotten phones. Other than a file explorer or gallery application, what else would you expect to come standard on any smartphone? A music player.
For whatever reason, some smartphones don't come with a music application. If they do, it's typically google play music. I suspect this is partly because manufacturers want to help push the idea of streaming music, but really…? No option installed by default? It's a bit ridiculous that both Asus and Samsung have this issue. I'm not sure if it's like this for every phone released in the last few years, but at least for the Asus Zenfone 3 Zoom and the Samsung Galaxy Note 9 it is.
---
If there's one thing to know about me it is that I tend to lean towards open source applications as much as possible. While I could download any music player off the Google Play store, why would I ever want to? These apps are typically inferior in quality when it comes to the user's experience, feature ads or occasionally both. And that's exactly where an app, simply called Music Player, comes in.
Now I've tried every music player off F-Droid, and in my opinion, this is the go to application for an open source music player. The menuing is simple and intuitive to navigate as it should be. (I only have two of the same albums because I have everything saved in these folders, one on the sd card and one on the device itself.)
---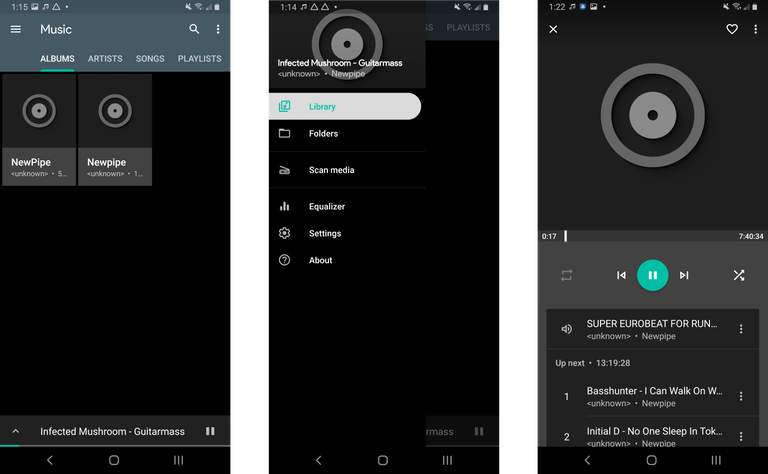 ---
This app isn't too flashy, but don't let that lead you to believe that it's short on features. Here's just a short list of things to expect when getting into it.
Features:
Themes (Light, Dark and Black for AMOLED)
Changeable primary & accent color
Folder browser
Automatically download artist & album art
Tag editor
Lockscreen controls
Sleep timer
---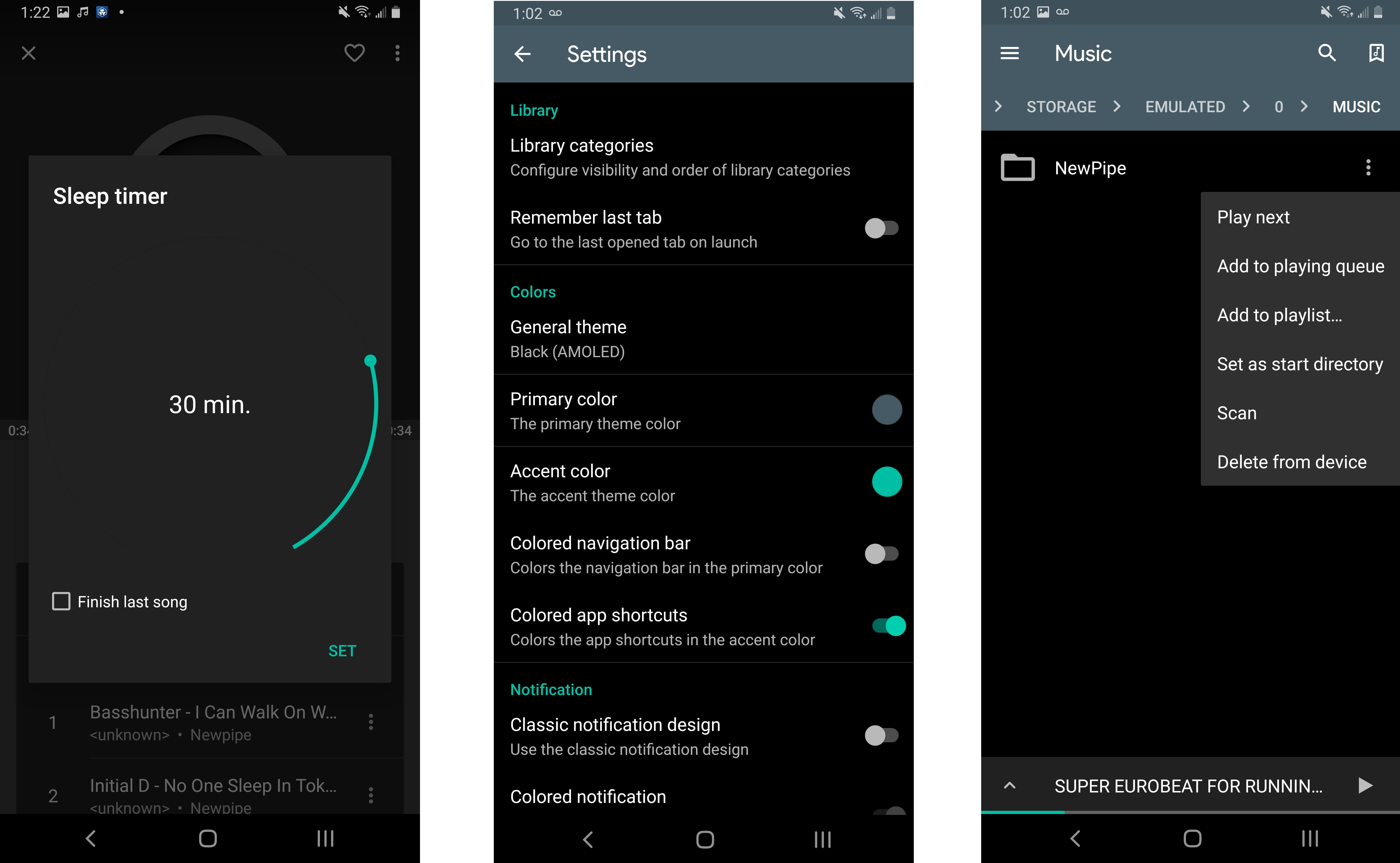 Now to the negatives... It really just comes down to a few nitpicks from me. First is something that I think is a new issue to the current version of the app only (V1.3.4 as of writing). If you have a music folder stored on the sd card, you will not be able to add those songs into a playlist. I haven't seen this issue before this version, but it is something to be aware of.
As for the final issue, when updating the app you will lose all of your playlists. I do wish they were automatically saved when you create the playlist, but since it's not, please do not forget to save the playlist after you have created it. You can still add and remove songs from it just fine, but it should only need to be saved once.
---

If you're interested in installing this app and trying it out, you can get it off the f-droid app or the website here: https://f-droid.org/en/packages/com.maxfour.music/