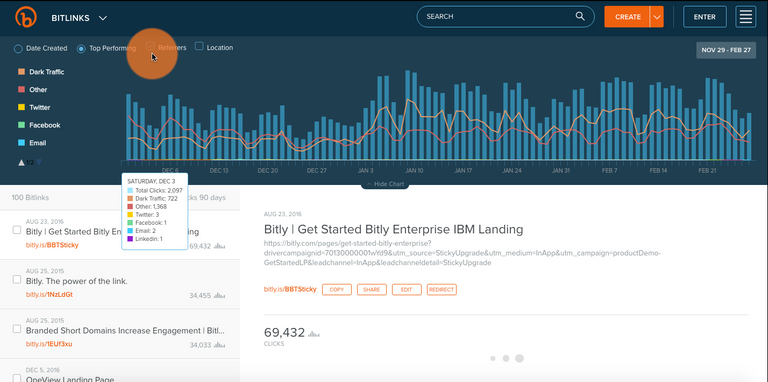 source
Today, we are going to look at how we can track specific link details, the number of clicks and clicks location on our Android devices.
Sometimes we may want to track a specific link to know how many people have visited or clicked the link we put out on social media or our blogs.
This is very easy with the help of an Android app named Bitly. Bitly is a website to shorten long URL, and ever since it's been developed, Bitly has added a lot of features, part of which we can make use to track our links and customize shortened links to our taste.
Bitly app is very intuitive so no serious tutorial to learn how to use it.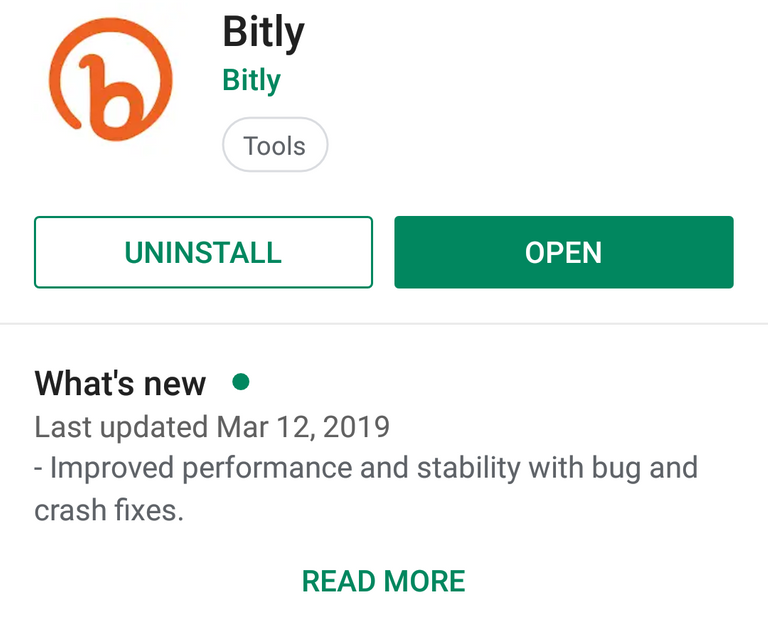 Download the app from Google PlayStore
On the first launch, it will ask you to create an account which all shortened link will be saved.
Signup with your email, you can as well use a temp mail if you only want to give it a try https://temp-mail.org/
Bitly Homepage: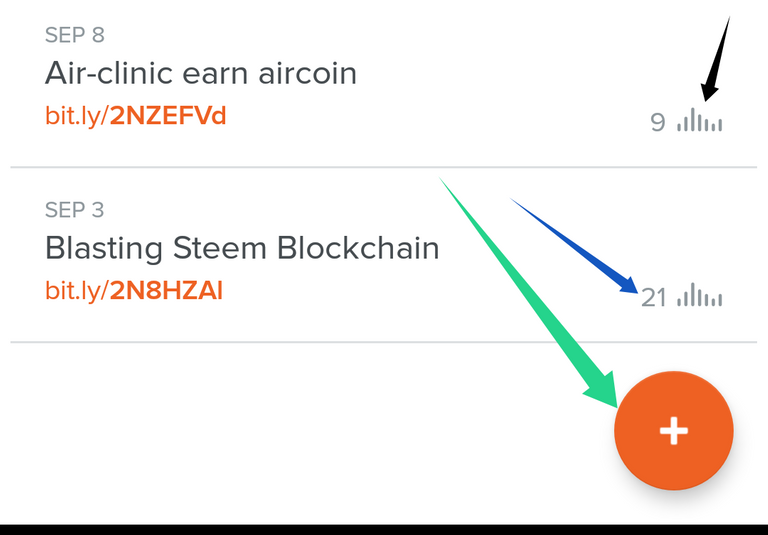 👉 The green arrow pointing at the Plus Sing brings a new pop-up to enter the link you want to shorten.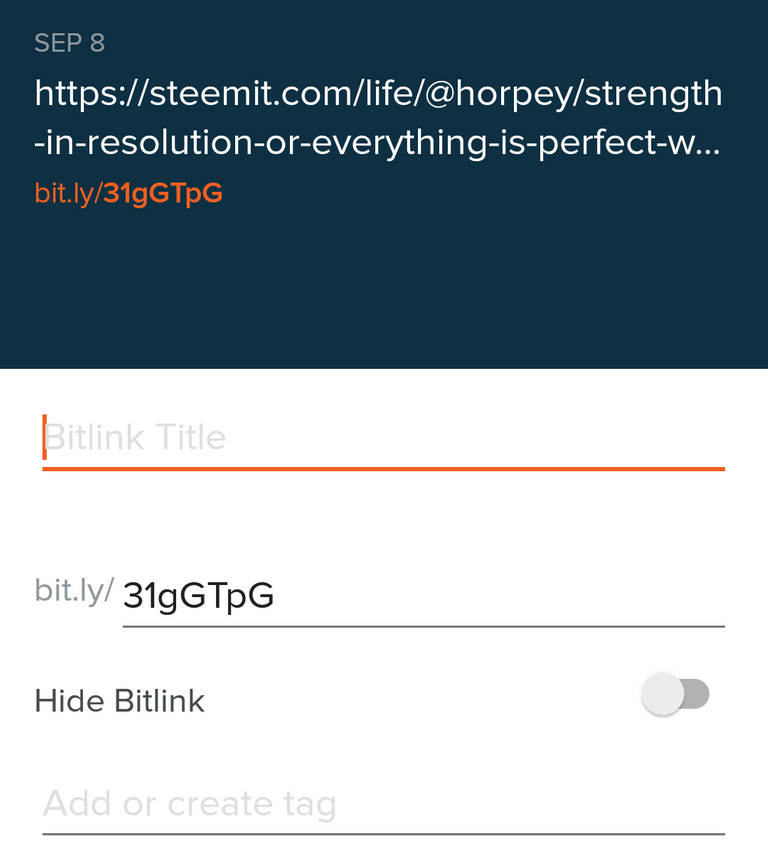 You can specify your Bitly link Title of leave it blank, the title will only affect your Bitly title, not the link itself.
The second panel, you can change the letters to suit your taste ex: you can change it from 31gGTg to AboutToken to make it easy to remember.
Hiding your Bitly telling the app not to show the shorted on the app homepage.
👉 The blue arrow indicates the number of clicks on your shortened link.
👉🏿 The black arrow takes you to a page that shows you full stats of the shortened link.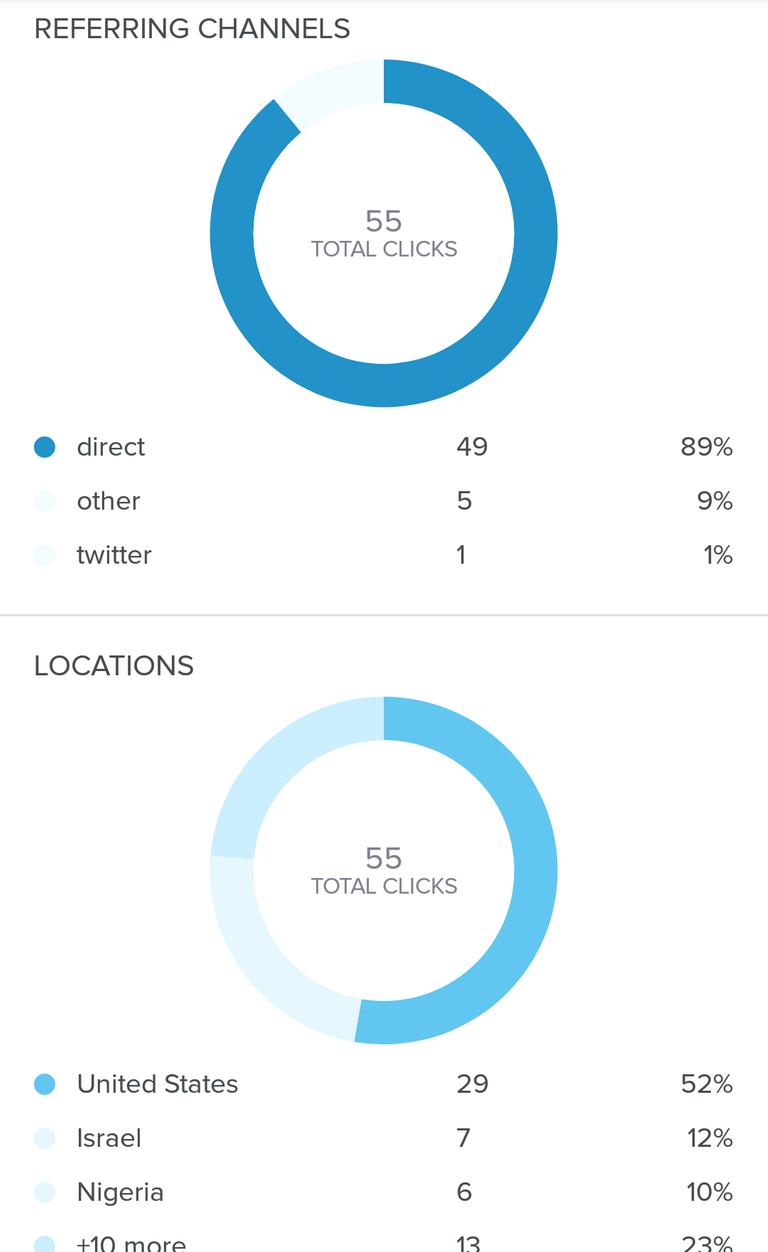 This panel shows you the number of clicks on the link on each day and locations (IP) from which the link was visited.
💡 Thanks for reading!