In the debate over vaccines--and about COVID as a whole--the disconnect between the two sides is largely due to perception (numbers).
The first image is a tweet from a popular scientist showing the hotspots currently in America. It looks scary down South.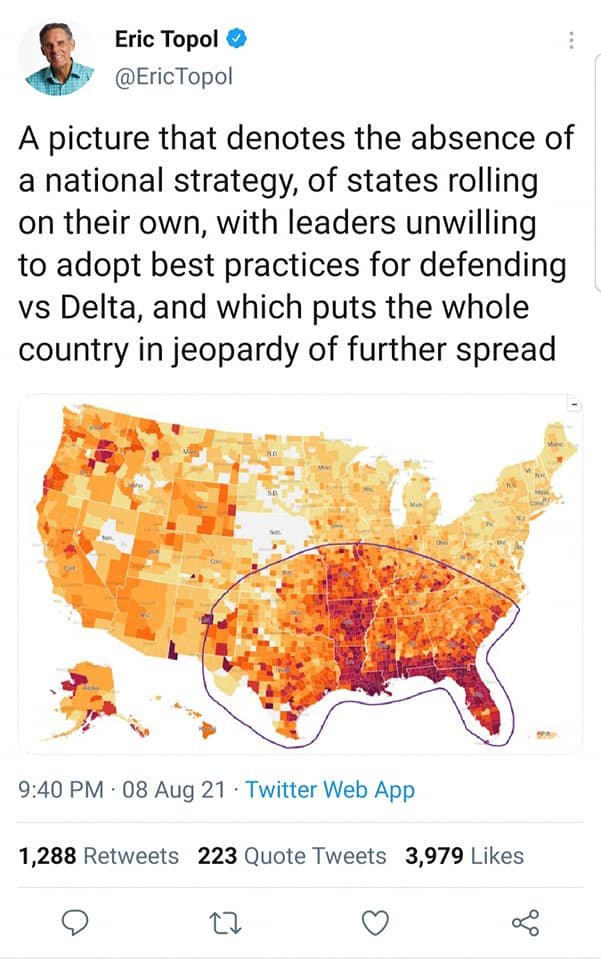 The second image is this scientist offering corresponding numbers.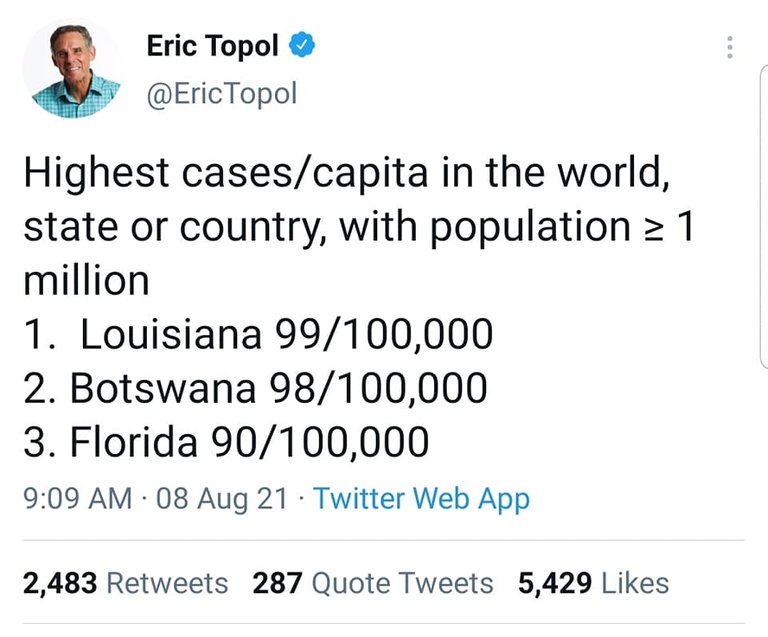 Let's round up and say LA and FL each have 100 cases for every 100,000 residents. That's one out of every 1000 people, during a surge. I don't know what the tipping point would be for near-unanimous alarm regarding a pandemic, but it isn't one in a thousand.
This isn't to say COVID is not deadly serious; it's to point out that this is simply an issue of human psychology and sociology. It's hard to get everyone to cooperate with these numbers. And an example of the resulting disconnect in America is that one side sees the first image and the other side sees the second.