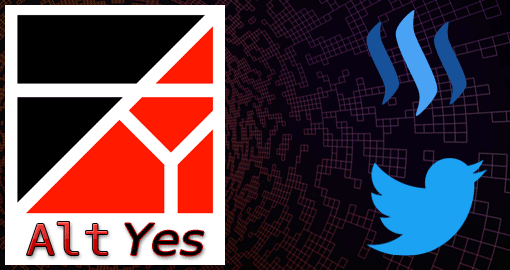 You're Going To Love This!
Ever wonder if there was an easy way to share your post from the Steem blockchain to Twitter? Or, from Twitter to your Steem blog? How about both! Here at
@fullalt
, with our new extension (and imminent app for mobile users), you can! Take a look at this video and learn just how easy it is to truly tokenize the internet using AltYes.
AltYes
We would be more than happy to hear your thoughts on your use cases thus far! There are several social media venues listed below that you can find and contact us on. The website is monitored pretty heavily along with
#Discord
and the
#steem
blockchain blog posts from this account. We are looking forward to hearing from you!
"Tokenizing the web."