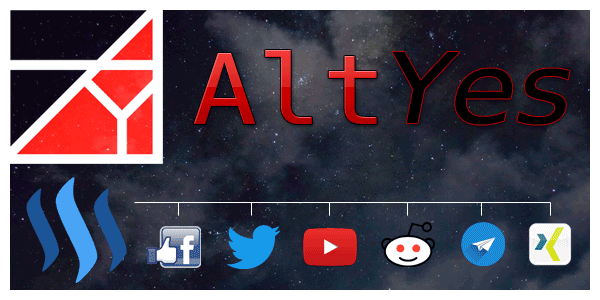 As Promised
We bring you simple instructions we have housed on YouTube and will most likely add to Dtube and 3Speak. This is not going to be an extensive post as it is designed to be an informative video for you. We have created an easy to follow instructional one that you can watch and get a good feel in the use of our new toy. If you have any questions, feel free to ask in the comments or find us on any one of the listed social media venues. Enjoy AltYes!
Need An Easy Button?
You will probably need to download this masterpiece, right? The best place to stay up to date and find all the rlevant information is our website. Please
visit FullAlt
and you can even sign up to receive email notifications ahead of anyone else as we release updates and new toys.
"Tokenizing the web."