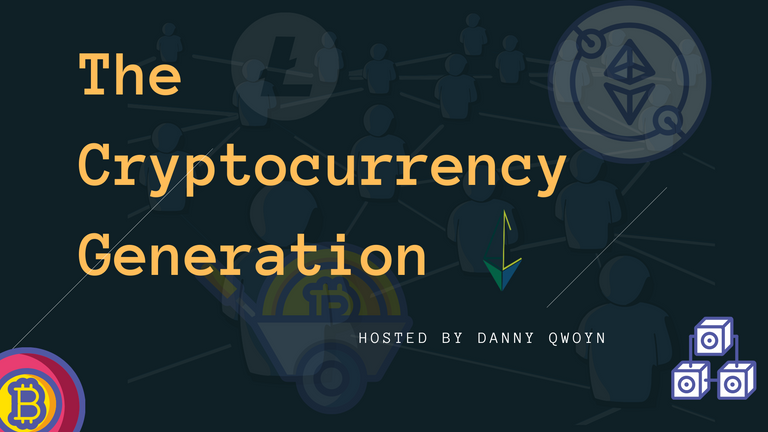 When I found out about Hivefe.st this year and that it was going to be online I had to immediately join. After signing up I discovered it was being held in a place called AltspaceVR and lucky for me, I already had the Oculus Rift headset! I promptly downloaded and installed Altspace and created my avatar.
After setup, I was already completely blown away because I found myself inside of a whole virtual reality world. I had previously discovered similar worlds to this one but I knew there was something different about Altspace. After becoming familiar with the different controls and settings such as the worlds beta mode I started exploring. As with most users I went to the campfire and saw that there were many people of all ages and backgrounds chatting and hanging out. Music was playing, snow was falling from the sky and I had a wonderful view of a campfire surrounded by marshmallows and sparklers. Needless to say, I was completely sold at this point and started talking to others.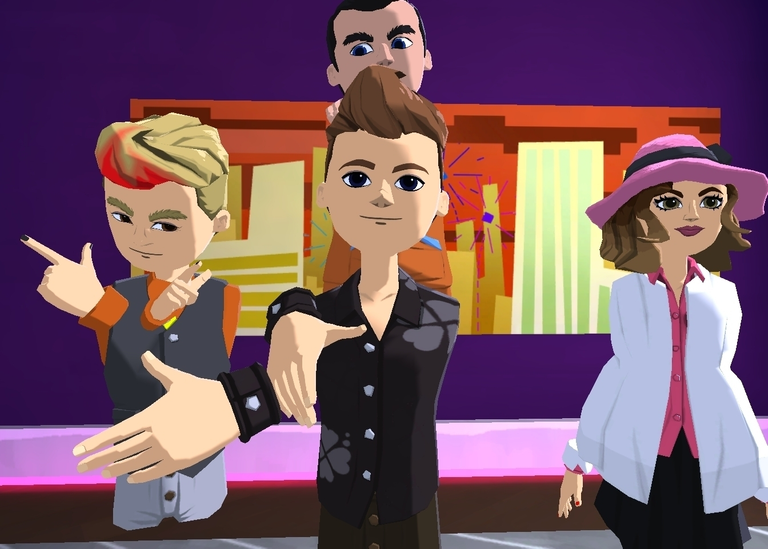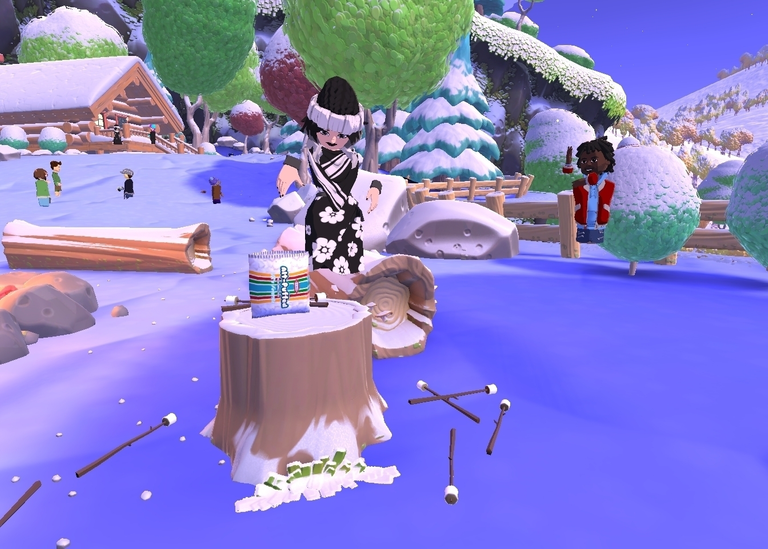 ---
After meeting some cool people I decided to check out the different event spaces. Comedy hour?? Yes, please!! I teleported in to the comedy hour event and found myself in a club with a comedian on-stage. After comedy night I went to open-mic and people were singing and reciting poetry, I was utterly amazed!
The next day I hopped on to Altspace and started looking through the events again and noticed that there weren't any cryptocurrency meetups. I actually found that quite odd but I also saw that there was an opportunity. This is when I decided to host my own event and call it The Cryptocurrency Generation
The Cryptocurrency Generation
This is a free event meant to educate users on a whole range of Blockchain related subjects. Every weekend speakers attend and present to us either their project or a different part of the crypto sphere. I don't charge users or presenters to attend and truly believe blockchain education should be free and accessible to everyone.
The meetup is held every Sunday at 4pm PST (depending on the speakers timezone) and right away it was a total success! On December 6th I did a short introduction to the meetup for attendees and asked for their input. That day we had about 13 concurrent users, 29 interested and 45 users join over the 2 hour period.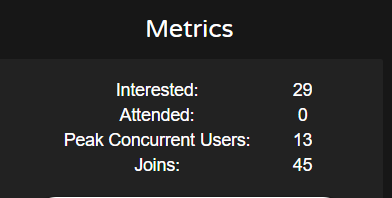 ---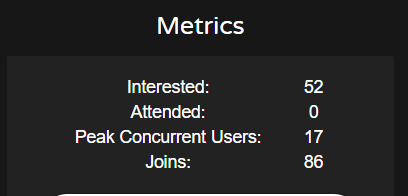 For our second meetup we had Andrew Wagner the founder of Blockchaingaming.com tell us about blockchain gaming past, present and future. We learned about some of the original games such as Cryptokitties and the advent of non-fungible tokens (NFTs). This meetup was an even bigger success with 17 concurrent users, 54 interested and 86 users total!
---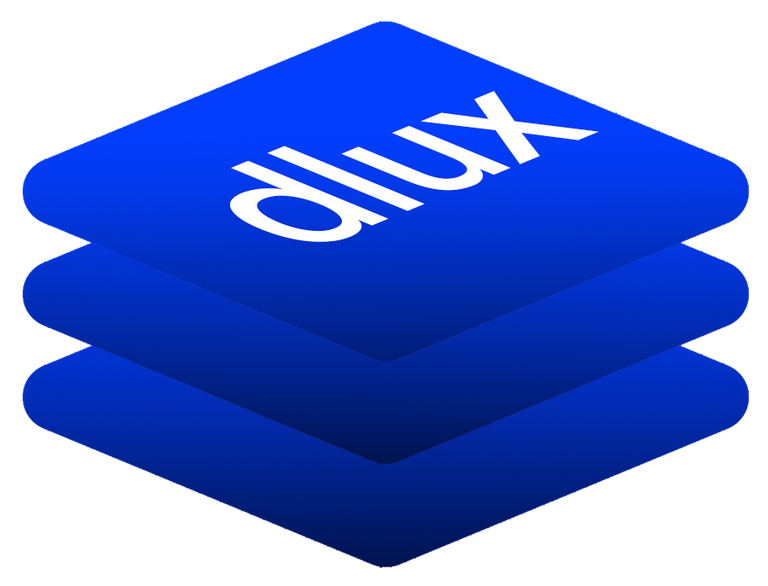 This weeks event features Steven Ettinger aka @disregardfiat cofounder of dlux.io who will tell us all about the project which is actually built using HIVE! DLUX stand for Decentralized Limitless User eXperience and is meant to empower your project with an open source token and wallet backed by deterministic consensus on a distributed ledger. If you would like to join this event just click this link and it will transport you to the event page. Here you will be able to star it in order to show your interest and download AltspaceVR. Don't worry, if you don't have a VR headset, Altspace can be used in 2D mode simply on your computer.
---
---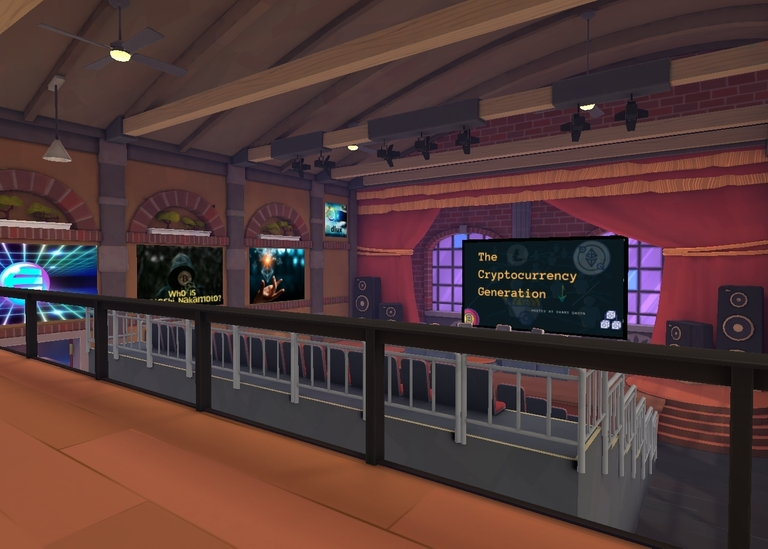 We look forward to educating the masses on Altspace and bring them quality meetups every Sunday at 4pm PST! We would love to have you there if you are available, come support a fellow Hiver and learn about all of the cool things available in the Blockchain sphere. We have a website where you can keep up on the latest events, link to our Discord and even donate via Patreon. Everything I do is on a volunteer basis and any Dollar or HIVE contributed helps me make the meetup even better.
Thank you so much for reading and I hope to see you at the meetup and/or Hivefe.st. My username inside of Altspace is Danny Qwoyn. Come say hello, I don't bite!
---
Official Website
Official Discord
---