This Picture Isn't Real, And That's Amazing.
From time to time, I plan on putting out a new digital image that will highlight my journey with AI-generated art. I really love this one. It's a picture I created this past week of a girl visiting an aquarium.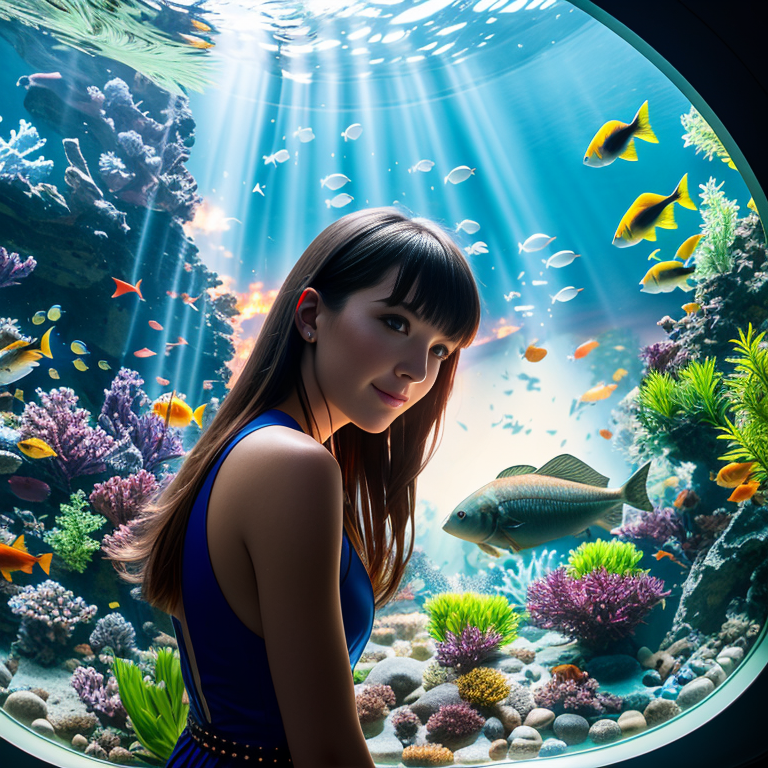 It comes down to the subtle details that stand out to me the most. The relfective lighting, the multitude of fish swimming, the ripples as seen from being under the water, the ethnic make-up of the girl, and the curvature of the glass display are all intriguing aspects of this image to me.
If you weren't aware that AI-art has gotten to be this good, now you know. I am no artist, but armed with this technology, I guess no one else will know the difference
---
---